Disclosure: I received these products for free to review. The opinions in my review are honest and my own.
As much as I hate to admit it, I sometimes like snack food. It is odd since when I was little, I never ate packaged snack food, but with all the organic and natural things on the market now, it seems easier to get real food. My pickiness, however, sometimes causes problems for my husband, especially if we are getting ready to go on a 10 – 15 hour car drive. He likes for us to keep snacks so we stop as little as possible. Since I don't like most snack food, this makes things very tricky. Some of my blogging friends, however, recommended I try Newman's Own Organics, thinking this picky foody might like it. After trying some of their candy on a recent trip, I decided it was time to give more of their food a try and what is better than trying out a big box of their delicious food for review!
Newman's Own Organics: What Is It
Looking for organic, healthy food for everyone in your family? If so, we think you will love Newman's Own Organics. For years, they have been one of the leaders of organic foods that you never feel guilty giving to your family. Newman's Own Organics was establish as a division of Newman's Own in 1993 and become its own company in late 2001. All of their food is certified organic and they have products for everyone in the family including cookies, popcorn, chocolate bars, and more. With their large line of products, including packaged cookies, candies, dried fruit, and other snacks, you can find treats for everyone in your family at Newman's Own Organics!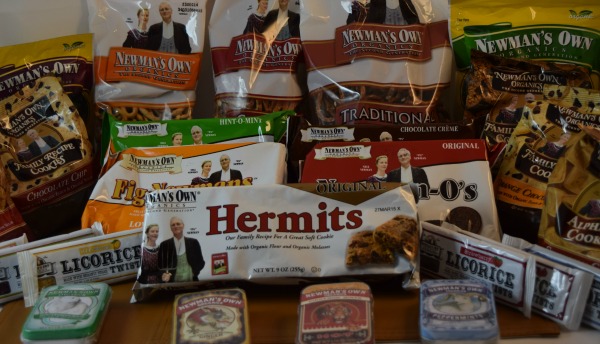 Newman's Own Organics: Overall
Okay everyone, I will be totally honest with you, I am totally addicted to Newman's Own Organics now. During our last business trip, my husband and I were looking for 'car candy' and tried some of their licorice. We were hooked and truly excited when we got back to find out I was going to be doing a review for them. I thought I loved their food when I tried their licorice, and then I found out that this was only the tip of the iceberg. You see, I absolutely despise store bought cookies. My husband has always loved them and I consider eating them pure torture. For one of the first times in my life, I am eating cookies that aren't homemade. Their chocolate chip cookies are to die for, and their other cookies are just as amazing. I even at their Newman-O's and they are ten times better than Oreos. The only thing I didn't like about this brand is that they are one sitting foods. If you open a bag, you better expect them to be gone if you don't ration yourself.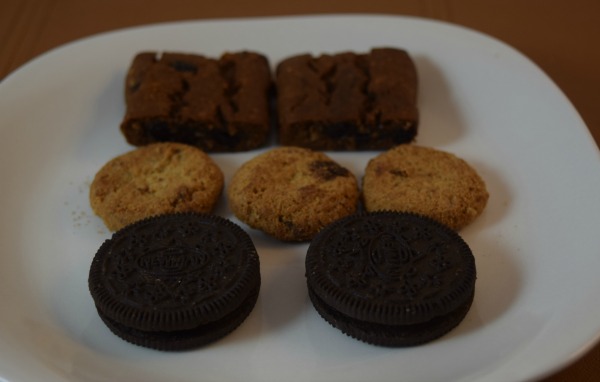 Newman's Own Organics: Where to Purchase
Would you like to try some of this delicious food for yourself? You find Newman's Own Organics in not only your favorite natural store, but a grocery store near you! I know I am planning on going to Meijer or Kroger myself to buy more of these awesome snacks! To see where Newman's Own Organics is sold near you, make sure to check out the store locator on their website!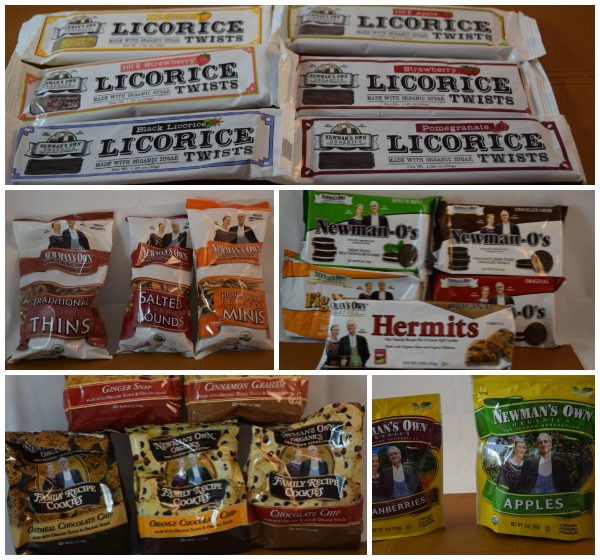 Disclosure: Budget Earth did not receive monetary compensation but did receive products for review purposes. All opinions on this product are my own and may differ from our readers' opinions.
Would you like to have your products featured in a giveaway event? Want to increase your social media exposure? Contact susan.l.bewley@gmail.com to see how I can help YOUR company today!