Disclosure: I received these products for free to review or talk about a service. The opinions in my review are honest and my own.
Do you keep cute things on your desk that make you smile? For me, I keep a variety of things on my desk, ranging from a statue of Lady Justice, to an adorable stuffed animal of Cerbeus. While it may sound a bit old fashioned, I also love keeping a desk calendar around that I can quickly glance and see the date. I know I could keep a calendar on the wall, but why go with something so boring when you can have something cute and unique. This year, I found the perfect desk calendar that truly made me smile when I opened the mail – the 2014 Die Cut Owl Desk Calendar from Night Owl Paper Goods!
2014 Die Cut Owl Desk Calendar: What is It
Looking for a cute calendar that will make you smile every morning when you start work? Give your morning cup of coffee a partner with this adorable 2014 Die Cut Owl Desk Calendar from Night Owl Paper Goods. This unique calendar is printed on luxurious 200lb 100% cotton paper made from recovered cotton fibers, with the double sided calendar boards made from eco-friendly sustainably-harvested birch wood. Not only is this calendar cute, but allows you to have an eco-friendly work environment that you will be proud to display! When 2015 eventually comes around, she is 100% biodegradable and recyclable. Like most other Night Owl Paper Goods products, it is also handmade right here in the United States, allowing you to give back to your community and support American jobs! Who said being cute couldn't also be eco-friendly?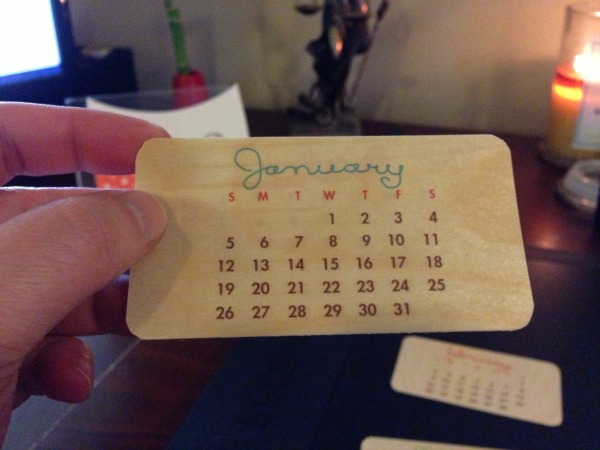 2014 Die Cut Owl Desk Calendar: Overall
Personally, I think the 2014 Die Cut Owl Desk Calendar is one of the cutest calendars I have seen – period. I've had many calendars over the years, including Night Owl's 2013 calendar, but I think this year they truly outdid themselves with this cute calendar. Best of all, the calendar is made to be as eco-friendly as possible, giving you something beautiful that that is still awesome for the environment when its usefulness is past. Based on my own experience with this adorable owl calendar, I am happy to give this Night Owl Creation an A+ rating. I am truly excited that I can enjoy this little owl throughout 2014 and then hopefully be able to great a new adorable owl in 2015 from Night Owl!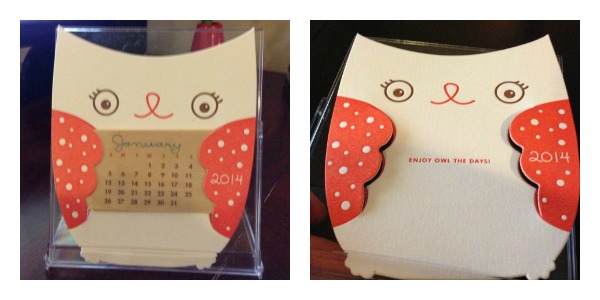 2014 Die Cut Owl Desk Calendar: Where to Purchase
Would you love to purchase one of these adorable calendars for yourself? You can find the 2014 Die Cut Owl Desk Calendar on the Night Owl Paper Good website for $15. Once you see this adorable desk calendar, you will see why chic ladies are tossing their boring calendars for something new!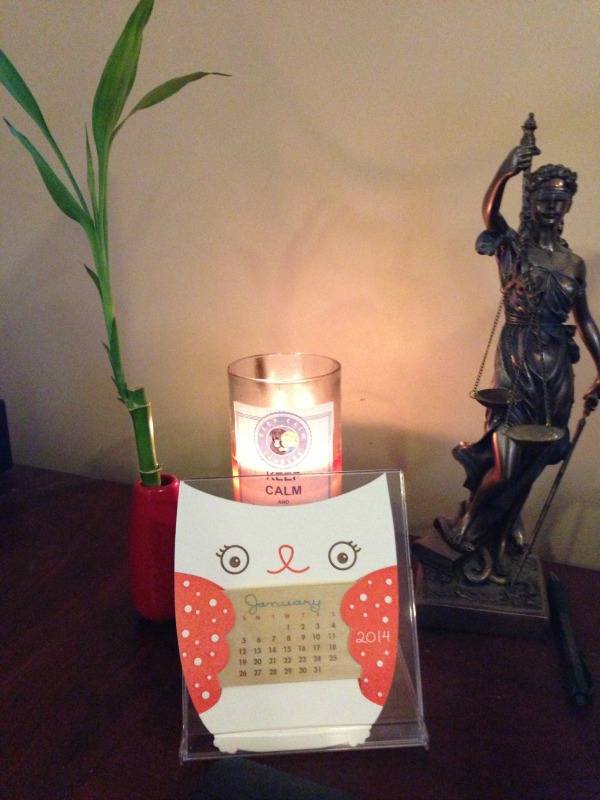 Disclosure: Budget Earth did not receive compensation but did receive products for review. All opinions on this product are my own and may differ from our readers' opinions.
Would you like to have your products featured on Budget Earth in a review or a giveaway event? Want to increase your social media exposure? Contact susan.l.bewley@gmail.com to see what we can do for your company!