Disclosure: I received these products for free to review. The opinions in my review are honest and my own.
As much as I may not want to admit it, some days it's hard finding the time to make a healthy meal. I know there are meal replacement shakes and protein shakes for people like me, who have a hard time making time for breakfast, but there is just something about the concept that bothers me. If I want a shake, I tend to think I might as well juice, or make it myself using fresh vegetables and fruits. Don't get me wrong, some of those shakes are delicious, but there is just something delightful about having a delicious drink make from natural, organic ingredients.
While I have a Vitamix, I usually avoid using it because in all honesty, it is messy. Cleaning the container isn't easy and I can never find my pressing stick when I need it. For a while, I had given up on using a blender to make many shakes or soups. While I loved my blender, I just couldn't handle the mess on a regular basis. Just as I was about to give up on the whole concept, I was approached by Ninja, who asked me to review their brand new Ninja Ultima Blender. Since I didn't even know Ninja made such a powerful blender, I was intrigued. To say the least, I bought a lot of wonderful vegetables and was determined to put it to the test!
Ninja Ultima Blender : What is It
Looking for a high quality blender for making healthy shakes and quick soups for your family? If so, we think you will love the Ninja Ultima Blender. As the only blender on the market with Dual Stage Blending, it can blend just about anything without help. Depending on the speed used, you can even do things you couldn't imagine a normal blender doing, replacing common appliances or gimmicks in your kitchen, like a:
Hand Mixer
Food Processor
Ice Cream Maker
Juicer
Stick Blender
Ice Crusher
Meat Grinder
Soup Maker
Nut Butter Maker
Cheese Grater
Grain Mill
& more!
With a powerful 2.5 peak horsepower motor (24,000 RPMs), you can enjoy making anything from homemade sauces to whole fruit juices. To make life even more convenient for you, it also has 2 Nutri Ninja cups with sip and seal lids, allowing you to make personalized drinks to quickly bring with you on the go.  With Ninja's advanced High Speed Cyclonic Blades ™ and Total Crushing Blades ™, you have a professional quality blender without the scary price tag!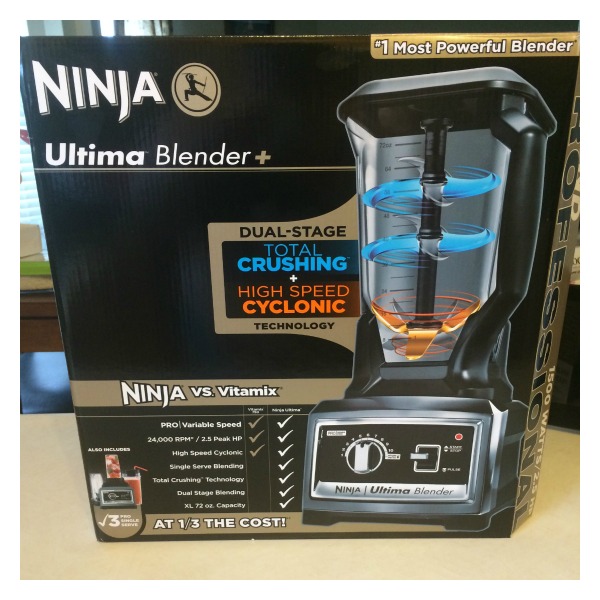 If you have a Vitamix, you may even be surprised how it compares to its competitor. Check the video below to see The Ninja Ultima Blender and Vitamix comparison! I know as a long time Vitamix owner, I was very surprised!
Ninja Ultima Blender: Overall
I have to say that I am very impressed with the Ninja Ultima Blender. For our first test, we decided to make smoothies. Not only did it do a fantastic job crushing ice, but gave us restaurant quality smoothies. The ice was smooth and there were no small 'chunks' that you sometimes get while making homemade smoothies. What impressed me the most about it though was all the safety safeguards and built in mechanisms to make sure that the Ninja was as safe AND mess-free as possible. Once you have everything in the Ninja, the lid locks as well as the canister itself. You have to truly try to make a mess once the Ultima has started and since it doesn't easily open, you don't have to worry about kids accidentally going near a moving blade while helping in the kitchen or removing the top to make a mess. Clean up was also extremely easy, allowing my husband and I to relax instead of trying to move our hands inside the canister itself to deal with blades. To say the least, the Ninja Ultima Blender is much more user friendly than our previous blender. Based on our own experience, I am delighted to give the Ninja Ultima Blender an A+ rating!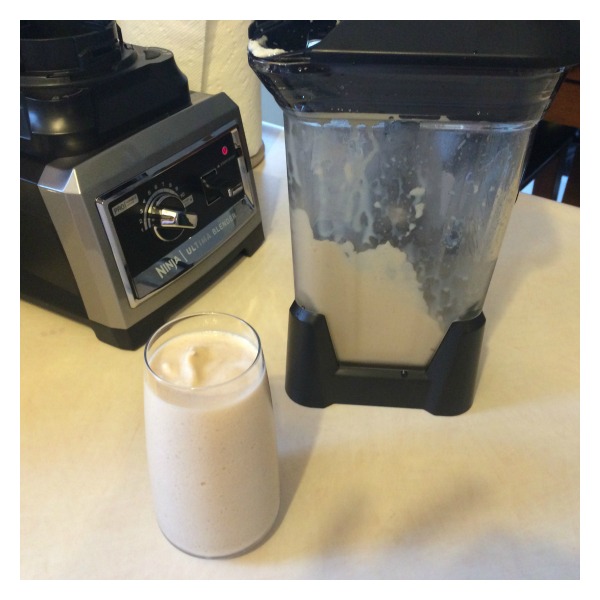 Ninja Ultima Blender: Where to Purchase
Would you like to purchase this awesome blender for your own family? You can purchase Ninja Ultima Blender at  Amazon.com or from the Ninja website. You can also buy certain models of this blender at many retailers, including KOHLs, Target, Wal-Mart, and Bed, Bath, and Beyond. If you want to learn more about this blender or see some of the latest offers, make sure to check out Ninja on Facebook and Twitter!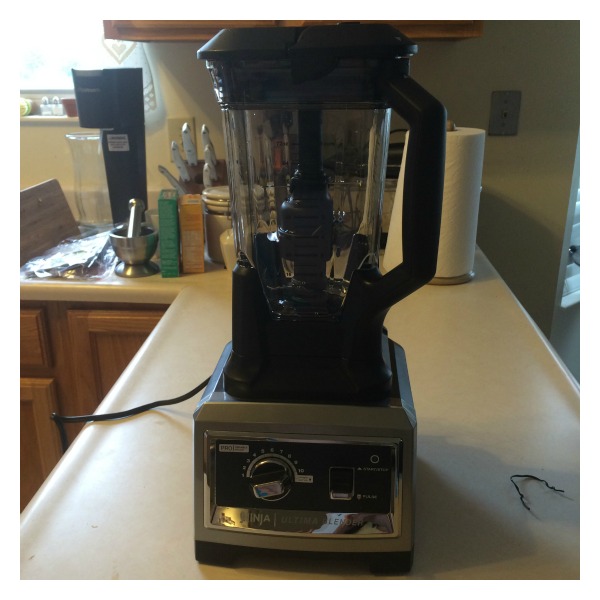 Disclosure: Budget Earth did not receive compensation but did receive products for review purposes All opinions on this product are my own and may differ from our readers' opinions.
Would you like to have your products featured in a giveaway event? Want to increase your social media exposure? See how Mom Powered Media can help! Contact susan.l.bewley@gmail.com to see what we can do for your company!