Do you struggle to find the perfect lunch? For me, nothing is worse than opening the fridge and trying to decide what to eat. Since I have been trying to lose weight, I try keeping healthier food in the fridge, which isn't always easy, and often means I am rushing to make lunch on a busy writing day. One of the things I really enjoy as the weather is good cooler is soup, especially spicy, ethnic soups. For this reason, I was pretty excited when Nona Lim asked me to review three of their soups. When my complementary soups arrived, I couldn't wait to get started!
Nona Lim: Who Are They
Unlike other soup coupons, Nona Lim strives to provide everyone with yummy, healthy soups that made with only whole, all natural ingredients. When you look at the back of every package you will ingredients you will likely find in your own kitchen. Each of their soups are made from scratch in their own kitchen, giving you a yummy soup that doesn't taste like packaged food, but homemade cooking. With no preservatives, additives, or artificial ingredients, you can truly enjoy your food without worrying about putting unhealthy ingredients in your body.

Nona Lim: Ease of Use
One of the things I love so much about Nona Lim soups is that they aren't a pain to fix. A lot of natural food you have to jump through hoops to fix if you expect it to taste good. With their soup, you just open the soup bag, pour it in a bowl, and heat it up – as easy as any canned soup, without the possible chemicals or ecological impact of a can. There is no headache or confusion with this soup. The only downside is that the soup does have a short shelf life, meaning you can't keep it in the fridge indefinitely. In a way though, this is a good thing since it is proof that the ingredients are all natural. I mean, really, wouldn't you be worried if your soup lived in the fridge for two months and was still okay?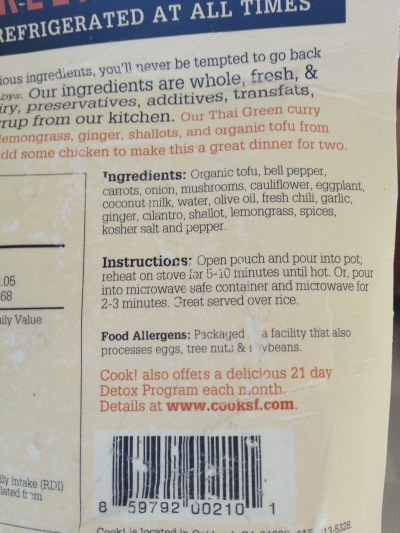 Nona Lim: Taste
As someone who loves different ethnic foods, I couldn't wait to get into this soup! When I got my box of Nona Lim soups, I received three flavors – French Onion, Thai Green Curry, and Carrot Ginger. I have to say, based on the flavors I was able to try, this soup was my absolute favorite! Each soup had very rich, bold flavor that leaves you wanting more with each spoonful. Even better, the soup was very filling, leaving me refreshed and happy until dinner time. My favorite has to be the Thai Green Curry. This soup reminded me of the curry I would get in New Jersey, and I truly loved it. My only disappointment was that I couldn't try the French Onion soup (there was unfortunately an accident in our kitchen leading to its demise). Out of the two I tried though, I have to say I'm looking forward to trying more!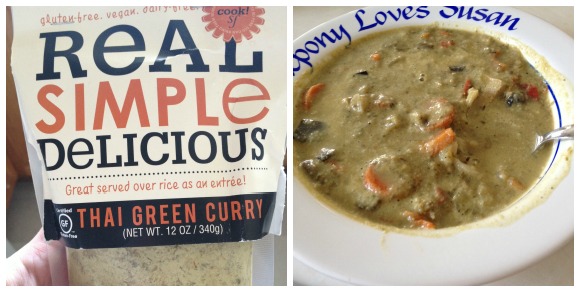 Nona Lim: Overall
I don't think I have ever had a store bought soup that I have enjoyed as much as Nona Lim. Each packet seemed to be the right size for a healthy lunch portion and was full of amazing flavor. My only disappointment is that I wish I had more. Based on my own experience with soup, I am very happy to give it an A+ rating. If you are looking for a healthy, quick soup for lunch or dinner, I highly recommend purchasing this soup!
Nona Lim: Where to Purchase
Want to purchase this yummy soup and try it for yourself? You can purchase any of Nona Lim soups at their website or see if it is available in your local area using their store locator. Once you have tried this soup, you will never want to buy canned soup again!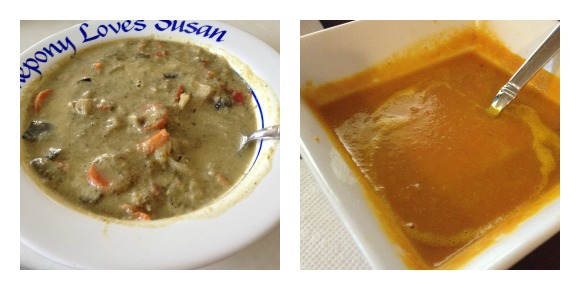 Disclosure: Budget Earth did not receive compensation for this review but did receive free products from Nona Lim for review purposes. All opinions on this product are my own and may differ from our readers' opinions.
Would you like to have your products featured in a similar giveaway event? Want to increase your social media exposure before the holiday season? See how we can help! Contact susan.l.bewley@gmail.com to see what we can do for your company!