This post is sponsored by Nudges® Dog Treats and the BlogPaws® Pet Influencer Network™. I am being compensated to help create awareness about Nudges Wholesome Dog Treats available at Walmart® but we only share information we feel is relevant to our readers. Nudges® Dog Treats is not responsible for the content of this article.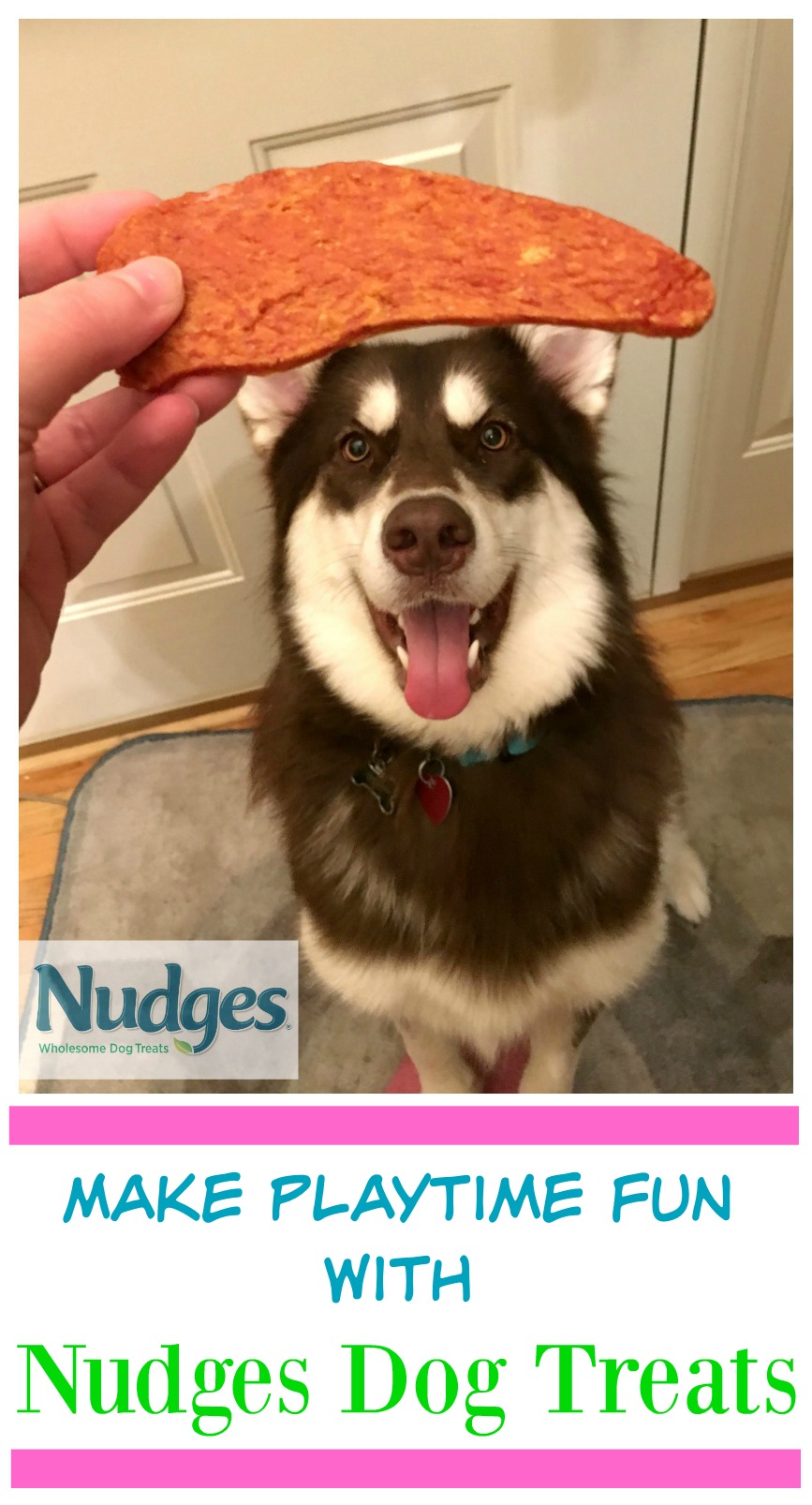 How many of you spoil your dogs with wholesome dog treats? I will freely admit, I go out of my way to find fun treats for my girls not just for training, but because I love seeing my malamutes light up when they smell something new or something that they know from experience is truly delicious! Ivi will literally do hops and go through every trick she knows when new treats enter the house. Secretly, I will admit, I get treats to see this because nothing, at least to me, is better than seeing this pure joy on my dogs' faces.  While they love jerky though, I have found that you have to be really careful, especially since not all jerky dog treats are US sources or made in the United States. With so many of the scares with internationally made treats, why would I even consider letting my fur children have anything but US made treats? Luckily, I recently found the most cost-effective option that allows my girls to have high quality jerky jerks that are made in the United States and that they absolutely love – Nudges® Dog Treats.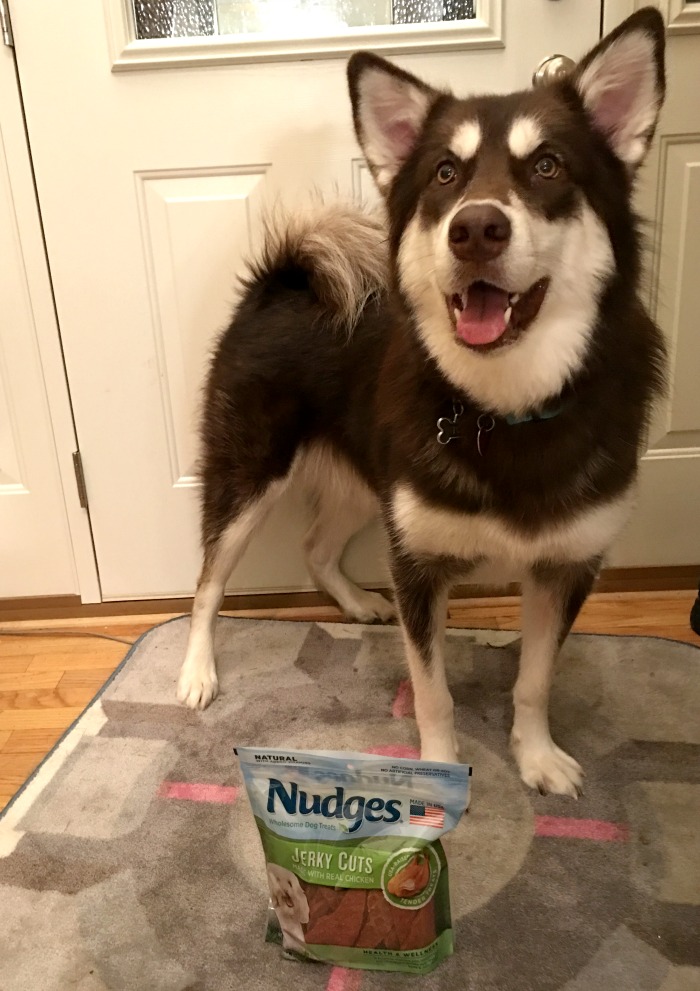 Never heard of these treats? Well, they make dogs absolutely jump for joy, especially food motivated dogs like my Ivi and Rylie. With Nudges Jerky Cuts, I can get a big bag of treats that are made from real chicken, pork, duck, beef, or salmon, without having to worry about them containing artificial flavor or fillers. All my girls will get is yummy treats where meat will always be the first ingredient. Since they can be broken into small pieces, it means I can allow Ivi and Rylie to both have the same treat since you can easily break them up, making them a great choice for big and small dogs alike! I never have to worry about their treats meeting pet food safety rules or regulations either, since they are proud to be high quality treats. They have also never had a recall, which is a major plus! My girls, however, only care about one thing – that Nudges Dog Treats taste great!
Want to purchase these wholesome dogs treats for your own dog? You can find Nudges Dog Treats at your local Wal-Mart® store (like I did) or you use the Nudges store locator. We were impressed with the great prices Wal-Mart had on Nudges dog treats and look forward to getting more during our next trip for both Ivi and Rylie. If you are like us and like getting good deals though, don't forget head over to the Nudges Pages to get a $1.00 off coupon!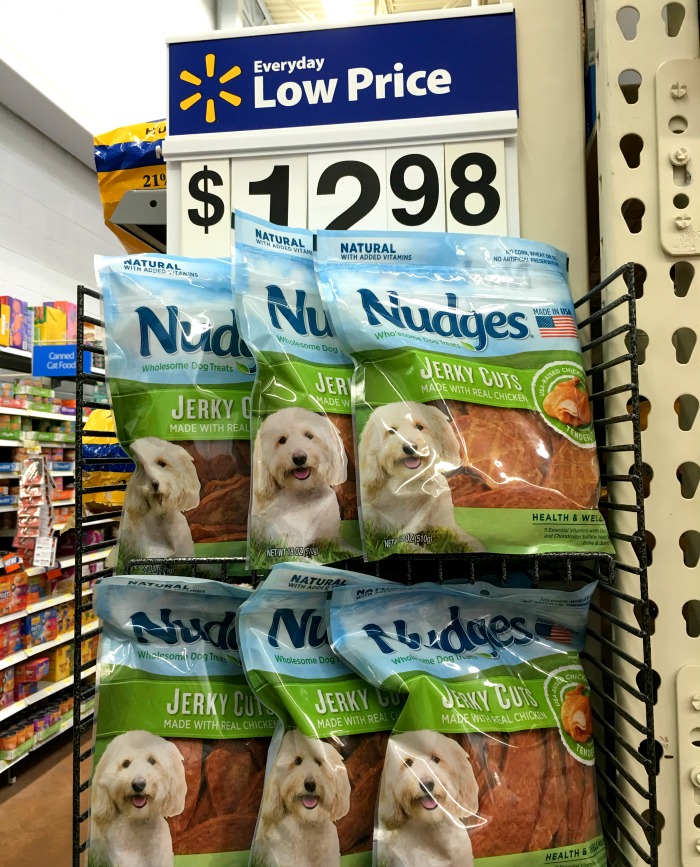 You can also find more awesome coupons, inspiration stories, and photos on the Nudges Facebook Community – which is dedicated to helping you celebrate the joy dogs bring to your life.  So, how are you planning on spoiling your dogs with Nudges Dog treats?

Disclosure: Budget Earth received monetary compensation for this post. All opinions on this product are my own and may differ from our readers' opinions.
Would you like to have your products featured in a giveaway event? Want to increase your social media exposure? Contact susan.l.bewley@gmail.com to see how I can help YOUR company today!