Disclosure: I received this product for free to review. The opinions in my review are honest & my own.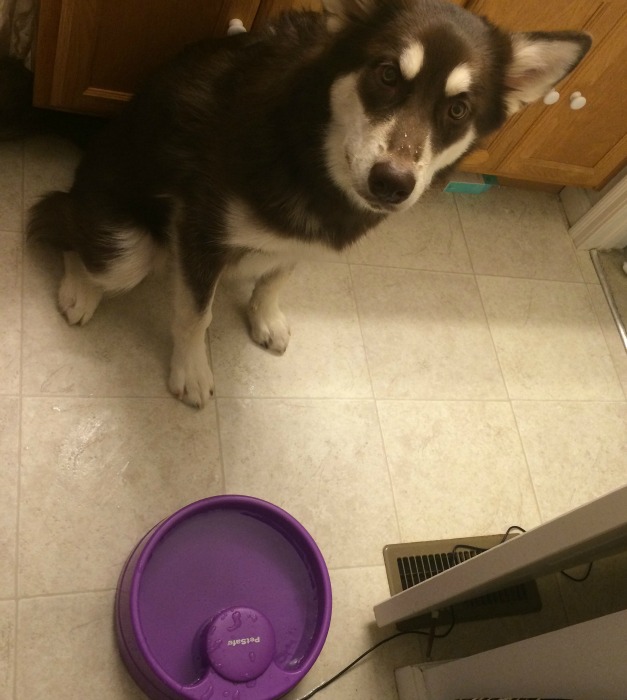 Do you have a dog that doesn't drink enough water, especially when you are traveling? While Reya is usually very hydrated at home, getting her to drink water while we are traveling has always been a major pain. Now that we have awesome fountains at home, it has gotten even worse. She snubs water if it's in a bowl and will mostly just let the puppy bath herself in the water playing rather than drink it. Of course, my husband and I can't put up with this, especially when we are traveling on long business trips or just taking a weekend trip to visit grandma and grandpa. Luckily, PetSafe recently came up with the perfect solution for pet parents like us – the PetSafe Current Pet Fountain!
PetSafe Current Pet Fountain: What is It
Want to make water more accessible to your pet, while also making your room more colorful? If so, we think you will love the PetSafe Current Pet Fountain. This fountain is an affordable way to give your cat or dog filtered, fresh water throughout the day. With this fountain's submersible pump constantly circulating and aerating water, your pet is encouraged to drink water throughout the day from this BPA-free plastic fountain. Best of all, this fountain is dishwasher safe, making it very easy to clean. This orchid-colored fountain is currently available in three different sizes, making it perfect for cats and dogs alike! Want to learn more? Make sure to watch the cool video below!
PetSafe Current Pet Fountain: Overall
So far, I have to say that we are very impressed with this fountain. Having a lightweight, easy to transport fountain that can hold up to 120 oz of water is pretty great, especially when my husband and I are traveling. With its easy to use design, it is perfect for setting up in hotel rooms, or as a quick water spot when the girls are playing outdoors. Like our other PetSafe fountains, it is also dishwasher safe, guaranteeing that our girls always have access to fresh, clean water. Based on our own experience, we are delighted to give the PetSafe Current Pet Fountain an A rating and can't wait to bring it with us on our next trip!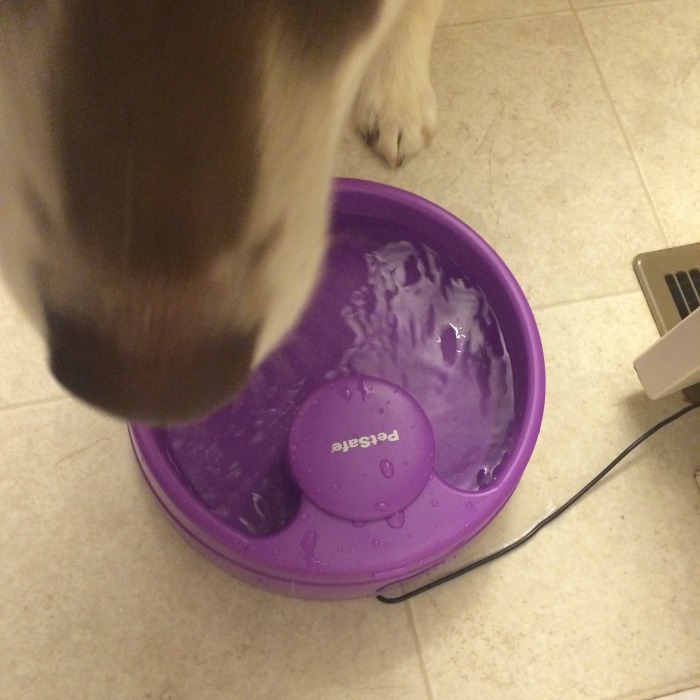 PetSafe Current Pet Fountain: Where to Purchase
Want to purchase this awesome fountain for someone in your household? You can buy the Current Pet Fountain on the PetSafe website starting at only $19.99.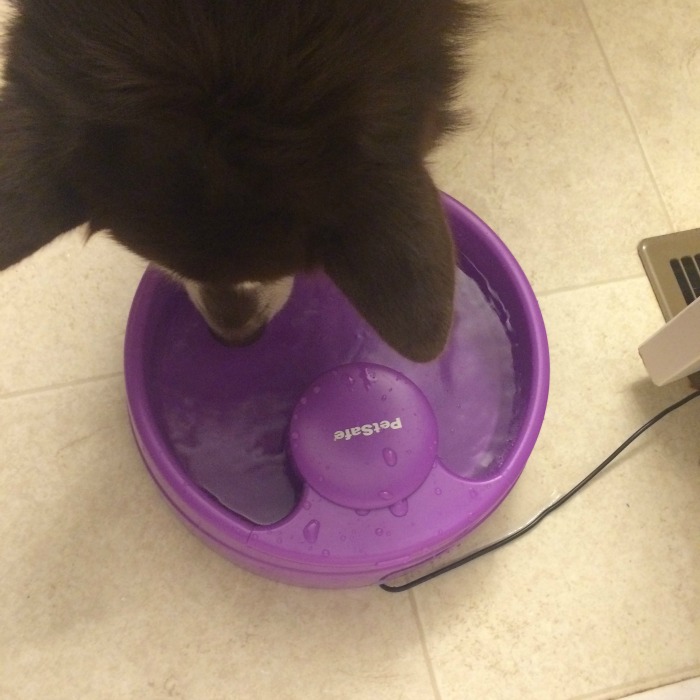 Want to help? Follow PetSafe on the following Social Media Channels!
Facebook | Twitter | Instagram | Pinterest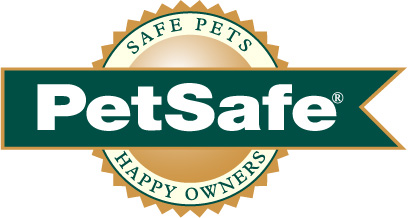 Disclosure: Budget Earth did not receive monetary compensation for this review, but did receive products for review purposes.  All opinions on this product are my own honest assessment, and may differ from our readers' opinions. 
Would you like to have your products featured in a giveaway event? Want to increase your social media exposure? Contact susan.l.bewley@gmail.com to see how I can help YOUR company today!