Disclosure: I received this product for free to review. The opinions in my review are honest and my own.
As some of you know, I absolutely love candles. I have them all over my house and use them not just for burning, but decorating too. With my love for candles, it isn't too surprising that they are a favorite gift for us to give to friends and family. The problem, however, is finding cute candle gift sets that are not only high quality, but inexpensive, especially since we are on a budget this year. Luckily, we found the perfect candles for the holiday season – Old Factory Candles.
Old Factory Candles: What Is It
Do you love to give candles as gifts? If so, we think you will love Old Factory Candles. These all natural soy candles not only burn clean, but are hand poured right here in the United States. Not only are all of their candles natural, they are also made using premium fragrance oils that keep them scented for the life of the candle, which is about 20 hours. Each of their gift sets contain three 2 oz candles that are all centered around a theme. For example, the set we reviewed is the Coffee Shop theme, with Hazelnut, Espresso, and Chai Tea scents. With their small size and great price, they are the perfect gift for coworkers and adult family.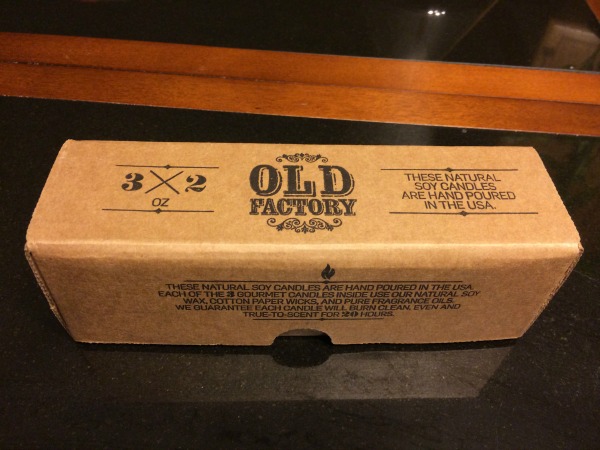 Old FactoryCandles: Overall
So far, I have to say I love these cute little candles. While each candle is only 2 oz, I found that they actually keep their scent for quite some time. Best of all, they truly burn clean, making them perfect for burning in a closed in area, like my office. I personally like to burn the coffee scented one on my desk since they make our whole basement smell amazing. Really, I would consider this the perfect gift for anyone who loves candles, and the coffee set especially for coffee lovers. Based on my own experience, I am happy to give Old Factory Candles an A rating.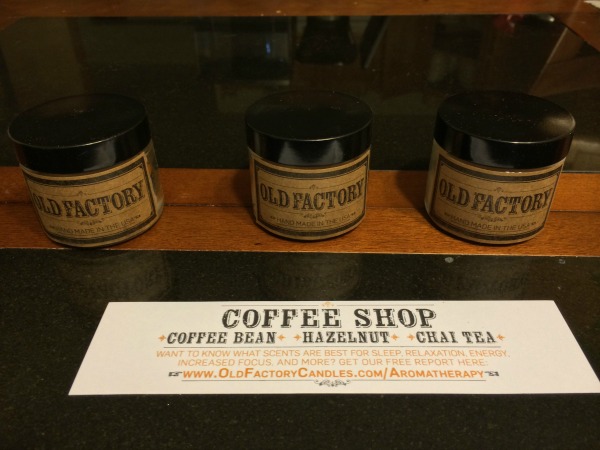 Old Factory Candles: Where to Purchase
Want to try these awesome candles for yourself? You can buy Old Factory Candles exclusively from Amazon.com in one of 12 themes scents. To see all the wonderful sets available from Old Factory Candles, make sure to check out their selection on Amazon.com. All of their sets are only $25 and have free shipping with Prime membership. If you are a coffee lover like me, however, I highly recommend the Coffee Shop collection, which consists of 3 small candles – Coffee Bean, Hazelnut, and Chai Tea. If you are looking for an inexpensive gift for someone this holiday season, I highly recommend Old Factory Candles.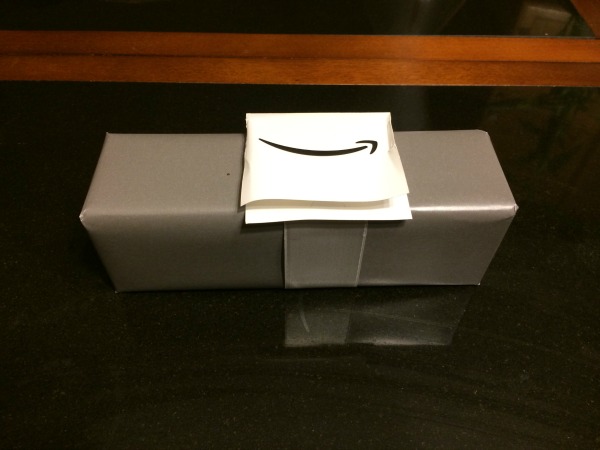 Disclosure: Budget Earth did not receive monetary compensation but did receive products for review purposes. All opinions on this product are my own and may differ from our readers' opinions.
Would you like to have your products featured in a giveaway event? Want to increase your social media exposure? Contact susan.l.bewley@gmail.com to see how I can help YOUR company today!