Disclosure: I received these products for free to review. The opinions in my review are honest and my own.
I will freely admit, I was horrified when I looked at our Time Warner bill recently. How could the most basic of cable, phone, and internet cost so much. To my horror, a lot of the cost came from our phone service, which isn't even the most dependable. It had to go, no question about it, and I told Daniel it was gone. While we could survive with just our iPhones, I have always been paranoid of us going over our minutes, especially since our sisters share minutes with us. As I was looking into various options for us, we were approached by Ooma Telo, asking if we would like to try their service. After reading how inexpensive it would be, I was sold and couldn't wait for my review unit to arrive!
Ooma Telo: What is It?
Looking to cut down on your phone bill? If so, we think you will love the Ooma Telo, a revolutionary device that allows you to get free calling in your home as long as you have high speed internet. With superior voice quality, free US calling, and all the features you are used to from your current provider, you can enjoy having a phone without the high price tag. After the cost of the Ooma Telo, all you have to pay for is taxes in your area! You can even opt to keep your current number, giving you the ability to enjoy free nation-wide calling in your home – no long-distance or cellphone minutes to worry about!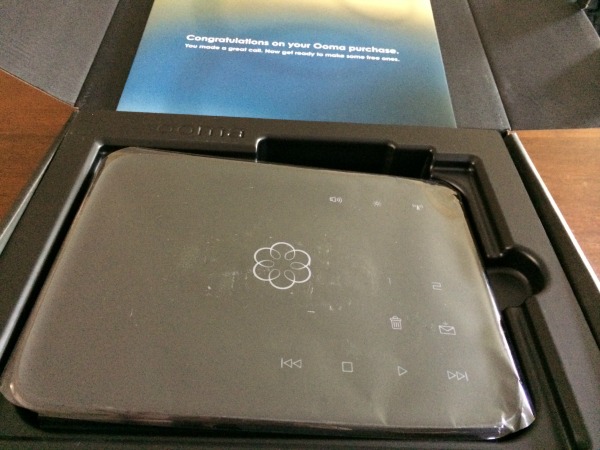 Ooma Telo: Overall
The device for this VOIP (voice over IP) phone service is very easy to set up and much more convenient than I thought. As long as you follow the simple instructions you will have your phone set up within minutes. We paid the $45 fee so that we could keep the same phone line that we have had since we first moved into the area seven years ago. As well, you get all the conveniences you have with your old carrier, including voice mail and caller ID. Probably the best part, however, is how beautiful the unit's calling sounds. It is nothing like the VOIP services of the past – giving you a clear enough call that no one would know you are talking to them through the internet. It is important to remember though that the service isn't 100% free – you still have to pay taxes and fees charged by the government. In our area, it's a bit under $4 a month. If you decide to go with the premium service (at an additional monthly charge), you can also enjoy call blocking, forwarding, free calls to Canada, and the ability to have a second line without a huge cost. From what I have seen the Ooma Telo really is amazing. Based on our own experience with the unit, we are happy to give the Ooma Telo VOIP service and device an A rating!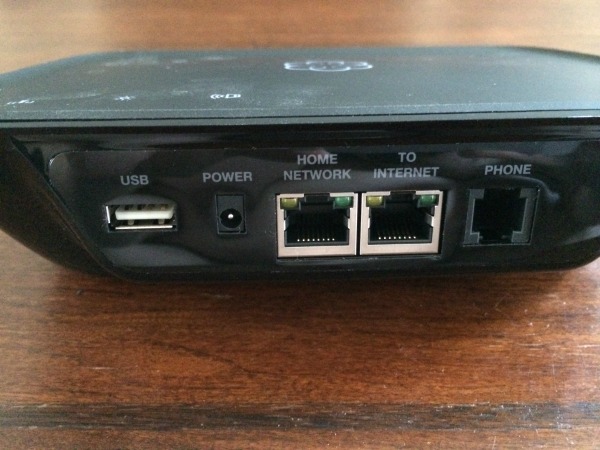 Ooma Telo: Where to Purchase
Would you like to enjoy nearly free calling in your own home? You can purchase the Ooma Telo for $149.99 and then just pay taxes and fees for your area each month. You can currently puchase it on the Ooma Telo product page on Amazon or on the Ooma Telo website, both of which give you a $30 rebate after the purchase.

Disclosure: Budget Earth did not receive compensation but did receive products for review purposes. Budget Earth may, however, receive compensation through purchases from affiliate links in this post. All opinions on this product are my own and may differ from our readers' opinions.
Would you like to have your products featured in a giveaway event? Want to increase your social media exposure? Contact susan.l.bewley@gmail.com to see what we can do for your company!