Disclosure: I received these products for free to review. The opinions in my review are honest and my own.
While it may sound crazy, bath time is one of those areas where I have no problem spoiling myself. I love aromatherapy products, homemade bath products, and especially homemade soaps. To me, nothing is better than a high quality, homemade bar of soap – especially one made from all natural butters and other ingredients designed to make your skin feel amazing. Even though I make my own soap, I sometimes just don't have the time to do it in a timely manner, leaving my husband and I having to buy soap. As we were running out of soap and I was preparing to purchase more, I was approached by Out of Africa, who asked if we would like to review some of their Shea butter soaps. After reading a bit on their website and choosing some fragrances, I couldn't wait for my shipment of soap to arrive!
Out of Africa Shea Butter Bar Soap: What is It
Looking for a high quality, natural soap that is actually good for your skin and doesn't hurt the environment? If so, we think you will love Out of Africa Shea butter bar Soap. This mild bar soap cleanses the skin without stripping it of moisture, and is claimed to last 50% longer than its competitors. The secret to this soap is that it uses 20% pure unrefined Shea butter from West Africa. By using such a high concentration of Shea butter, their soap is better at restoring the skin's moisture and is naturally filled with rich vitamins and minerals that are good for the skin, such as vitamins A,E, and the healthy fatty acids omega-3 and omega-6. As well, Shea butter has been shown in various studies to help reduce the appearance of blemishes, stretch marks, scarring, wrinkles, and help with healing, making it a great choice for any family. Also, all of their soaps are made from sustainable ingredients and free of artificial colors, parabens, sulfates, petrolatums, phthalates, and animal derived ingredients. They are also never tested on animals, making them a great choice for animal lovers!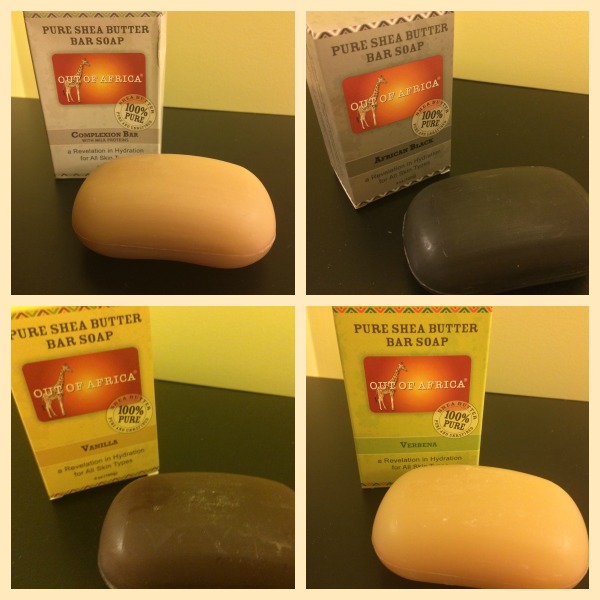 Out of Africa Shea Butter Bar Soap: Overall
I have to say that I was really impressed with Out of Africa Soap. This soap smells absolutely amazing and leaves you skin feeling clean and refreshed. As well, the soap felt amazing on our dry skin, giving it the extra moisture it needed to keep it from completely cracking during our warm and cold spells every few days. Along with being made from amazing ingredients, Out of Africa Shea butter bar soap is also fairly inexpensive, costing only $2.50 – $3.99 a bar, depending on how many bars you buy and where you purchase this soap. For soap of this quality, this is pretty amazing! Based on my own experience with this soap, I am happy to give Out of Africa Shea Butter Bar Soap an A+ rating!
Out of Africa Shea Butter Bar Soap: Where to Purchase
Would you like to try a bar of this wonderful soap for yourself? You can purchase Out of Africa Shea Butter Bar Soap on Amazon.com or on the Out of Africa Website.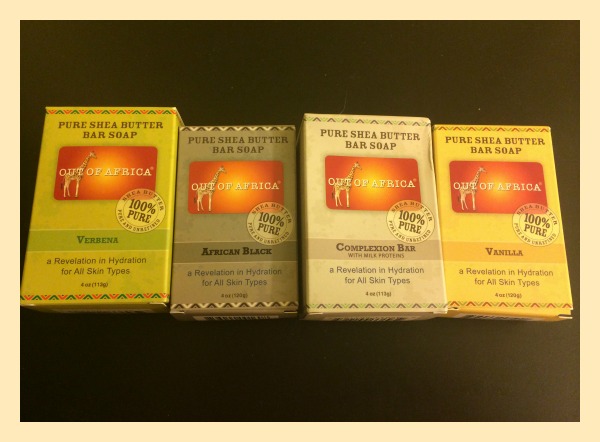 Disclosure: Budget Earth did not receive compensation but did receive products for review purposes. All opinions on this product are my own and may differ from our readers' opinions.
Would you like to have your products featured in a giveaway event? Want to increase your social media exposure this holiday season? See how Mom Powered Media can help! Contact susan.l.bewley@gmail.com to see what we can do for your company!