As someone who loves to cook, I am constantly going through pans and pots in this house. Since I don't have a very large collection, I am constantly cleaning pots or asking my husband if he can quickly take care of it while I'm cooking. While this was good for quite some time, it became a hassle when some of our original set started getting too scratched up to use. Knowing little about pots and pans, I was quickly overwhelmed when I realized it was time to start shopping. The only thing I knew was that I didn't want a set that contained PFOA, especially with all the scary stuff I have read lately about the chemicals used to make this non-stick coating. Lucky for me, while I was researching different options, Ozeri reached out to me and wanted to know if I was willing to review their 10" Stainless Steel Earth Pan for free. To say the least, I was excited about this opportunity and couldn't wait to get started!
Ozeri Stainless Steel Earth Pan: What Is It
Never heard of the Ozeri Stainless Steel Earth Pan? If you look at many pots and pans on the market, they are made to see fairly amazing, especially with their fun colors, designs, and non-stick coatings. What most companies aren't telling you, however, is that these coating are made using PFOA, a dangerous chemicals that the EPA has classified as a pollutant and scientists have found may be a contaminant to the body when ingested in food. Some studies are even linking it to developmental issues and cancers! Knowing that people like you and me want better cookware, Ozeri decided to do something about it with the Ozeri Stainless Steel Earth Pan. This high quality stainless steel frying pan use a new coating known as ETERNA, which was developed right here in the United States. Unlike PFOA, this coating is non-toxic and works even better than older types of dangerous non-stick coatings. For the first time, eco-friendly cooks have tools that are perfect for cooking and don't harm the environment or our families!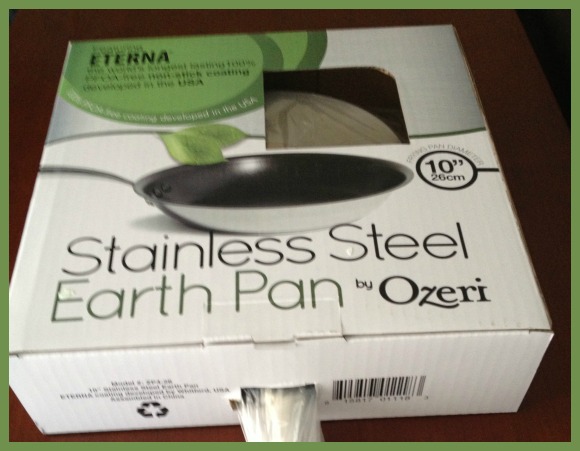 Ozeri Stainless Steel Earth Pan: Use
To test this frying pan, I decided to cook breakfast for dinner. We haven't had breakfast burritos in awhile, so cooking sausage and eggs seemed like a fantastic test! Since my husband was eager to test out the frying pan, he did the cooking himself. The first test was cooking our maple sausage. From what I have seen, sausage can be very difficult to cook in a pan that doesn't evenly heat. As well, I decided to not use any form of oil to test the non-stick coating on this pan. The results were exactly as advertised, the Ozeri Stainless Steel Earth Pan evenly cooked the sausage throughout the pan, and nothing stuck to the pan once during the whole heating process! When we cooked the eggs, the same was true! What truly shocked me, however, was that nothing stuck with the eggs! I'm used to dealing with huge messes, especially when I have cheese in my eggs. With this frying pan, everything slipped off easily, allowing us to cook both of our fillings without scraping at the pan!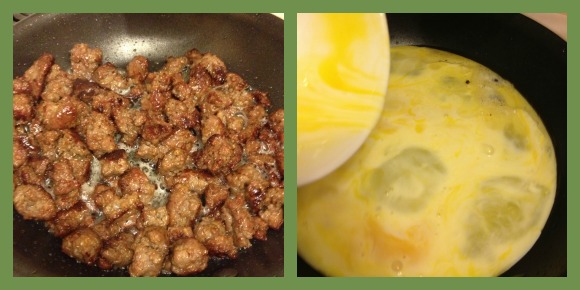 Ozeri Stainless Steel Earth Pan: Cleaning
Since our dishwasher was full, I ended up not using the dishwasher to clean this frying pan. Like most modern cookware, it is dishwasher safe, but I was unable to test this part myself. What I did do was wash it by hand. To me, this is the true test when it comes to cookware. If something is a pain to clean by hand, I will usually avoid using it. To me, everything I use should be very convenient and not require a great deal of scrubbing, ESPECIALLY if it it's suppose to be non-stick. From my own experience, I found that the Ozeri Stainless Steel Earth Pan was actually very easy to clean. I really didn't have to scrub it at all. I was able to have the whole pan clean and dry in less than five minutes, which I considered fairly impressive, especially with all the greasy things that were cooked!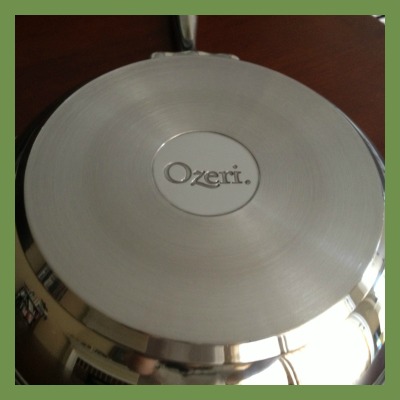 Ozeri Stainless Steel Earth Pan: Overall
So far, I have to say I am very impressed with the Ozeri Stainless Steel Earth Pan. This frying pan does everything a cook needs! It cooks evenly, is easy to clean, and truly is non-stick. Based on my own experience, I can happily give this frying pan an A rating. I'm truly looking forward to seeing more pieces of cookware from this eco-friendly set!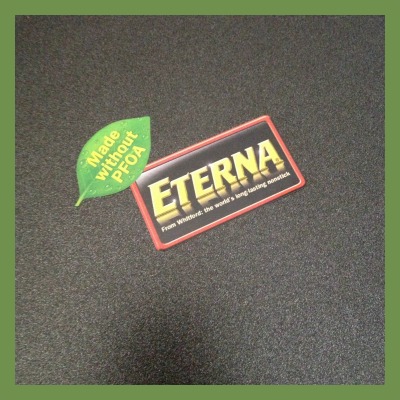 Ozeri Stainless Steel Earth Pan: Where to Purchase
Want to try this awesome, earth friendly pan for yourself? You can purchase the Ozeri Stainless Steel Earth Pan on Amazon, where you can also enjoy free shipping! After trying out this pan, I can't wait to use more ETERNA coated products!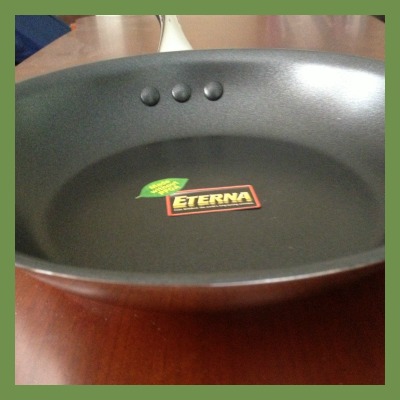 Disclosure: Budget Earth did not receive compensation for this review but did receive free product for review purposes via Tomoson.com. All opinions on this product are my own and may differ from our readers' opinions.
Would you like to have your products featured in a similar giveaway event? Want to increase your social media exposure before the holiday season? See how we can help! Contact budgetearth@gmail.com to see what we can do for your company!