Disclosure: I received these products for free to review. The opinions in my review are honest and my own.
Like many of you, I try being as eco-friendly as possible. I reuse what I can and try to buy as many products as I can that are made from recycled goods, or if new at least have the energy star label. While I am eco-friendly, I absolutely despise most tote bags. Why hate on a reusable bag? Well, they are great for holding messes and bacteria, often cheaply made, and usually lead to messes when they fall over. Oh, and wonderful situations like a cantaloupe rolling across a parking lot from my bag. Yes, I can laugh about it now but it wasn't funny when it happened, especially when it was going downhill and it was icy outside. Thankfully, some nice gentleman caught my runaway cantaloupe and gave it to a very red, embarrassed me.
After this situation, I had tried finding reusable bags that are sturdy and have a frame several times. You would be surprised just how hard these bags are to find, and until recently the search ended with me deciding to use plastic bags over and over again from the grocery – tying them shut seemed better than groceries getting away! Just when I was about to give up, I found a new, awesome solution – the Packbasket Grocery. From the moment I saw this bag, I knew I would love it and was even more excited when they reached out to me, asking if I would review one of these totes, along with its accompanying liner.
Packbasket Grocer: What is It
Tired of totes that constantly fall over or hurt to carry around? Well, we are happy to introduce you to ADKPackworks latest product – the Packbasket Grocer. This unique bag is designed off a design from the 1800s, used by hunters, trappers, and fisherman who were out in the wilderness for days at a time. These versatile bags were built so that they carry just about anything and in a way that was most convenient for the situation to make things easier on the hunter. Just like these original bags, the Packbasket Grocery is designed to be the only bag you will ever need! These bags have an internal folding frame for easy storage or for supporting the bag – guaranteeing it will not fall over when you need it to stay put! Best of all, has adjustable straps to allow you to carry it any way you like, as a two handle tote, backpack, or even a shoulder satchel! With its durable design and fabric, you can go grocery shopping or have a great adventure with this awesome bag!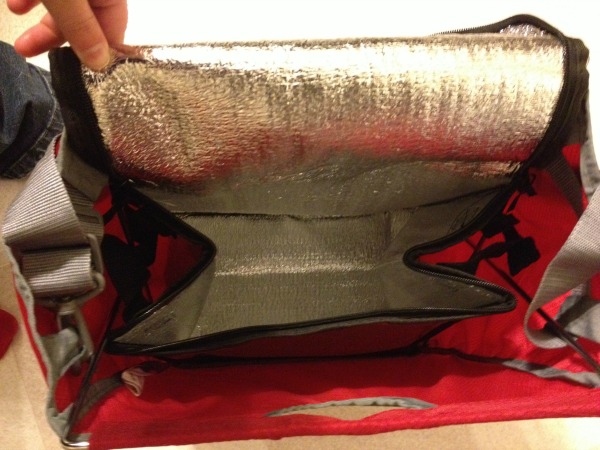 Packbasket Grocer: Overall
Okay, this is the most ingenious bag I have seen yet. I mean, who doesn't want a sturdy bag that is designed to withstand just about anything? Durable non-rip nylon. Check. Metal frame. Check. Adjustable straps that let you carry this bag anyway you like – pure awesome! I have been using this bag weekly with the cooler attachment and don't know how I went so long without this bag. With how much we love the Packbasket Grocer, I couldn't imagine giving it anything less than an A+ rating!
Packbasket Grocer: Where to Purchase
Want to purchase one of these amazing bags? You can purchase the Packbasket Grocer for $25 a bag in one five colors (light gray, gray, cranberry, or green). As well, if you buy more than 5 bags, shipping is free! I also highly recommend getting the cooler lining for additional $6 since it makes these bags even more convenient (especially if you are a Costco or Sam's Club junkie like me!)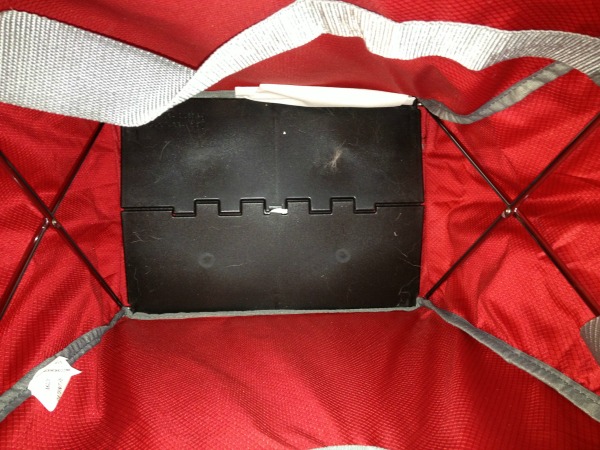 Disclosure: Budget Earth did not receive compensation but did receive products for review purposes. All opinions on this product are my own and may differ from our readers' opinions.
Would you like to have your products featured in a giveaway event? Want to increase your social media exposure this holiday season? See how Mom Powered Media can help! Contact susan.l.bewley@gmail.com to see what we can do for your company!