Disclosure: I received these products for free to review. The opinions in my review are honest and my own.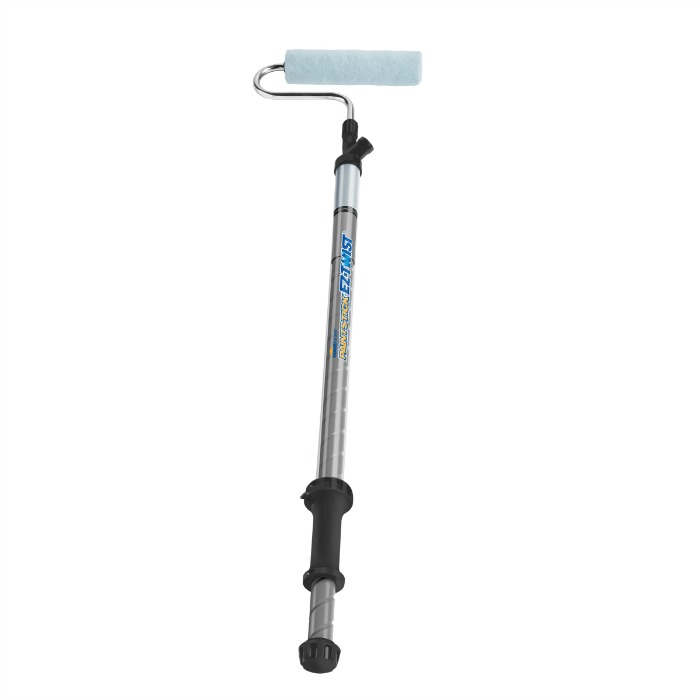 Do you have a room in your home that you had always wanted to change? For me, it was our master bedroom. Ever since we bought our home in 2009 I have hated how poorly the room was painted. It had the potential to be amazing but the previous owners just really blew it when we left. They were in such a hurry they didn't bother trying to match the color of the walls, so there was three different shades of yellow.  After some discussion, my husband and I decided it was time to finally redo our bedroom, including painting the walls. To my delight, we quickly picked out a paint color and we bought paint before either of us changed our minds. As we were preparing our room for painting, I was asked by HomeRight if I would like to review their PaintStick EZ-Twist Paint Roller Applicator and QuickPainter Pad Edge Painter. Once we read how it could speed up painting our large master bedroom, I couldn't wait to try out these two painting tools!
PaintStick EZ-Twist Paint Roller Applicator: What is It?
Want to take the pain out of painting the interior walls of your home? Make painting an enjoyable, fun experience with the PaintStick EZ-Twist Paint Roller Applicator! With this innovative paint stick, you can avoid unnecessary messes, as well as the need for using trays since the stick draws paint directly from the can. Just put the special lid on your paint can, fill the tube by pulling the handle, and you are ready to paint! If you need more paint while rolling, just turn the handle and get the right amount of paint you need for the walls, avoiding dripping and mess all over your floors. With its extended handle, you can even easily reach high ceilings or walls, allowing you to paint your room quickly and painlessly. With this roller, the hardest part is actually waiting for the paint to dry! Once you have tried this roller, you will never use traditional paint tools again for wall painting!  
PaintStick EZ-Twist Paint Roller Applicator: Overall
While I knew that the PaintStick EZ-Twist Paint Roller Applicator was going to decrease our paint time, I didn't expect it to drastically cut it. When I mean drastic, I mean we painted two large walls in our room within two hours, and that was with us learning how to use the tools and moving things around the room to make way for the dropcloths. The last time we did a similar project in our house, it took me four hours to get a wall completely finished and looking right. With the PaintStick, we were easily painting our large wall without any mess or fuss. It really was super easy. At first, I was nervous trying to even fill the stick myself, but after my husband made me try it, I was having fun and painting on my own. The roller cover that comes with it even makes it easy to keep going without making a mess. All you do is adjust it and you can avoid painting the ceiling or wallboards. You really have to try to make a mess with this thing. After painting with the PaintStick, I don't think I will be able to use a traditional roller again. Based on my own experience with this paint tool, I am delighted to give the PaintStick EZ-Twist Paint Roller Applicator an A+ rating.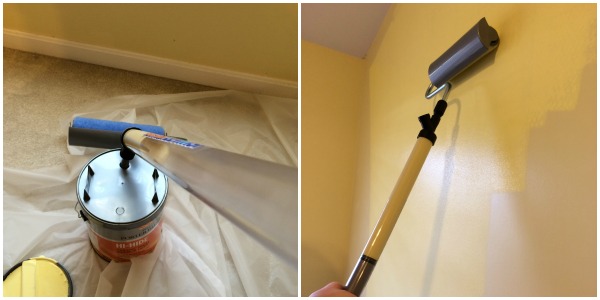 PaintStick EZ-Twist Paint Roller Applicator: Where to Purchase
Would you like to try this awesome roller for yourself? You can purchase the PaintStick EZ-Twist Paint Roller on the HomeRight webpage or on Amazon.com. It can also be found at select Lowe's locations.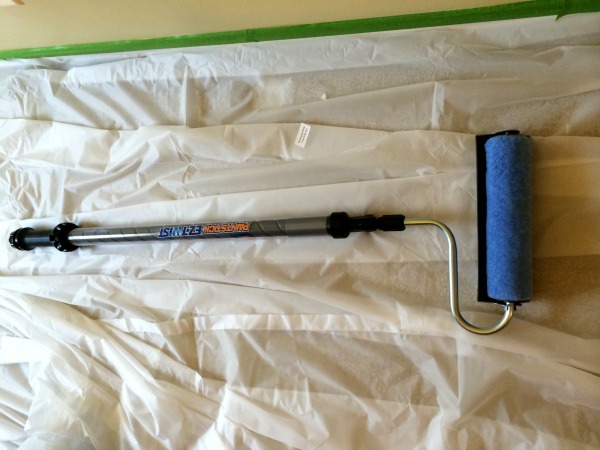 Disclosure: Budget Earth did not receive compensation but did receive products for review purposes. Budget Earth may, however, receive compensation through purchases from affiliate links in this post. All opinions on this product are my own and may differ from our readers' opinions.
Would you like to have your products featured in a giveaway event? Want to increase your social media exposure? Contact susan.l.bewley@gmail.com to see how I can help YOUR company today!