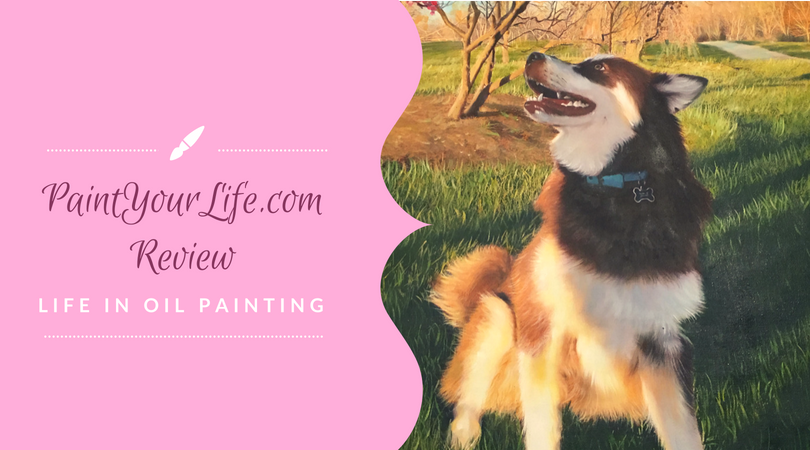 Do you have any pictures of your pets that are very special to you? As many of you know, my dogs are my world. I attribute my life with them with also being the reason I have become a better photographer, and want to bring my photography to the next level.  When I think of the hallmark of my time as a photographer, there is one picture that truly comes to mind – a gorgeous shot I took of Ivi under a just-blooming cherry tree a couple of years ago during the start of spring in our local arboretum. My husband and I love the photo so much we had considered getting it printed and framed, or just briefly, getting a pet oil painting done of the image.
Since I was briefly an art major, I cringed at the thought though, knowing the time, energy, and cost of getting an oil painting done by an artist. It can easily cost over a thousand dollars and there isn't even a guarantee it will turn out well if you don't know the artist. I wasn't even willing to give it a try until I heard of a new company that focused on creating gorgeous oil paintings from photographs – PaintYourLife.com. Even though I was uncertain at first, and my husband worried that it seemed too good to be true, I decided to give it a try and see if they could turn my favorite painting of Ivi into a beautiful masterpiece.
PaintYourLife Pet Oil Painting: What Is It?
Have you been considering getting a pet oil painting featuring your dog or cat? Is so, we think you will absolutely love PaintYourLife.com. What makes this company so amazing is that they allow you to turn any photo into an oil painting (or other types of art, they also offer charcoal, acrylic, etc). What is even cooler about their pet oil paintings is that they let you not only choose an artist and style, but do prep edits as well to your photo before starting. They can remove objects, change the background, even add other pets to the photo. This makes it the perfect gift for someone special in your life or even as a wonderful memory of a pet that has recently crossed the rainbow bridge. To learn more about PaintYourLife.com's pet oil paintings, make sure to check out the video on how it works below!
PaintYourLife Pet Oil Painting: Our Experience & Thoughts
Okay guys, I will freely admit, I have been so excited to tell you about my experience with PaintYourLife since my painting of Ivi arrived on May 26th. Before I show you my own pet oil painting from PaintYourLife, let me start at the beginning. After we chose our picture and size (24" x 36"), we started going through their gallery of artists. For some reason, I thought choosing an artist would be easy because there wouldn't be many choices. Boy was I surprised! There were so many artists and thousands of examples in their gallery. After two days of looking back and forth, my husband I finally decided on Stan because of his beautiful work with other arctic breeds. That, by far, was the hardest part of the entire process. From there, we submitted our photo, and opted to bypass framing till the end (I will get to that part later). Before any edits started, here was the original picture.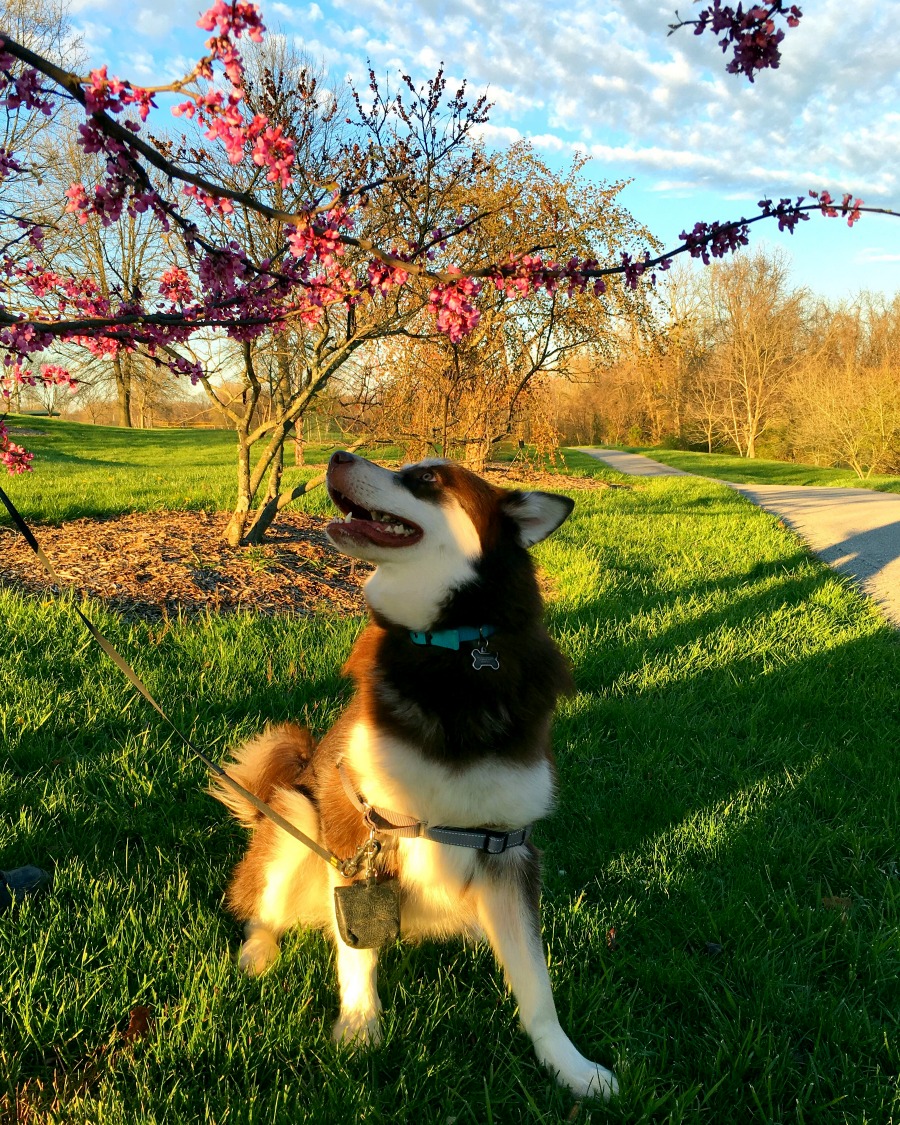 So, the first step that happens at PaintYourLife is edits. Before they started on our pet oil painting, we asked that they remove the leash, harness, and my husband's foot from the picture. In less than a day, one of the artists got back me, showing the photo with those removed, and some slight touchups of the picture. After taking a good look over the photo after edits (shown below), I approved the photo, which sent it to the artist.
Within the next three days after edits, Stan started painting my picture of Ivi. I won't lie, I was constantly checking my email and nervous. When my pet oil painting of Ivi finally came through my email, I took a deep breath and got my husband too, knowing we were likely going to need edits. What was saw though was absolute perfection – Ivi didn't just look amazing, the entire image impressed! All the colors and artwork were truly stunning. I also loved how the artist brightened up some areas and made the background look even more like spring. It was just amazing. I honestly couldn't think of anything to add. From there, I finalized and waited for them to tell me were ready to pick a frame.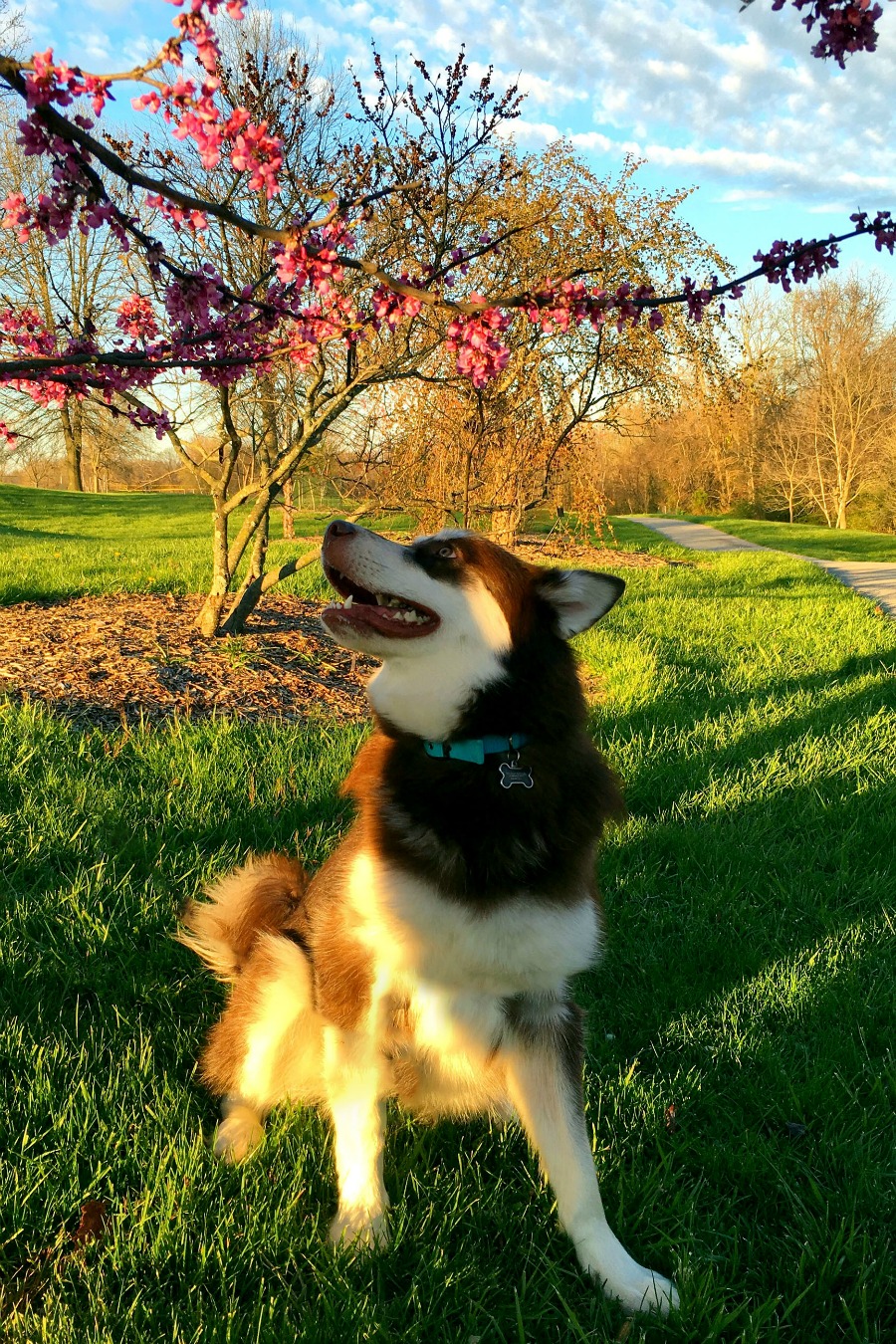 The last step before the painting was shipped off was framing. I will be totally honest with you guys, this whole section was the result of our choices and not PaintYourLife. Since I have been redecorating, I had no clue what frame I wanted, so I decided to wait until the end to pick a frame. I assumed this wouldn't be a big deal. Well..this wasn't the case. Some frames were a bit pricey and the one that I kinda liked out of all the choices require expedited shipping and didn't qualify for free shipping. Since I didn't love it as much as some of the custom frames we have had crafted at Hobby Lobby, I told them just to send it rolled and I would get framed myself. For a painting this beautiful, I wanted something that would much the rest of the frames in my room anyways. Come to find out, they must frame it a special way to protect the painting – no one locally would frame it for a year, because of the risks of damaging a fresh oil painting. Ouch. I should have just picked something out of their choices so I could have it sent to me framed and protected with how they do it. Again, this wasn't their fault, but me offering advice to avoid the mistake I made – choose a frame up-front or have it gallery wrapped, which I should have done from the start.
Now that we talked about my framing mistake, let's talk about how my pet oil painting arrived. It arrived extremely well wrapped and delivered carefully by Fedex. To make sure they gave it the best care, they told them it was glass (it wasn't, but let's face it, sometimes you have to tell UPS or Fedex this so they don't play some contact sport with your package).  When we took the painting out of the tube, we carefully unwrapped it and were just stunned by the beauty and vibrance of the painting. It looks absolutely perfect and I couldn't be happier. After this entire experience, I am certain to get another painting from PaintYourLife. If you are considering getting a pet oil painting from one of your favorite pictures of your pet – do it now. You won't regret it!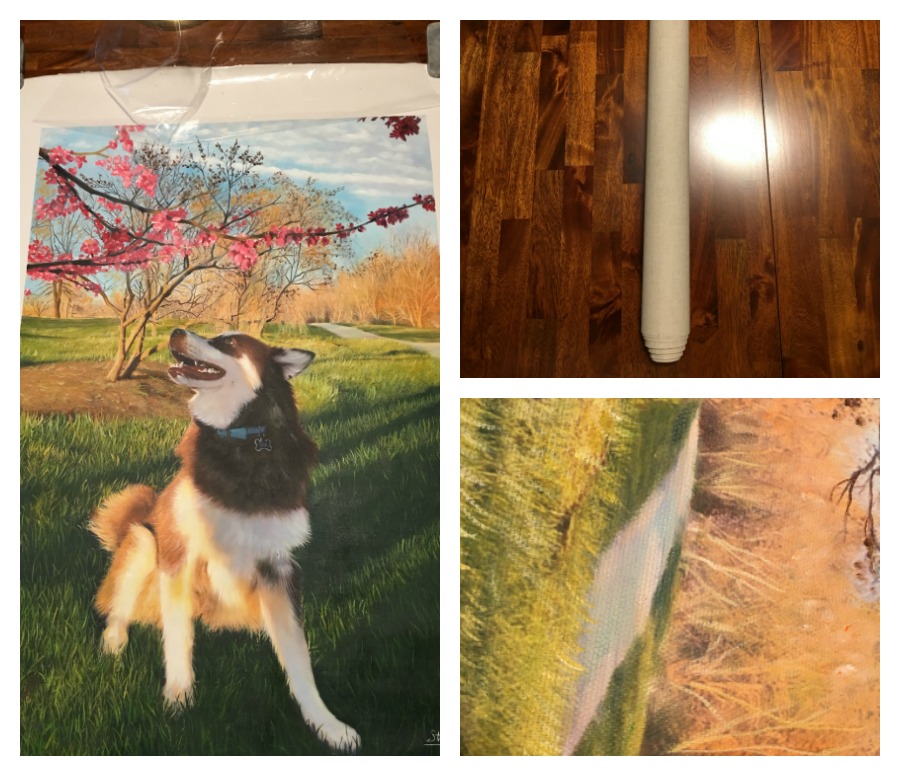 PaintYourLife Pet Oil Painting: Where to Purchase?
Would you like to get one of these beautiful paintings for yourself? After our experience, I have to say I highly recommend getting a painting from PaintYourLife. With how they walk you through the entire experience and their amazing customer service, I think you will be just as happy as us getting a painting from your favorite pet picture, wedding picture, or even family portrait. Check out PaintYourLife.com today to see how they can bring your favorite photo to life today!

---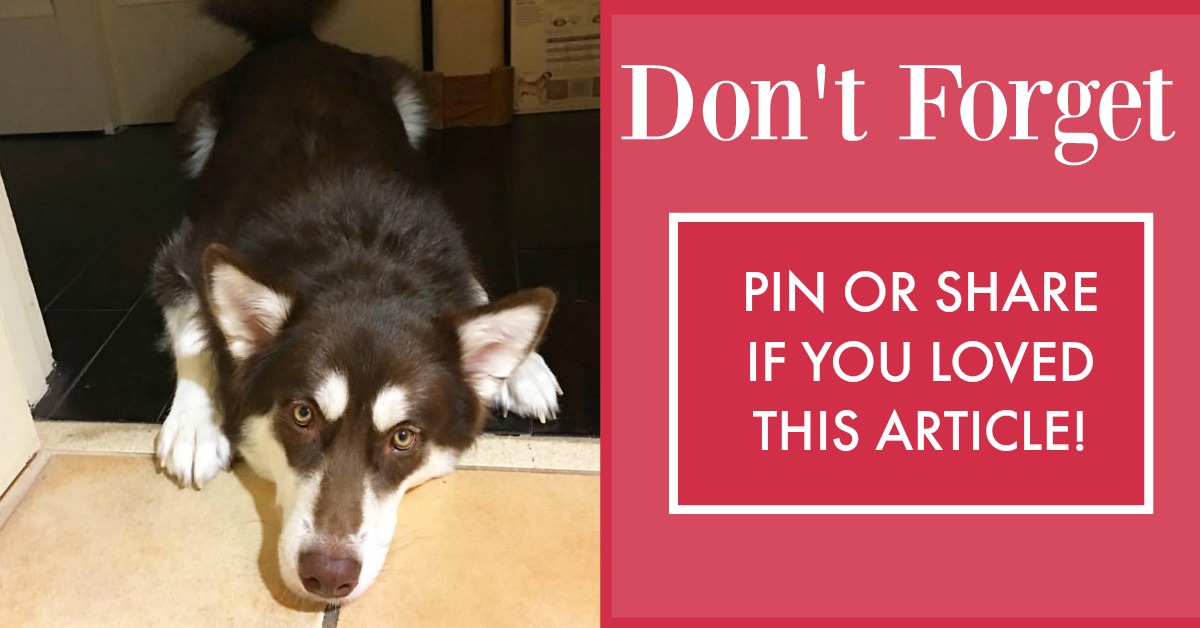 ---