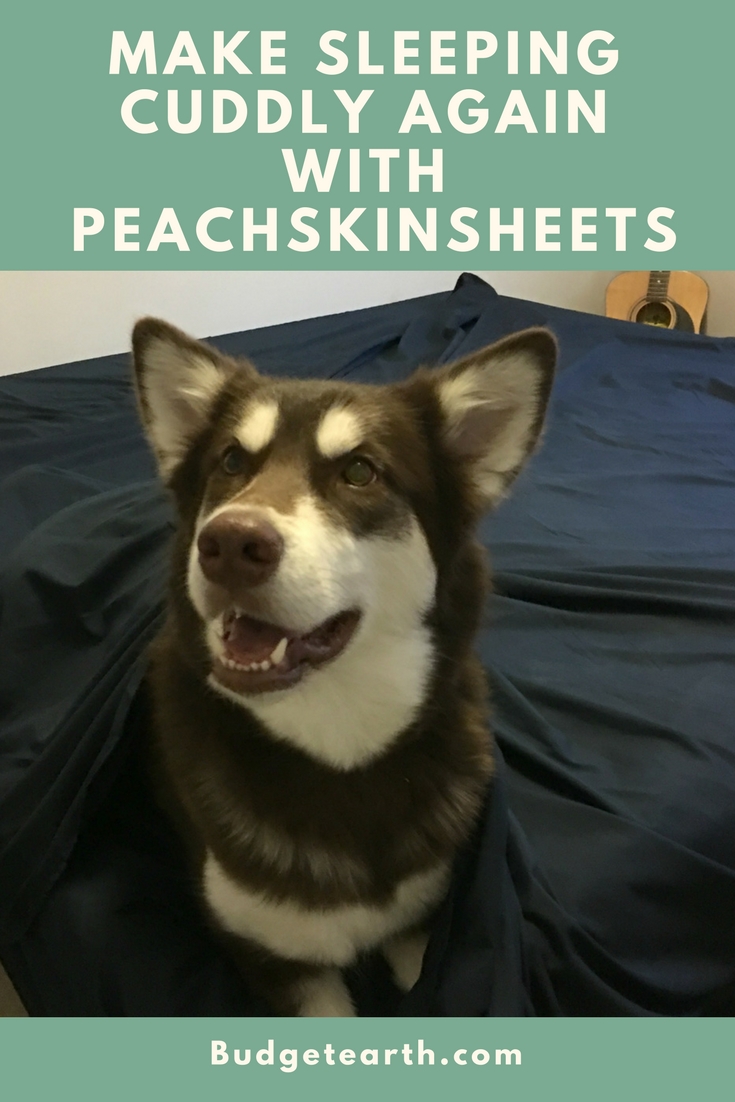 How often do you think about your bedroom sheets? Since the average person spends so much of their life sleeping, I use that as an excuse to get better sheets. I see no reason why my husband and myself shouldn't have super soft sheets, which usually ends with me constantly looking for sales. Looking for quality sheets isn't easy since they are just so expensive, especially for a king size bed. Since our guest bed is also a king, it makes it especially expensive if we want great sheets for our guests as well. Luckily, we perfect found the perfect solution for high quality, soft sheets perfect for our needs – PeachSkinSheets! When they asked if we would be willing to review a complimentary set of their sheets, we couldn't wait to try them out.
The Original PeachSkinSheets: What Are They?
Looking for soft sheets perfect for extra hot or cool sleepers? If so, we think you will love the Original PeachSkinSheets. These sheets are great for all sleepers since they feature thermal control and moisture management properties that make them cool for warm sleepers and cozy for cooler sleepers. They are also made from durable Athletic Grade performance SMART fabric that wicks away moisture, keeping you dry and more comfortable throughout the night. Along with having 1500 thread count softness, they feature a brushed PeachSkin finish on both sides, making them perfect for sleeping no matter which way you face them on the bed. Some of the other amazing features of these sheets include:
Breathable
Anti-Pill
Anti-Snag
18" Deep Pockets with elastic for a fit on nearly any mattress
Strong & Durable to withstand kids & pets
Leave the dryer wrinkle-free
Hypoallergenic
Anti-microbial
Non-shrinking
High Performance Yarns to offer better protection again pet hair & claws
PeachSkinSheet is certain that once you try their sheets, you won't want to sleep on anything else!

The Original PeachSkinSheets: Our Thoughts
From the moment I took these sheets out of the package, I have to admit, I was impressed. Even before washing, these sheets were super soft and didn't feel like the normal scratchiness I expect out of polyester. What was the most amusing, however, was the fact that the girls couldn't keep their noses off the sheets. I had the most eager helpers going to the washer since they did not want to leave these sheets alone. To us, however, the biggest surprise was when they came out of the dryer. I had never taken out sheets that were truly wrinkle-free and still felt amazingly soft. The real cuteness, however, was my helper, who wanted nothing more than to snuggle in these soft sheets.
Before I go any further, let me explain that Ivi and Rylie have never been allowed on our bed. During our first year with our first malamute, Reya, she absolutely destroyed a set of sheets with her claws. Another time, just by running over a pillowcase waiting to be washed, she destroyed another. At that point, we just said that we couldn't afford to have the girls on the bed (or our sheets on the floor), especially since king size sheets are so expensive. Since the PeachSkinSheets claimed to be resistant to claw destruction, we decided to give it a shot. From the moment we told Ivi she was allowed on the bed, she quickly started snuggling with these sheets from the dryer. She was just truly in love and wanted nothing more than to relax on the comfy pile of cloth. As you can see from the picture, she was in love.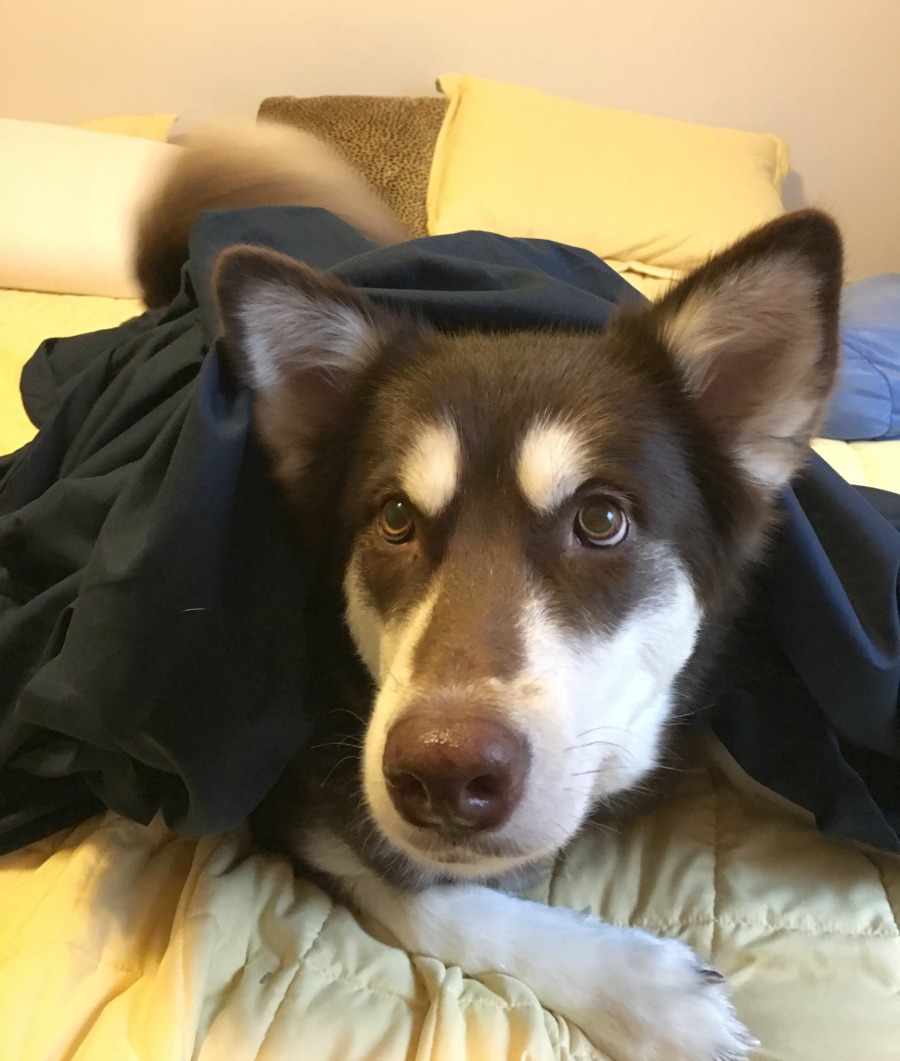 Yet, the true magic didn't happen until we had the sheets on the bed. Dear readers, I will be honest, I had a gorgeous setup planned for this to show you the super soft sheets, freshly washed comforter, and I thought it would be beautifully decorative. Once Ivi started burrowing in the sheets, though, my heart truly melted and I had to share her with you. She was jumping, playing, and even crawling under the covers, all as she nuzzled these soft sheets. When she came out to smile at us, she then settled in with a big yawn, showing her pure happiness. With no damage to the sheets and her pure joy, I don't think I could have been more impressed. The humans loved the sheets and my big girl was acting like a puppy snuggled in her navy cloud. For anyone who sleeps with their dogs and loves truly soft sheets, I consider PeachSkinSheets an absolute must!
The Original PeachSkinSheets: Where to Purchase?
Want to purchase these sheets for your own household? You can find PeachSkinSheets on their website in a variety of colors for $79.95 or if you choose one of their two colors of the month for $55. These prices include the following sizes – XL Twin Dorm, Twin, Full, XL Dorm Full, Queen, King, Split King, and California King. Don't forget that you can also order a free fabric swab of any color to see what you think of the sheets yourself! With their 2 year warranty and amazing testimonials, you can't go wrong with PeachSkinSheets!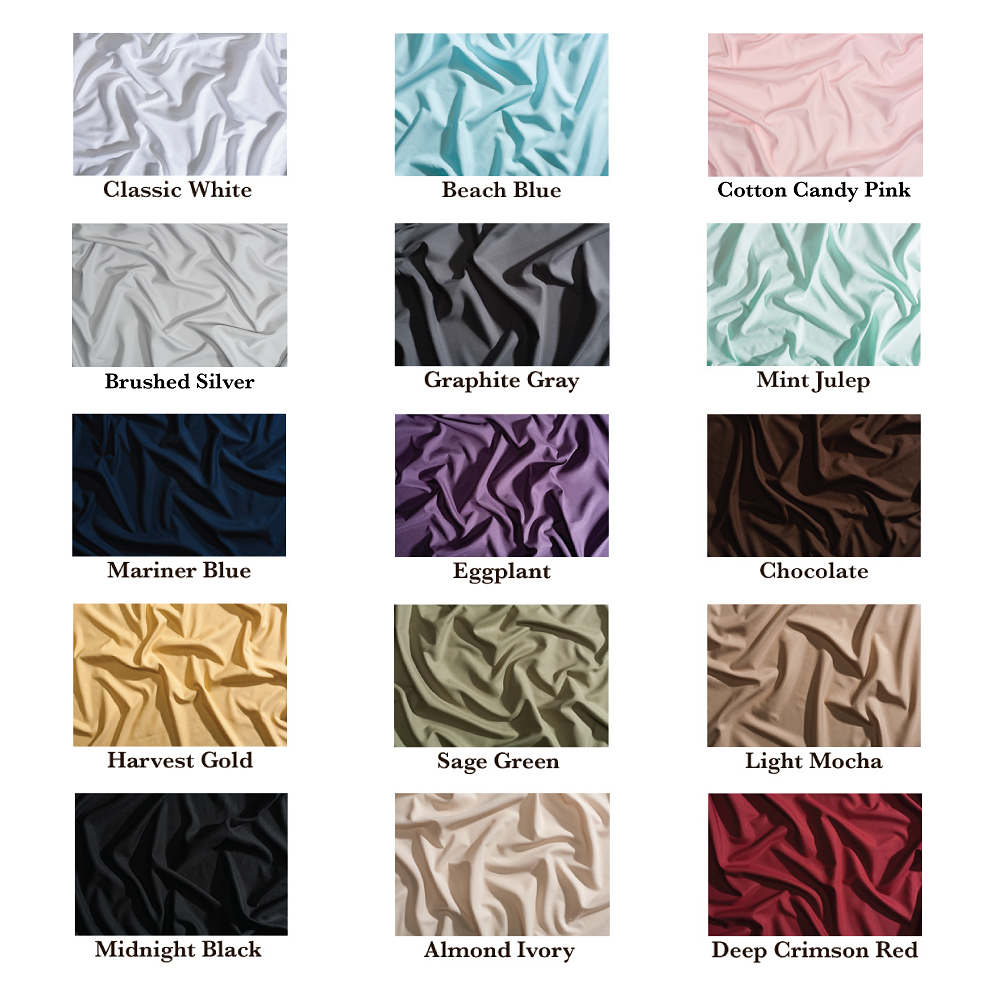 Want to learn more? Check out PeachSkinSheets on social media!

Would you like to have your products featured in a giveaway event? Want to increase your social media exposure? Contact susan.l.bewley@gmail.com to see how I can help YOUR company today!