Are you planning on making holiday cards this year? Every year, I look forward to making our Christmas cards and it is something big that my husband and I do together. Sure, it may seem like something small, but it is one of those things that have quickly become a tradition in our household. While we normally have our cards made by October, we are very behind this year (I blame our kitchen being flooded by the dishwasher). Luckily, it isn't too late to get cards made by our favorite company, which makes some of the most adorable, unique Christmas cards on the market – Night Owl Paper Goods.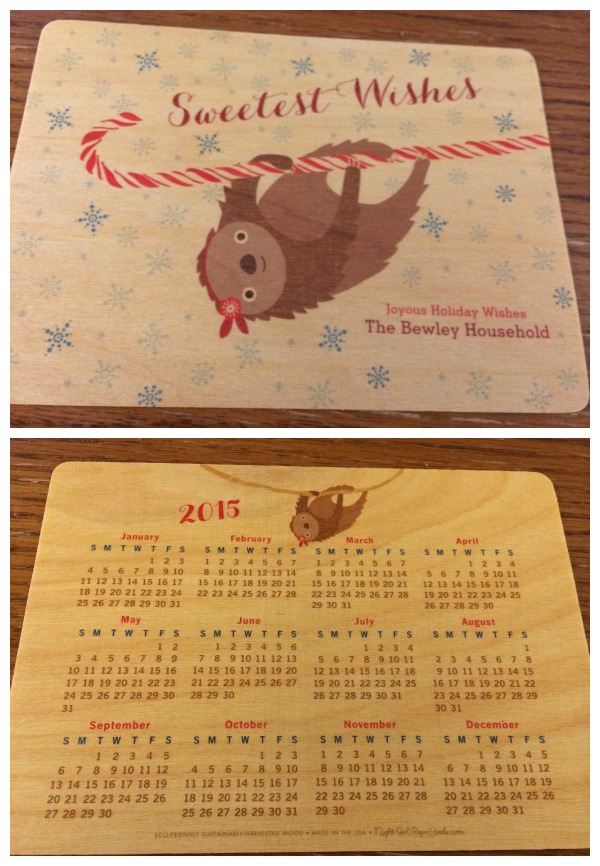 Every year we get fun, personalized Christmas cards from them and I honestly couldn't imagine getting them from anywhere else. I absolute love the quality of their cards, from their custom made cards to their uniquely designed holiday cards with folk-inspired images. To say that they aren't like the generic cards you get at Wal-Mart is an understatement – they truly are an adorable piece of art.
As well, all their cards are made using beautiful modern- and folk-inspired images created by their own professional designers. In other words, each of these designs and proofs go through a real designer, not cookie cutter designs that can't 'truly' be personalized. With Night Owl Paper Goods cards, you will always get something that is eye-catching and will make just about anyone smile during the holiday season. You can see an example of some of our previous cards below (and as the featured image in this post).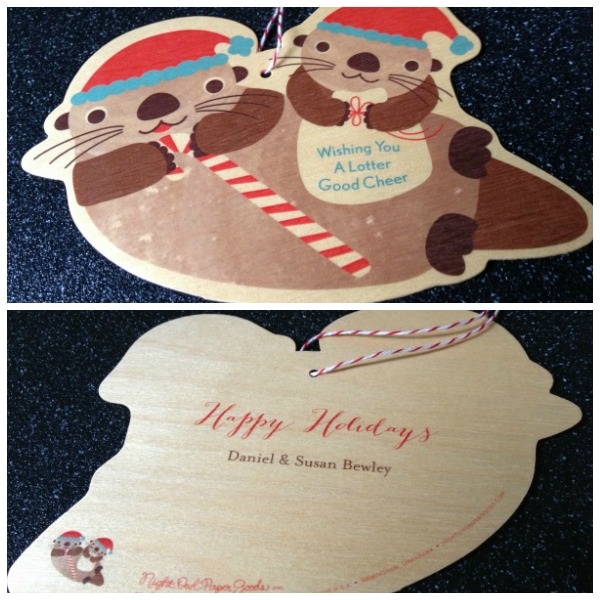 This year, we are doing something a little different and actually making our own custom, personalized cards using an image of Ivi. We are truly putting their custom cards to the test and can't wait to see the results! Luckily, you guys will see the cards yourself in early December!
Want to make some beautiful holiday cards yourself? Head over to Night Owl Paper Goods and check out their adorable personalized holiday cards. If you don't want personalized cards or want to supplement some of your cards with non-personalized cards, don't forget to check their own Christmas cards as well. Once you have seen their beautiful cards, you won't want your cards from anywhere else!
Oh! Before I forget, here is something even cooler! Night Owl Paper Goods is offering a special deal just to our readers. You can get an additional 20% anything at Night Owl Paper Good just by using the following coupon code:
BUDGETEARTH
This code can be used on personalized holiday cards, boxed holiday cards, calendars, gifts, and more! Hurry though because this code expires on December 10, 2016!
Disclosure
:
Budget Earth did not receive monetary compensation for this post. This post may contain affiliate links. All opinions on this product are my own and may differ from our readers' opinions.
Would you like to have your products featured in a giveaway event? Want to increase your social media exposure? Contact susan.l.bewley@gmail.com to see how I can help YOUR company today!