Disclosure: Budget Earth is excited to announce that we were a Mars Petcare Ambassador for BlogPaws 2015. This means that they paid for us to attend the conference since we love their brands so much! That being said, we loved their brands before the conference. This means that my opinions below are 100% honest and my own, and Mars Petcare is not responsible for said opinion.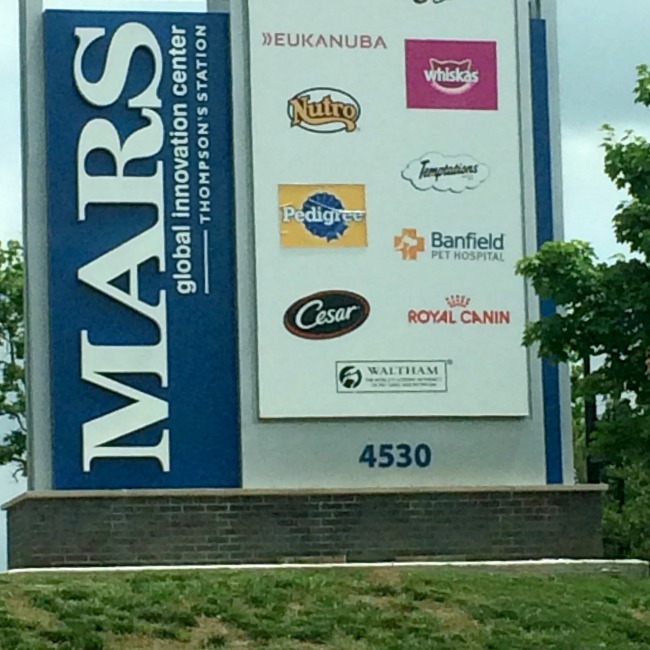 I don't know about you guys, but I love watching shows that take you behind the scenes at different businesses. Yes, I am that crazy girl who loves watching the Food Network just to see what really goes into creating and making some of my favorite foods. Of course, the same applies to Reya's own food and treats. I love when companies are transparent and allow you to see what happens behind the scenes. To say the least, I felt like a little kid when I was invited to take a tour of Mars Petcare's brand new, $110 million Global Innovation Center in Thompson's Station, Tennessee. Who wouldn't love to take a peek at how a global leader in pet care and nutrition takes care of our beloved furry friends?
Since this took place right before the BlogPaws Conference, all of us who were invited were up bright and early to take a bus from Nashville to Thompson's Station. As you can see, all of us were perky and excited to take a sneak peak at some of our favorite brands! While we were on our way, we learned a bit more about the center, which has over 140 employed associates and focuses on creating a better world for pets.  focuses mostly on creating cat and dog food that is both natural and mainstream.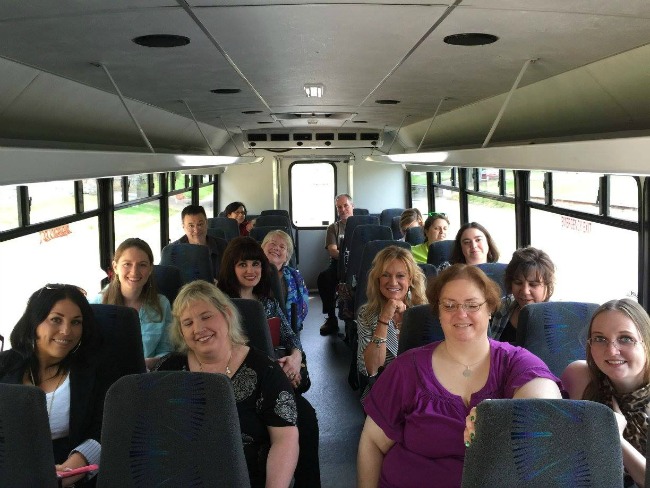 One of the things that is heavily stressed at the Global Innovation Center are the 5 principles that their company is built around. These principles include:
Quality
Responsibility
Mutuality
Efficiency
Freedom
All of these principles are used when creating all of their products during each step. For example, there are actually dogs and cats that live the Global Innovation Center. Like the humans that work there, each pet has their own badge and are actually associates that work at the center.While they obviously are valuable taste testers for the Research and Development team, their health, wellbeing, and nutrition is of prime importance. They want each animal there to thrive, so they have a schedule filled with lots of playtime, socialization with other animals and humans, and of course, lots of love.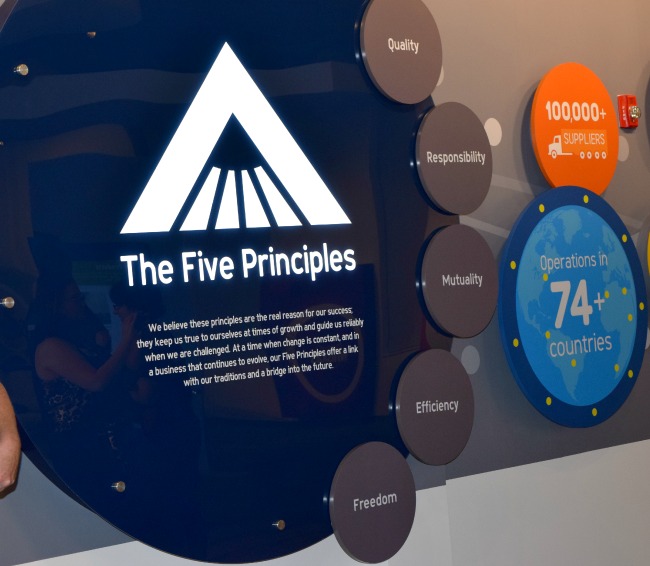 For me personally, this was a breath of fresh air since I often worry about how animals are treated. Over 80% of the dogs and cats that are there come from local shelters, while others were gifts from other Mars Petcare facilities. As well, all the dogs and cats that live there will eventually go to forever homes with people who work at Mars Petcare or eventually be adopted out to the public (right now, it is only internal since everyone LOVES these animals!) Both the dogs and cats featured in these articles are real rescue animals that live in the facility, and are quite happy to be making their online debut!
Next, we talked to Dr Tiffany Bierer, the Pet Nutritionist for Mars Petcare. She makes sure that every line of food there is as nutritious as possible for our pets. Probably my favorite foods that she talked to us about were Nutro's Farm Harvest, and Greenies. As a matter of fact, she even ate some of the Nutro Farm Harvest Food in front of us, showing us just how safe these foods are for our pets.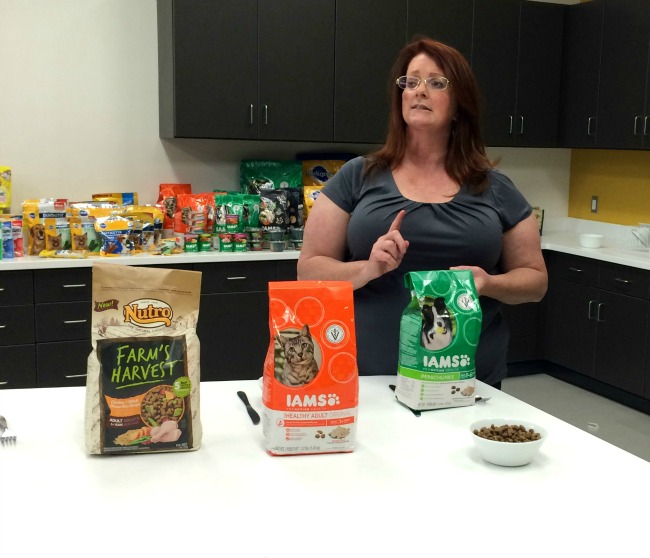 At the end of day, I walked out of the Mars Global Innovation Center feeling more confident and enthusiastic about their brands. Honesty, I can't remember the last time I heard so many bloggers excited and talking about a trip, with all of us being positive about the experience (some of us were even wishing we were some of the dogs and cats that lived there!) After the experience, I have to say I am proud to feed Reya her nightly Greenies and can't wait for her to try more Mars Petcare brands.
So, what do you think? Any questions you would like me to ask the Mars Petcare staff?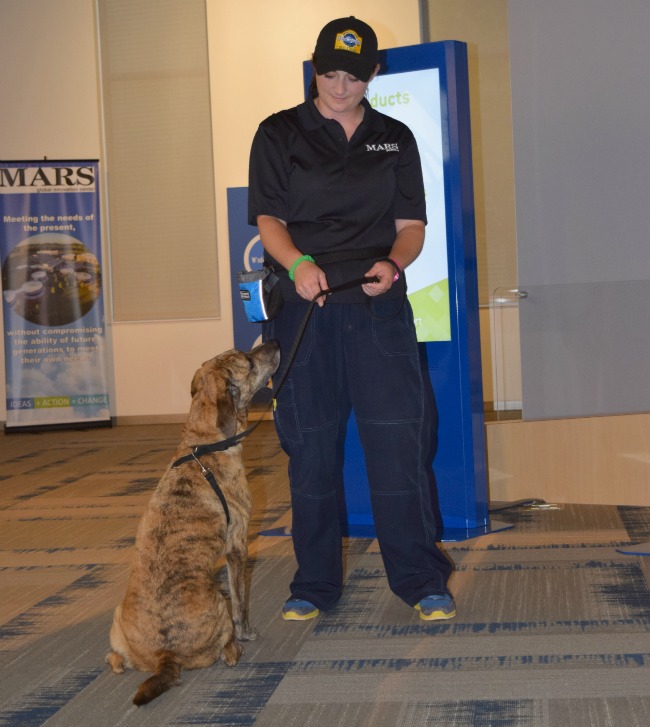 Disclosure: Budget Earth received financial compensation for this post in the form of sponsorship for the BlogPaws Pet Conference in Nashville, Tennessee.  All opinions on this product are my own honest assessment, and may differ from our readers' opinions.  
Would you like to have your products featured in a giveaway event? Want to increase your social media exposure? Contact susan.l.bewley@gmail.com to see how I can help YOUR company today!