Disclosure: I received this products for free to review. The opinions in my review are honest and my own.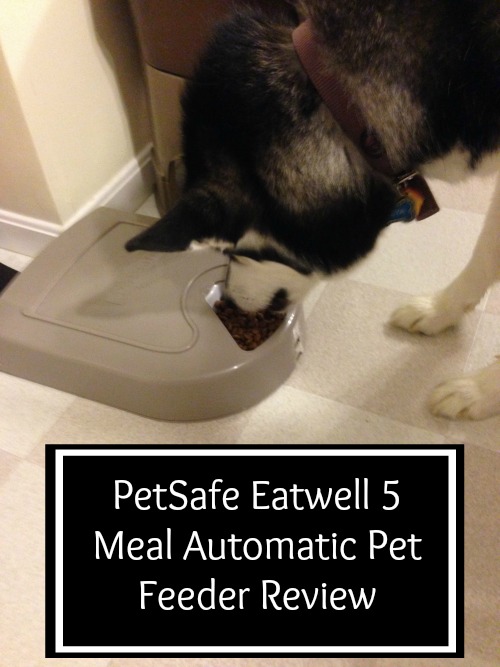 Do you have a dog that is prone to overeating? I will freely admit, Reya has a problem: she loves food. If she sees or smells it, she eats it, especially if it's a treat or even just a new flavor. Dog food, well, sometimes that is eaten a bit slower if she hadn't had a very active day. Since I want to make sure Reya stays trim and healthy, I have been wanting to divide her meals out, making her eat at least two separate meals a day with little 'snacks' in-between meals. The problem was finding a way to make it happen, especially with my husband and my busy schedule. Luckily, we found the perfect solution – the PetSafe Eatwell 5 Meal Automatic Pet Feeder.
PetSafe Eatwell 5 Meal Automatic Pet Feeder: What is It?
Have you ever been so busy you forgot to feed your pets on time? Are you worried that your dog eats too quickly or too much? If you have ever been concerned about any of these situations we think you will love the PetSafe Eatwell 5 Meal Automatic Pet Feeder. This cool feeder gives you the freedom to leave your pet at home without worrying about missing meals, snacks, or just managing how much your pet can eat in one sitting. Just fill up one of the five one-cup portion sections and set the timer for when you want your pet to eat. At the scheduled meal time, the tray will rotate to give your pet a meal right on time every day! All the tray needs is 4-D cell batteries to operate. The tray itself is made of BPA-free plastic and is dishwasher safe, allowing pet parents to rest easy. When it comes to keeping our pets happy and safe, no one does it like PetSafe.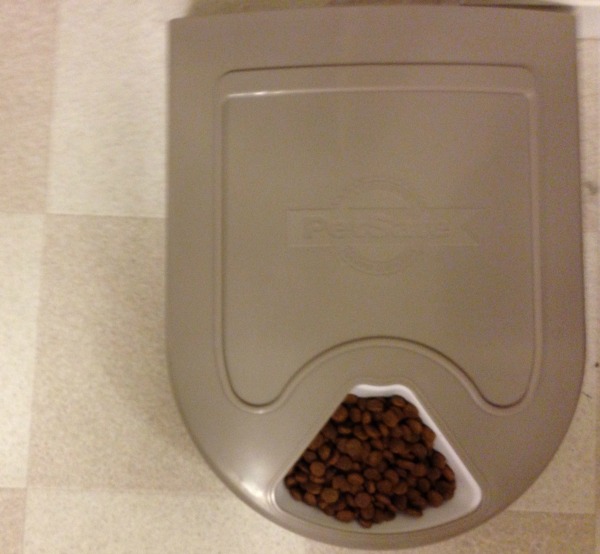 PetSafe Eatwell 5 Meal Automatic Pet Feeder: Overall
So far, we are impressed with this little unit. Having a breed that is prone to over-eating (and eating just about anything) it's nice having an option available to us that allows us to give her food throughout the day. Rather than eating everything in one go, it moves around on its own based on a timer we set, allowing Reya to have food throughout the day. While she isn't 'thrilled' about not being able to eat everything all at once, we know this is a great option to make sure our malamute doesn't become a 'lard-a-mute'. With the size of this feeder, it is perfect for dogs and cats alike, making it a great addition to any fur-friendly household!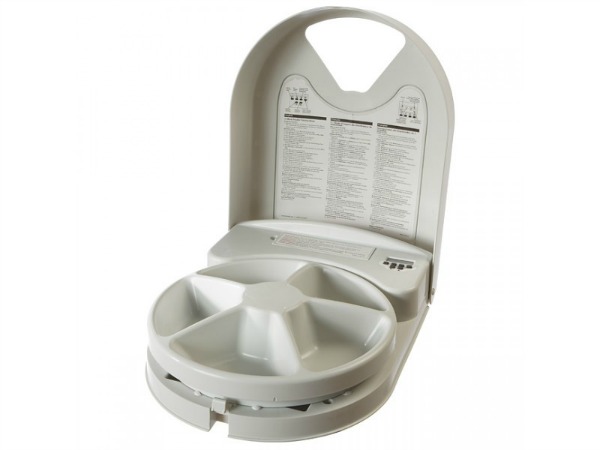 PetSafe Eatwell 5 Meal Automatic Pet Feeder: Where to Purchase
Would you like to purchase this awesome feeder for a cat or dog in your family this holiday season? You can buy the PetSafe Eatwell 5 Meal Automatic Pet Feeder on the PetSafe website or Amazon.com for only $59.95.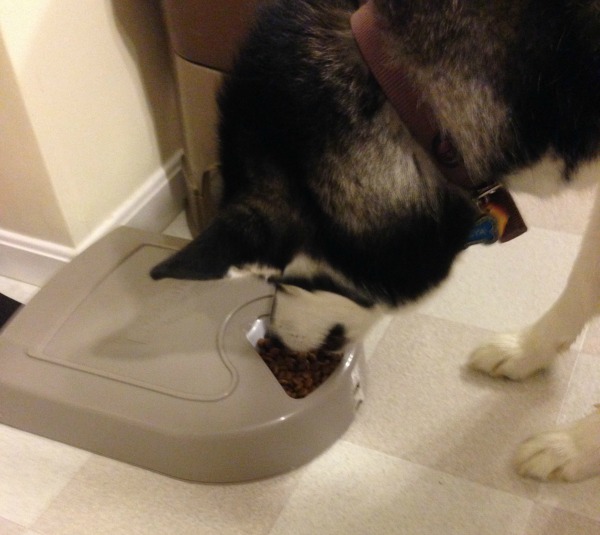 Disclosure: Budget Earth did not receive monetary compensation but did receive products for review purposes. All opinions on this product are my own and may differ from our readers' opinions.
Would you like to have your products featured in a giveaway event? Want to increase your social media exposure? Contact susan.l.bewley@gmail.com to see how I can help YOUR company today!