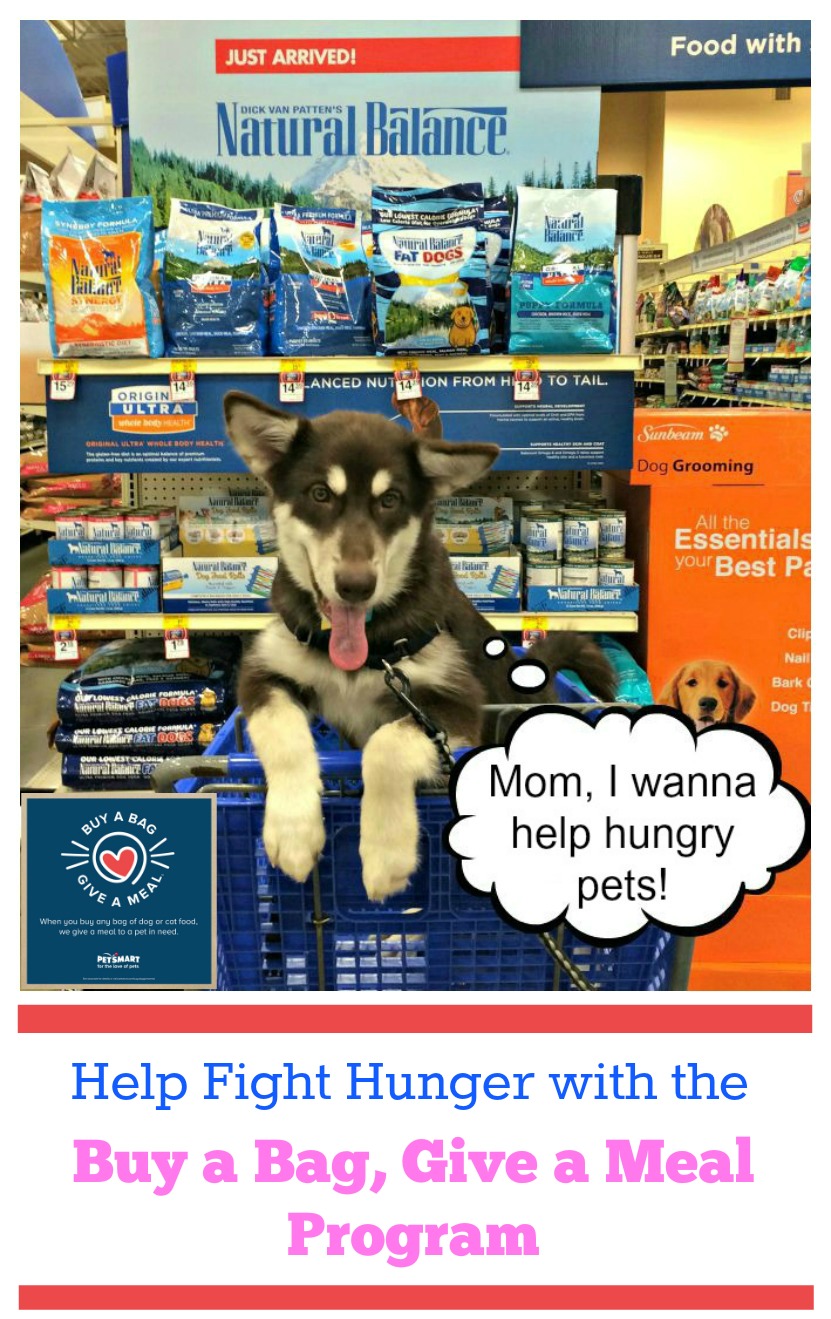 How many of you have pets that light up at meal time? In our household, meals are a big deal and usually lead to a happy little dance before snuggling with their food bowl. While they eat, it is sometimes easy to forget that not all dogs and cats are as lucky as our furry daughters. According to PetSmart Charities®, up to 7 million pets enter shelters every year in North America, with only 20% of non-profit organizations receiving food donations. As well, they found that 1 in 7 Americans depend on food banks to feed their pets, many giving up feeding themselves sometimes to make sure their pets eat. If you are anything like us, you want to do SOMETHING to help these animals in need. For this reason, we were excited when we heard about PetSmart®'s Buy a Bag, Give a Meal™ program!
As part of their 30th anniversary celebration, PetSmart is excited to be giving back to their community by helping animals in need. From March 1 through December 31st, 2017, every time someone purchases a bag of food from PetSmart.com or a PetSmart location, they will donate a meal to a pet in need. It doesn't matter what size or brand of food you purchase, as long as it is from the PetSmart website (US or Canada), or one of the 1,500 plus PetSmart locations in the United States, Canada, and Puerto Rico. It is estimated that by the end of the year, they will be donating more than 60 million meals to dogs and cats in need!
Here is what they have to say about the new PetSmart®'s Buy a Bag, Give a Meal™ program!
"At PetSmart we love pets and we believe they make us better people. To celebrate our 30 years of continued commitment to helping pets in need every day and as a trusted partner to pet parents everywhere, we want to celebrate by giving back even more," said Eran Cohen, chief customer experience officer, PetSmart. "Throughout 2017, every time pet parents purchase any bag of dog or cat food in our stores or online, they can rest assured they are also helping feed pets in need. When their pets eat, pets in need eat, too. It's that simple."
So, where is the food going to be distributed? According to the PetSmart®'s Buy a Bag, Give a Meal™ press release, PetSmart Charities will distribute the meals themselves to pet shelters, rescue organization, and food banks throughout the United States and Canada. This means that pets will get the food they need! They are just as excited as PetSmart about this wonderful program to help dogs and cats everywhere!
"We are proud to team up with PetSmart on this important philanthropic initiative in celebration of its 30 years in business," said David Haworth, DVM, Ph.D. "These food donations are key to helping animal welfare organizations free up precious resources so they can continue their life-saving work, as well as deliver pet food as an option at food banks and pantries. We look forward to seeing the impact this significant pet food donation will make to close the gap on this critical and essential need in animal welfare."
So, are you ready to help dogs and cats in need? We can't say how excited we are that every bag of food we purchase will be helping feed a dog or cat living in a shelter or rescue organization. We all know that shelters and rescues need all the help they can get, especially since the more food they have, the better the chances are they can help more pets find their forever homes! Ivi and Rylie are ready to help shelter when they help mom and dad pick out food at PetSmart!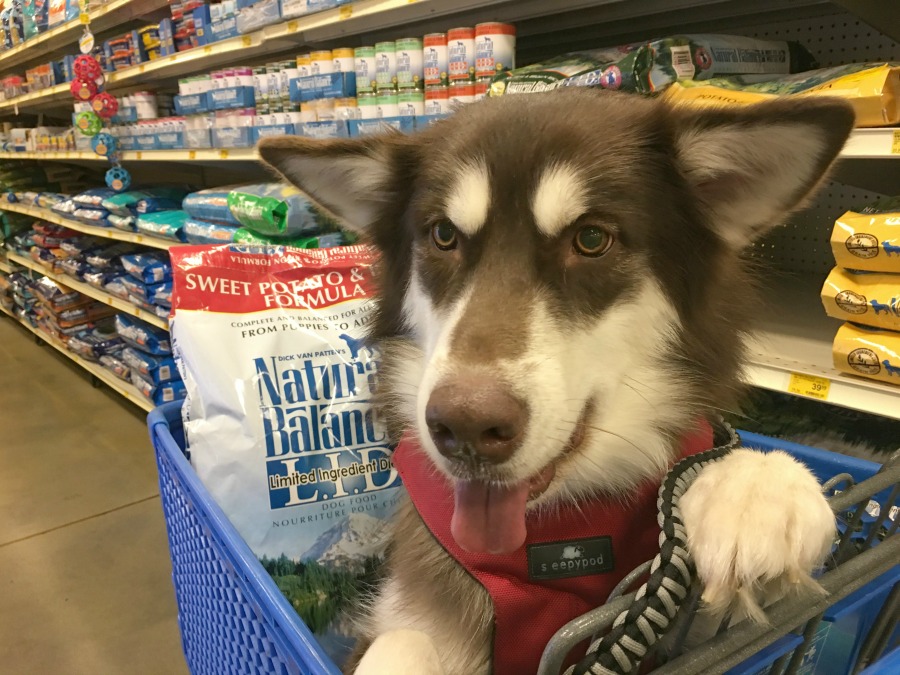 Are you ready to learn more? Make sure to check out the PetSmart's Buy a Bag, Give a Meal™ program and see how you can help dogs and cats in your community today!
Want to learn more? Check out PetSmart on social media!
Facebook | Twitter | Instagram | Youtube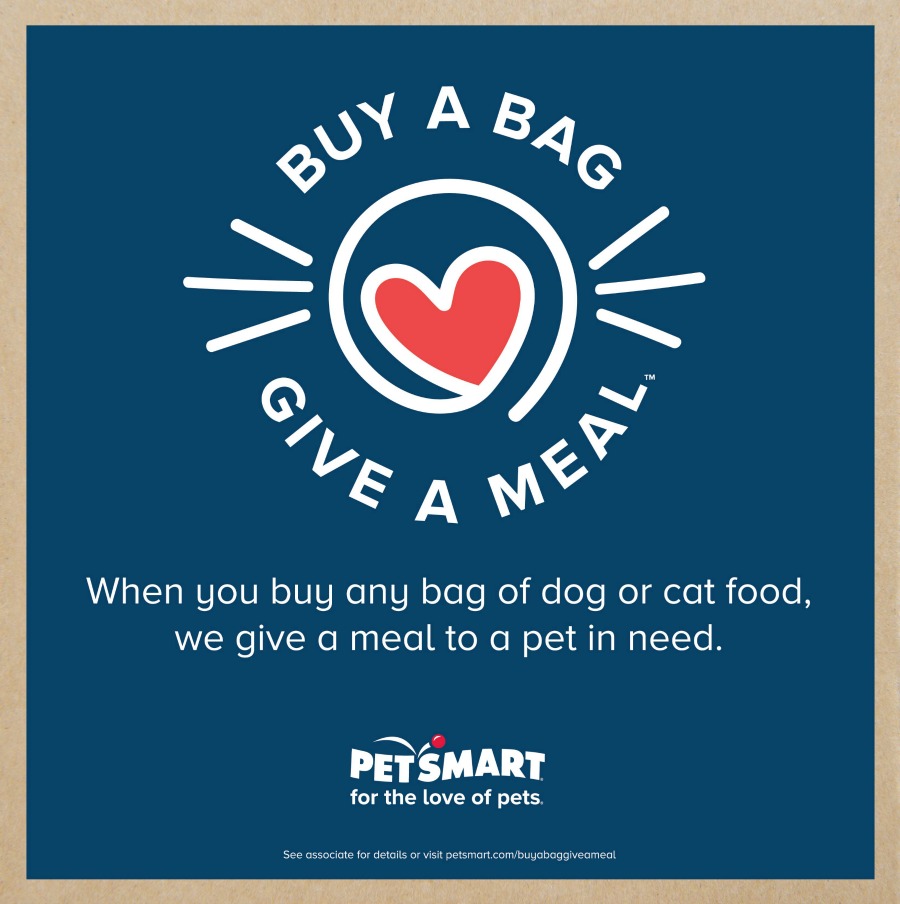 Disclosure: Budget Earth received monetary compensation for this post. All opinions on this product are my own and may differ from our readers' opinions.
Would you like to have your products featured in a giveaway event? Want to increase your social media exposure? Contact susan.l.bewley@gmail.com to see how I can help YOUR company today!