Disclosure: I received these products for free to review. The opinions in my review are honest and my own.
While I know I'm not supposed to admit this, I hate most tote bags. Don't get me wrong, I hate plastic bags as well, but most fabric totes don't stay in place, fall over, and are notorious for shifting items in the bag so much they are more likely to bruise or break items than help. I have also had some totes that I thought were truly cute fall apart in the wash, leaving me wishing I didn't bother buying them at all. As I prefer being as eco-friendly as possible, I have been trying to find better options for storing items on the go and getting groceries from the store to my kitchen. While I was doing my research, I found out about Pink Monogram's cute market baskets, which look very similar to the cute cloth baskets you see people carrying around in foreign movies (especially in Paris!). When I was asking to not only review one of these bags, but have it personalized especially for me, I was very excited and couldn't wait for it to arrive!
Pink Monogram Market Tote: What is It?
Tired of bringing plastic bags and boring tote bags with your shopping or to your local farmer's market? Make your groceries look stylish with a Pink Monogram Market Tote. These collapsible totes are the perfect size for storing items in your trunk, getting groceries, or even packing hard to fit items when you are on the go. This eco-friendly, European style basket comes in several beautiful prints and is personalized with your own initials in your choice of thread color and fonts, allowing you to have a cute basket that fits your own unique style.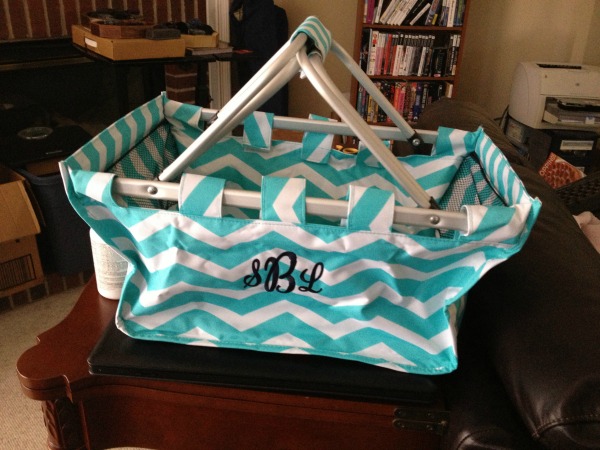 Pink Monogram Market Tote: Overall
Out of all the items I have reviewed this Christmas season, I will freely admit that my Pink Monogram Market Tote is one of my favorites. This is by far the roomiest basket I have seen yet, measuring 18″ x 11.5″ x 9″. I've been using this tote for a variety of things, ranging from groceries to carrying around role-playing miniatures and supplies (yes, I'm a DnD fan). It is really perfect for carrying around just about anything! While it may be hard to tell from the picture, the fabric itself is also extremely durable, making it not only easy to clean, but able to keep its shape. I especially love how easy it is to clean since the handles can come off with a bit of work, allowing you to just throw it in the washer and go. Even the monogram work looks stunning. It is obvious that Pink Monogram gives all their items that extra bit of care to make sre everything is perfect! Based on my own experience with Pink Monogram, I am happy to give their Market Tote an A rating and I'm looking forward to buying another of these beautiful totes!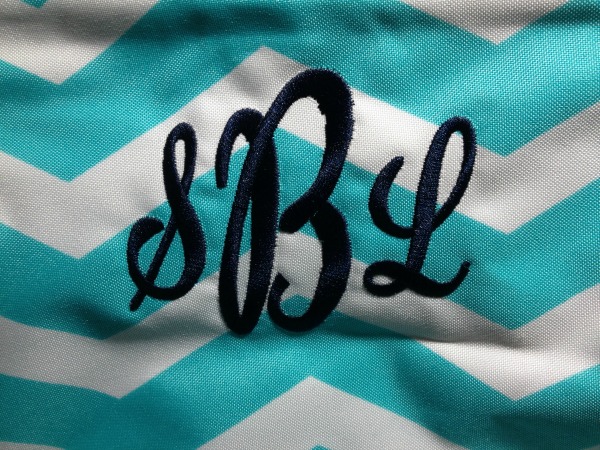 Pink Monogram Market Tote: Where to Purchase
Would you love to purchase one of these adorable market totes for yourself or someone in your family? At the time of this review, Pink Monogram had their Personalized Market Totes on sale for $35 (regular price is $45). When ordering, make sure to take into account that these totes can take up to two weeks to make.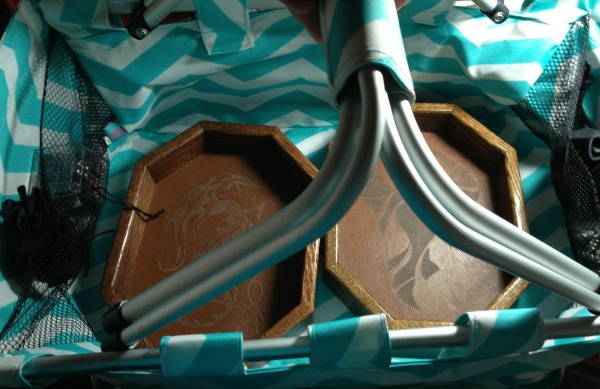 Disclosure: Budget Earth did not receive compensation but did receive products for review purposes. All opinions on this product are my own and may differ from our readers' opinions.
Would you like to have your products featured in a giveaway event? Want to increase your social media exposure this holiday season? See how Mom Powered Media can help! Contact susan.l.bewley@gmail.com to see what we can do for your company!