Disclosure: I received these products for free to review. The opinions in my review are honest and my own.
I will be the first to admit, I am a sucker for anything unique. Most of my decorating in my house doesn't match because I personally believe that each room should be unique and have its own character. This is why if you look we have a variety of fun things we have purchased on trips, as well as handmade things that caught my eye. Even our paintings and artwork have this unique (lack of) theme. The one area I have always had problems with, however, was my kitchen. My bowls and plates are just plain white (albeit square) dishes, and most of my stuff is designed more for functionality than look. With us looking at entertaining friends and family more, I knew I had to start finding some things with character for serving. While I was looking neat items I was approached by Polmedia Polish Pottery & Stoneware, who asked me to review a piece from their website. After taking a look at their selection I knew this could very well be exactly what I was hoping to find!
Polmedia Polish Pottery & Stoneware: What Is It?
Looking for beautiful pottery or stoneware? If so, we think you will love Polmedia Polish Pottery & Stoneware. They are the largest distributor of Polish pottery of the world and all of the pottery on their site is made in Poland (not China!). As well, their 12,000 sq foot warehouse is located in Seguin Texas, where they have over 50,000 different combinations of shapes and pattern of pottery and dishes. With their large selection and hassle-free customer service you can find exactly what you want at an amazing price! Once you see their pottery you won't want anything else!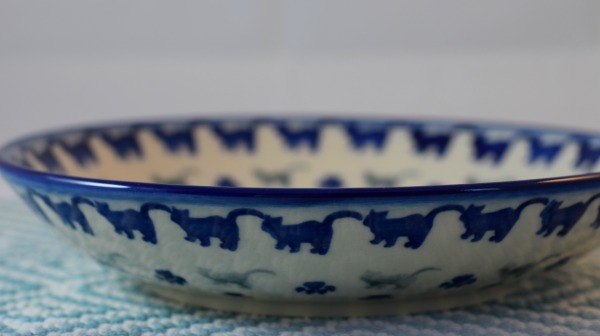 Polmedia Polish Pottery & Stoneware: Overall
I will be honest, for my review I had a very hard time picking out a piece of pottery I wanted to review. It took my husband and I over an hour to decide what we wanted to try. In the end, I ended up choosing the most adorable pasta bowl with hand painted cats and paws. I actually loved the design so much that even before the review, I bought a casserole dish and serving tray. After spending my own money, I knew I was invested and nervous that the dishes wouldn't look as beautiful as they did in the pictures. Once they arrived, however, I was truly blown away. My pasta dish and other pieces I purchased in the collection were absolutely beautiful! As you can see from my own pictures the dish itself is very well made and probably one of the cutest things I have in my kitchen. Based on my own experience, I am happy to give Polmedia Polish Pottery & Stoneware an A+ rating.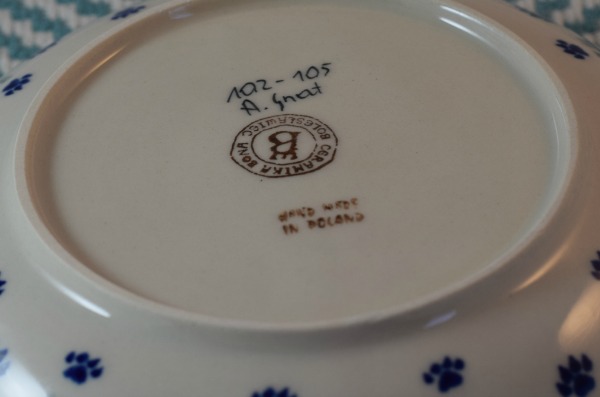 Polmedia Polish Pottery & Stoneware: Where to Purchase
Would you like to purchase some of this beautiful pottery for yourself? I am happy to say that I think you will love Polmedia Polish Pottery & Stoneware selection of pottery just as much as me. Just expect to be purchasing quite a few pieces, if you are anything like me and love unique stuff. After you have seen this beautiful pottery you won't want to look anywhere else!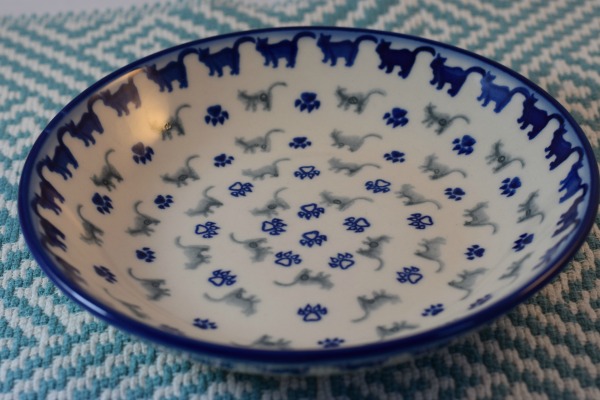 Disclosure: Budget Earth did not receive monetary compensation but did receive products for review purposes. All opinions on this product are my own and may differ from our readers' opinions.
Would you like to have your products featured in a giveaway event? Want to increase your social media exposure? Contact susan.l.bewley@gmail.com to see how I can help YOUR company today!