Disclosure: I received this product for free to review. The opinions in my review are honest and my own.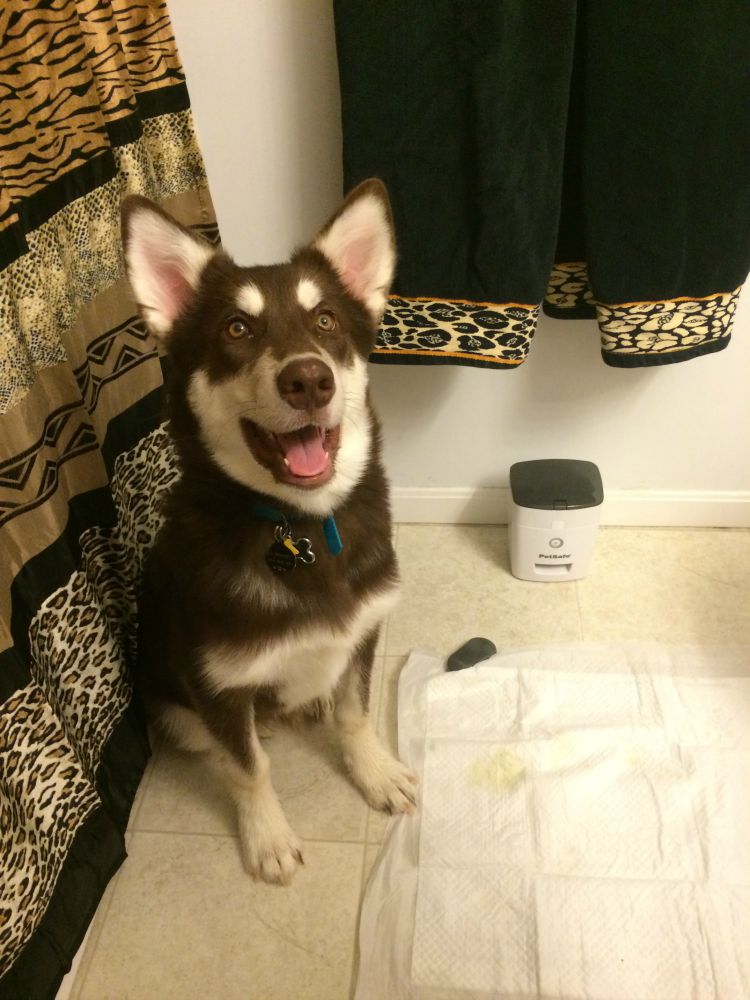 Are you trying to potty train a puppy? Potty training Reya, I have to admit, was a long, painful road. While training Ivi has been much better, she does have room for improvement, especially since sometimes she has problems making it outdoors or to her approved potty place indoors. Now that she has a bit more control over her bladder, and over some tummy issues she has been having, we decided it's time to try getting the potty situation under control.  Even better, she seems mentally ready and doesn't really like when has accidents (she runs and hides if she has an accident). As we were getting ready to buy items for potty training, we were approached by PetSafe, who asked her to try their innovative potty training system – the Train n Praise Potty Training System.
PetSafe Train n Praise Potty Training System: What is It?
Looking for a fun and rewarding way to paper train your dog through positive reinforcement? If so, we think you will love the PetSafe Train 'n Praise Potty Training System. This fun kit pairs an absorbent pee pad with a treat dispenser for easy house training and obedience lessons.  This convenient and consistent potty training tool uses treats to encourage good behavior in your dog and encouraging them to use potty pads while you are away. It works through a special replaceable pee pad, which has moisture sensors built internally into the pad. When these sensors get wet, it wirelessly sends a signal to the treat dispenser, which rewards your dog with their preferred treats or kibble. As well, pee stays in the leak-proof bottom layer of the pad, making sure the mess stays where it belongs and not on your floor.  This system works very well for teaching puppies and non-house broken adult dogs, who are learning bladder control.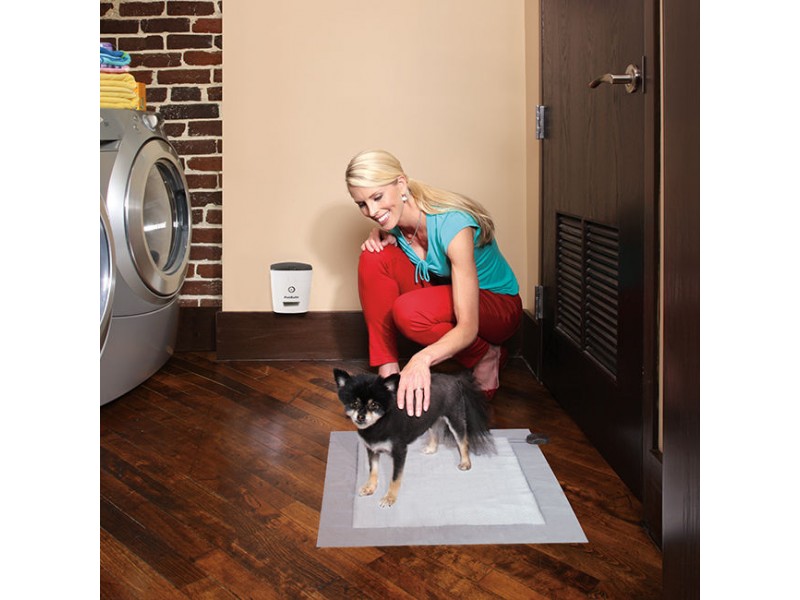 Best of all, even once your pup is fully  trained, the treat dispenser can be reused with its remote to help teach your dog new commands and better behavior. Who knew training could be so easy?  To more for yourself, check out the video below on this awesome system!
PetSafe Train n Praise Potty Training System: Overall
Okay, I have to admit, this is one very cool system! While we are still in the early stages of training, Ivi has so far responded very well to the training and seems intrigued with something that dispenses treats! With how treat motivated our Ivi bitty puppy is, we can't say we are too surprised. Even though we likely have a bit before she is fully trained, I won't be surprised if we have a fully paper trained puppy in two weeks to a month. Our smart little girl loves the system and can't wait for training time now, even if it means she has to pee on the strange pad! Honestly, I think this may be the best invention for dog owners everywhere since it makes paper training so much easier for food motivated dogs. Based on our own experience, we are happy to give the PetSafe Train n Praise Potty Training System an A rating and highly recommend it to all of our readers!
PetSafe Train n Praise Potty Training System: Where to Purchase
Want to purchase this awesome system for yourself? You can buy the PetSafe Train n Praise Potty Training System on the PetSafe website for only $134.99, or if you dog is already potty trained, you can buy the treat dispenser alone for only $79.95.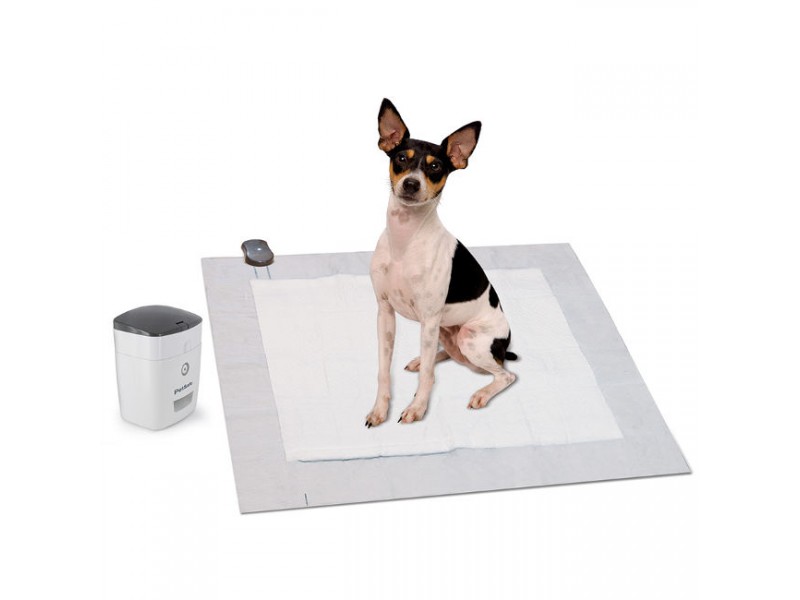 Want to help? Follow PetSafe on the following Social Media Channels!
Facebook | Twitter | Instagram | Pinterest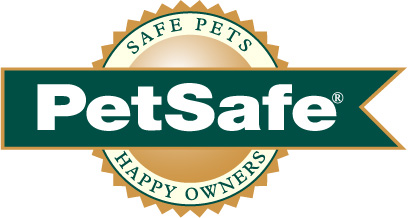 Disclosure: Budget Earth did not receive monetary compensation for this review, but did receive products for review purposes.  All opinions on this product are my own honest assessment, and may differ from our readers' opinions. 
Would you like to have your products featured in a giveaway event? Want to increase your social media exposure? Contact susan.l.bewley@gmail.com to see how I can help YOUR company today!