Disclosure: I received these products for free to review. The opinions in my review are honest and my own.
While I may not want to admit it, I have a major problem with stress. I am habitually biting off more than I can chew and it usually ends with me being overwhelmed. As part of my new year's health resolutions, I am trying to not only lose weight, but manage my stress. One of the ways I plan on doing this is adding more aromatherapy to my life. While looking at different products, I was approached by Puritan's Pride, a well known supplement and aromatherapy company. When I found out they wanted me to try some of their products, I was truly excited and couldn't wait for my review box to arrive!
Puritan's Pride Aromatherapy Products: Who Are They
For over 40 years, Puritan's Pride has been making high quality nutritional supplement and aromatherapy products. Based out of Long Island, NY, they are proud to have their own facility in the US where many of their products are made in the United States. As well, they use the best quality products from all over the world, which are hand selected, allowing them to make high quality products and keep their prices low by cutting out many middle-man costs. As well, they try being as environmentally conscious as possible, using recycled boxes and combining orders to try keeping their carbon footprint to a minimum. With their high quality products, you know you are getting the best with Puritan's Pride!

Puritan's Pride Aromatherapy Products: Essence
I will freely admit, I have a large collection of essences for soap making and for therapy. To me, aromatherapy is a great way to relax and does a great job at relieving headaches. Best of all, it is the best natural perfume. As someone who uses essences, I have to say I especially love the fact that their essences are 100% pure. While some people claim you can't tell the difference, I have found that imitation essences don't work as well for aromatherapy, and just don't have the same effect on my headaches. Out of the 3 essences I received for the review in my Puritan's Pride aromatherapy products box (peppermint, lavender, and eucalyptus), I have been using the peppermint the most since it truly helps put you in the Christmas spirit!
Along with the 3 pure essences, I was also sent a bottle of Wonder Oil in my box of Puritan's Pride aromatherapy products. This was a fairly new product from me. While I have yet to try it as a hot oil treatment, I have found that it is a great cuticle oil! Best of all, it has the most wonderful citrus scent. When you open the bottle, you can immediately sell the lemons and grapefruit. I am personally looking forward to try this as a bath oil next!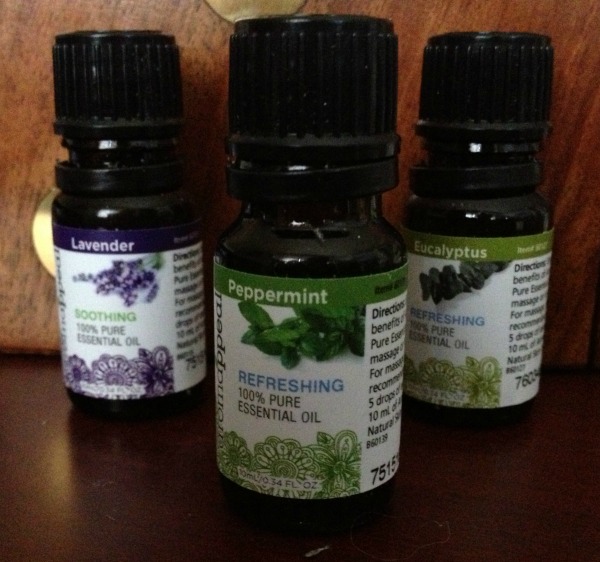 Puritan's Pride Aromatherapy Products: Wall Plugin
Out of all the Puritan's Pride aromatherapy products I received, the plugin ScentBall has to be my favorite. As someone who has purchased various diffusers and plugin products over the years, it was refreshing having something that was not only naturally scented, but uniquely designed as well. For this product, all you have to do is put 5 – 10 drops of essence on one of the provided pieces of paper, put it in the plugin, and your entire room smells amazing! Currently, my entire basement office smells like peppermint, allowing me to truly relax and unwind all day long, despite a busy schedule!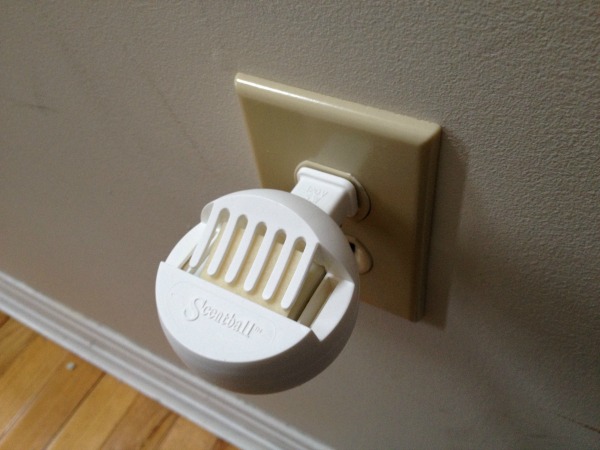 Puritan's Pride Aromatherapy Products: Overall
As someone who loves aromatherapy, I have to say that I love my Puritan's Pride aromatherapy products. These high quality products are exactly what a busy girl like me needs during the busiest time of year, and its great knowing that I can make my house smell amazing without using synthetic chemicals. Based on my own experience with Puritan's Pride, I am happy to give their aromatherapy products an A rating!
Puritan's Pride Aromatherapy Products: Where to Purchase
Would you love to purchase some of these amazing essences? You can purchase all of these amazing Puritan's Pride Aromatherapy Products on the Puritan's Pride website. At the time of this review, they also had all of their aromatherapy buy 1 get 1 free, allowing you to get the most for your money! Once you have tried these amazing aromatherapy products, you will see why so many women love Puritan's Pride!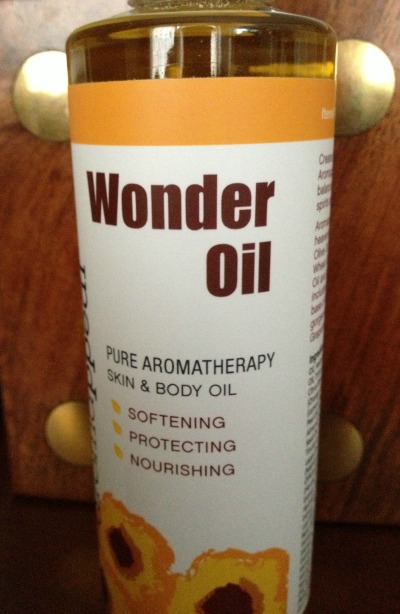 Disclosure: Budget Earth did not receive compensation but did receive products for review purposes. All opinions on this product are my own and may differ from our readers' opinions.
Would you like to have your products featured in a giveaway event? Want to increase your social media exposure this holiday season? See how Mom Powered Media can help! Contact susan.l.bewley@gmail.com to see what we can do for your company!