Disclosure: I received these products for free to review. The opinions in my review are honest and my own.
As much as we hate to admit it, us ladies are sometimes bad about treating ourselves. Not only are we bad about treating ourselves, but we sometimes put our own health on hold to take care of our children and family. I am bad about this myself – I am always putting things that need doing before me, and sometimes don't even realize it until I'm hurting or too exhausted to go any further. For this reason I depend on companies that can help me better take care of myself with my busy lifestyle. One of my absolute favorites is Puritan's Pride – one of my favorite retailers who sell all natural products and supplements. Knowing that many of you struggle with getting in your needed vitamins too, I thought I would share with you some of my favorite products for women from Puritan's Pride. Many of these products are perfect for busy ladies like us!
Puritan Pride: Who Are They
For over 40 years, Puritan's Pride has been making top quality nutritional supplements at the best value possible. Unlike some other companies, they have remained true to their original commitment of creating high quality supplements for their customers and are proud to have millions of loyal customers throughout the United States. Most of their vitamin, mineral, herbal, and nutritional supplements are made in their state of the art facilities in the United States, guaranteeing full control of their products so that each one meets their high quality standards. With quality ingredients and amazing products, it's not surprising that everyone loves and trusts Puritan's Pride!

Puritan Pride: Ultra Woman Daily Multi Timed Release
Looking for a multivitamin that is made especially for women, and designed to help them absorb as much of the product as possible? If so, we think you will appreciate Puritan Pride's Ultra Woman Daily Multi Timed Release Vitamin. This multivitamin is designed to meet the needs of every woman, with key ingredients that women need including Calcium, Iron, Folic Acid and B-6. By taking two capsules a day, you can help your body become healthier and stronger, especially if it is accompanied by a healthy diet and exercise. Personally, I love these vitamins since the pills aren't too big and they don't leave a terrible aftertaste in your mouth. I enjoy the Ultra Woman Daily Multi Timed Release Vitamin so much that it has become part of my normal routine and I enjoy how amazing I feel since starting these vitamins! Based on my own experience with these vitamins, I am happy to give this daily vitamin an A rating!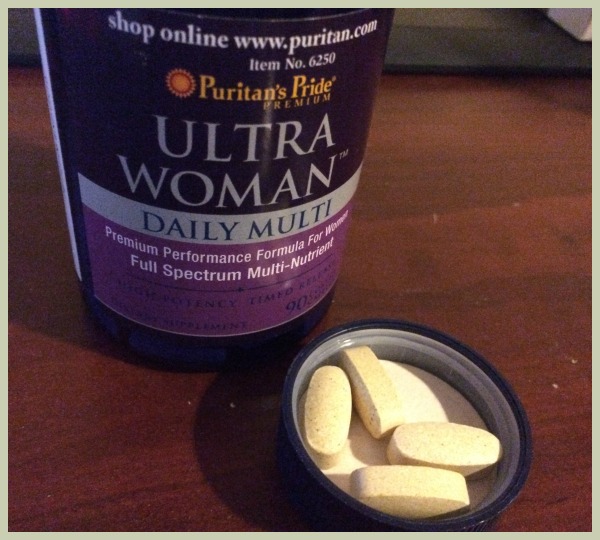 Puritan Pride: Raspberry Ketones 100 MG
If you watch Dr. Oz, you have probably been hearing quite a bit about Raspberry ketones (the primary aroma compound in red raspberries).  This supplement has been shown in some studies to help with weight loss, building lean muscles, and improve hair growth. Puritan Pride's Raspberry Ketones supplement is highly concentrated and only a fraction of the cost of similar supplements on the market. This is one of those supplements I really enjoy since it leaves the most wonderful raspberry taste in your mouth. While I can't say my weight loss is strongly benefitting from this supplement, I do think it has helped with my energy levels. Based on my own experience with this supplement, I am happy to give Puritan Pride's Raspberry Ketones supplement an A rating.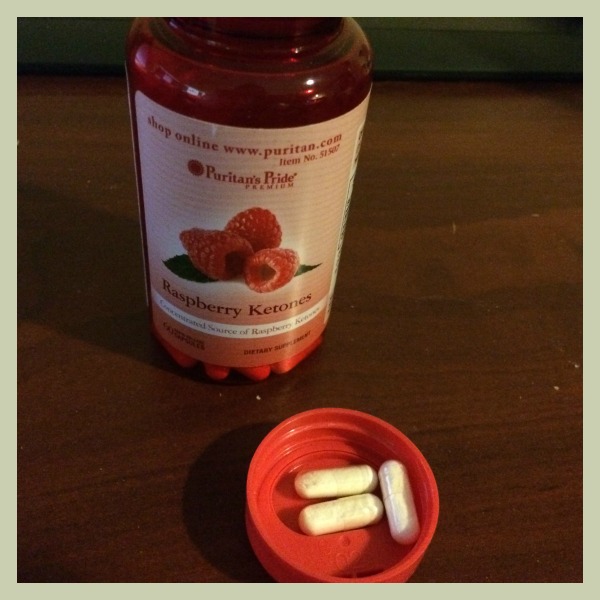 Puritan Pride: Hedgerow & Kent Organic Green Tea
As someone who loves green tea, I was very impressed with the Hedgerow & Kent Organic Green Tea. This tea has a very pure, great taste which is something you only find with quality green teas. I personally steep mine a bit longer than instructed and find that it isn't even bitter, something that is rare with many green teas on the market. This well balanced, high quality green tea is grown in gardens in China and India, and has a fantastic flavor. If you are looking for a quality green tea, I highly recommend this and give it an A rating!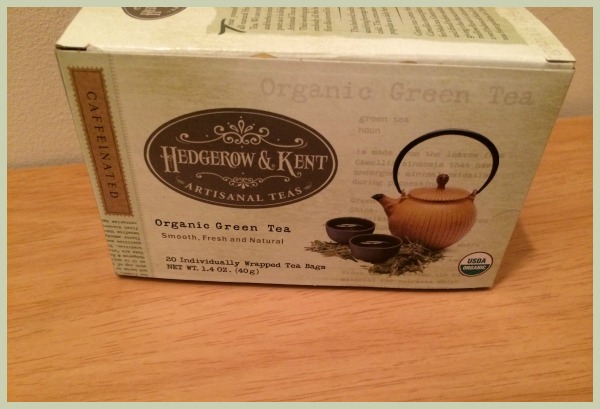 Puritan Pride: Hair, Skin & Nail Formula
Out of all the Puritan Pride products I have tried, the Hair, Skin, and Nail Formula have to be my favorite. This supplement is specially designed to keep your nails, hair, and skin looking amazing. After a month of taking this supplement, my nails and hair looked absolutely amazing! For the first time in my life I actually have nice looking nails, which is amazing to me. Best of all, the pills are very small and tasteless, making them easy to take with your daily multivitamin. Based on my own experience with this supplement, I am happy to give Puritan Pride's Hair, Skin, and Nail formula an A+ rating!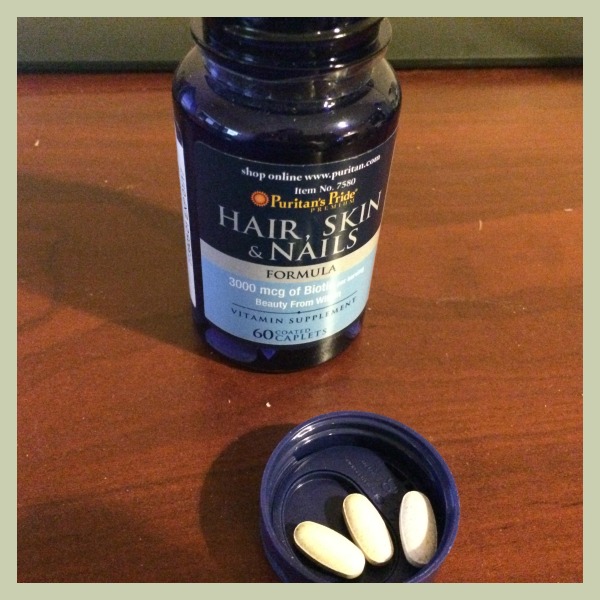 Puritan Pride: Retinol Cream
Looking for an awesome cream to make your skin look and feel amazing? If so, we think you will love Puritan Pride's Retinol Cream. This cream supplement is rich in vitamin A and provides extra moisture to skin for better protection to keep it softer, smoother, and looking younger! So far, I am happy to give this supplement an A rating and consider it a great moisturizer for every woman!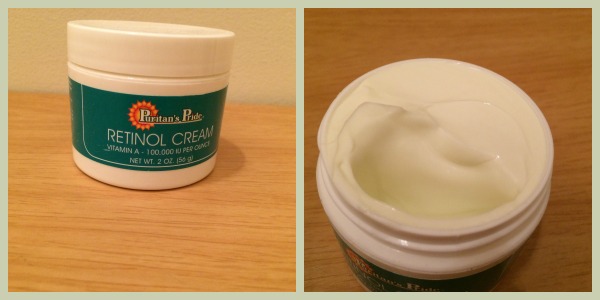 Puritan Pride: Chocolate Crunch Balance Bars
For every woman there is one food that can quickly kill any diet – chocolate. Luckily, Puritan Pride has the answer to our cravings – the Dark Chocolate Crunch Bars from Balance Bars. These delicious dark chocolate bars are a mix between a cookie and a healthy candy bar – making it the perfect choice for any woman! These bars are not only gluten free but extremely nutritious; high in protein and fiber. Right now I'm using these bars as a rewarding treat when I'm in the mood for a snack. After having these bars for a few weeks I am happy to give the Dark Chocolate Crunch Bars from Balance Bars an A rating!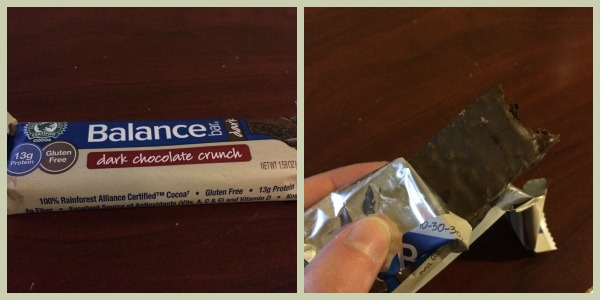 Puritan Pride: Where to Purchase
Would you love to try some of these amazing products for yourself? You can purchase all of these amazing supplements and more on the Puritan's Pride website. You can also use the discount code, ILUVMOM to get an additional 10% off your order.
Puritan Pride: Giveaway
Want to spoil yourself this Mother's Day? We are excited to be working with Puritan's Pride on this awesome giveaway! One of our lucky readers will win a prize pack from Puritan's Pride featuring all the products from this review! To learn more, make sure to read all the rules below and then enter through the Rafflecopter!
Puritan Pride's Mother's Day Sweepstakes
One lucky reader will win a Puritan Prize Pack ($72 value), including Puritan's Pride Ultra Woman Daily Multi Timed Release Multivitamin, Puritan's Pride Raspberry Kerotones 100 mg, Hedgerow & Kent Organic Green Tea, Puritan's Pride Hair, Skin, & Nail Formula Supplement, & Balance bars Dark Chocolate Crunch Bars.
Open to US Only.
Winners will be chosen at random through Rafflecopter via Random.org.
Sweepstakes ends April 30th at 11:59pm ET.
Winner will be notified via email.
Winner will have 48 hours to respond before a new winner is chosen.
Budget Earth is not responsible for prize fulfillment.
Must be 18 years or older to enter Rafflecopter.
Only one entrant per household.
Void where prohibited.
Entering the Rafflecopter means you agree to terms above.
Good Luck!
Disclosure: Budget Earth did not receive compensation but did receive products for review purposes via Puritan's Pride. All opinions on this product are my own and may differ from our readers' opinions. Facebook, Twitter, & Pinterest are in no way associated with this sweepstakes. Prize fulfillment will be handled by sponsor.
Would you like to have your products featured in a giveaway event? Want to increase your social media exposure? See how Mom Powered Media can help! Contact susan.l.bewley@gmail.com to see what we can do for your company!