While I hate to admit it, I spend way too much time sitting each day. Don't get me wrong, I love my day job as a writer, but it does do a number on my back if I decide to work upstairs on the couch, or in a chair that doesn't properly support my back. Since I spend so much time sitting, I knew I had to do two things to properly take care of my back – lose weight, and find something to properly to support my back while I'm on my laptop. While I have been adding exercise to my routine, I was struggling to find the perfect back support that actually worked for me. Eventually, I found something that caught my interest – the Qi Orthopedic Pillow. Wanting to learn more about the QiPillow, I reached out to the company, who was happy to send me a complimentary pillow for review.
QiPillow: What Is It
From first glance, the QiPillow seems just like any other pillow. What makes it unique is the pillow's air-controlled orthopedic core. By blowing air into the pillow (or using an air pump like I did), you can inflate or deflate the actual pillow itself to adjust the pillow to your own needs. This can help prevent muscle fatigue in your back, or in other words, prevent back pain for anyone who sits in a chair long periods of time. With the air unit, it is also very easy to store, allowing you to keep it in the back of the car, or in a drawer in your office!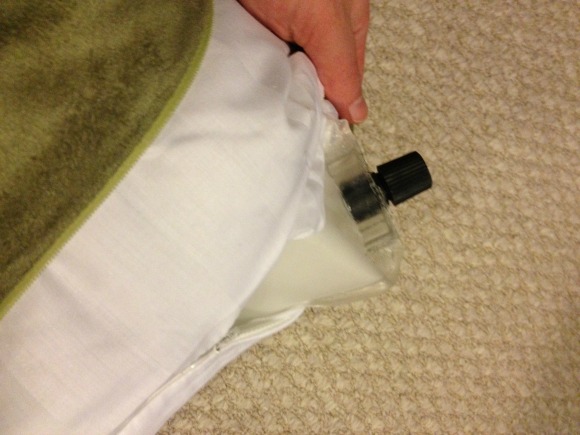 QiPillow: Comfort
Having slept on an air mattress and used air pillow before, I felt I had a good idea of what to expect from this pillow. I must admit though, it surprised me. Part of what makes this pillow so comfortable, at least in my opinion, is the extra lining inside the cover of the pillow. This creates an extra padding layer between the air unit and the actual green cover itself. Since the pressure in the pillow is controlled completely through air, you deflate or inflate the QiPillow to your comfort, making it usable by just about everyone!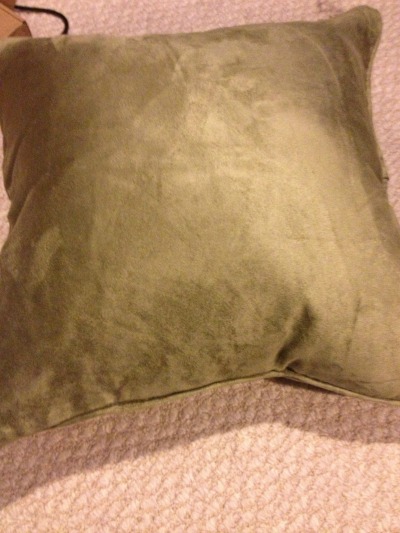 QiPillow: Overall
So far, I have had no complaints with the QiPillow. This pillow is easy to use and actually feels quite comfortable on the small of my back. Now, this may not be the most comfortable pillow for sleeping, but this pillow is designed for helping with posture and back pain, not solving all your sleep problems. Since it is so easy to adjust, I can see this being useful when watching a movie, in the office, or during a long drive. Based on my own experience, I am happy to give the QiPillow an A- rating. This only reason I can't give it an A rating is I"m not thrilled with the microfiber fabric. I would much prefer something that is 100% cotton or a similar natural fiber.
QiPillow: Where to Buy
Want to try the QiPillow out for yourself? You can currently purchase this orthopedic pillow on QVC or on Amazon.com. At the time of this review, QVC is running a special on this pillow for $25.88 + $6.88 shipping and handling. Currently, the only choices in colors are camel and sage (the color featured in this review).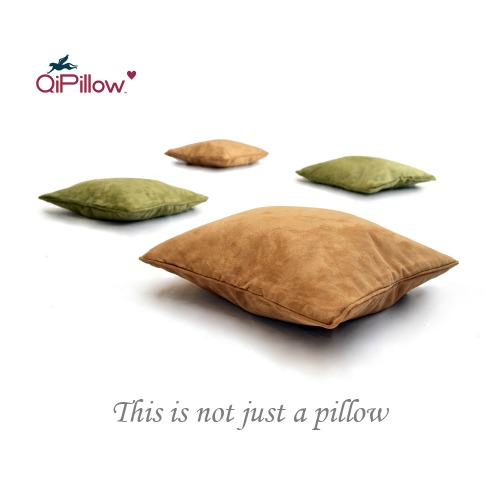 Disclosure: Budget Earth did not receive compensation for this review but did receive free product for review purposes via Tomoson.com. Only admins see this.">nofollow. All opinions on this product are my own and may differ from our readers' opinions.
Would you like to have your products featured in a giveaway event? Want to increase your social media exposure before the holiday season? See how we can help! Contact susan.l.bewley@gmail.com to see what we can do for your company!