If there is one thing I love as much as my tea, it's coffee. To me, nothing is better than starting off the day with a great cup of coffee. As a matter of fact, nothing sours my day more than not having my morning cup of coffee. For this reason, my husband and I take our coffee very seriously, buying some of the best tasting coffee we can find. While I love getting my coffee at Trader Joe's, I always love finding new coffee companies that not only use eco-friendly practices, but have great tasting coffee. Recently, I discovered one of these companies – the Rogers Family Company – when they reached out to me to review their coffee. Eager to try high quality, eco-friendly coffee, I happily agreed to try out some of their most popular coffee!
Rogers Family Company: Who are They
What makes the Rogers Family Company from every other coffee company? For one, they are a social and environmentally responsible company that cares just as much about the world as they do their coffee. For the past 34 years, they have been working with small family farms in Mexico, Panama, and Rwanda who grow organic coffee beans using a shade farming method. What this means is that they grow the coffee under tree canopies among other native trees and plants. While it produces a smaller yield compared to full sun coffee, this coffee is of higher quality, and doesn't require clearing forests. Once the best coffee beans are harvested, they use a special roasting system to roast the coffee and then quickly seal the coffee to guarantee it stays as fresh as possible. In all, this means that everyone is happy, starting with the farmers and ending with the coffee drinker who gets a yummy pot of coffee every time!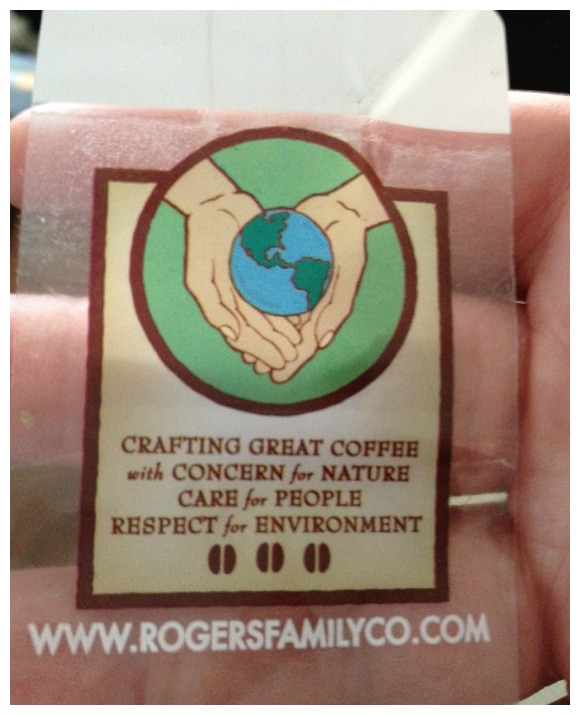 Rogers Family Company: Quality
I'll admit, I was anxiously waiting for my coffee to arrive. When I got my San Francisco Bay coffee from Rogers Family, I noticed that it was a full bean coffee. As an avid coffee drinker, I prefer grinding my own coffee. This gives me more control of the flavor of the coffee and stays fresher longer. One of the first things you notice when you open the coffee is the freshness and smell of the beans themselves. Before I even opened the coffee I could barely smell it through the air hole in the package. When I completely opened, I was greeted by the most amazing smell. This continued through the whole coffee making process. I have to say, the freshness and quality of these beans left me craving even more coffee once it was made. Best of all, my entire house smelled like coffee, something you only get with high quality coffee.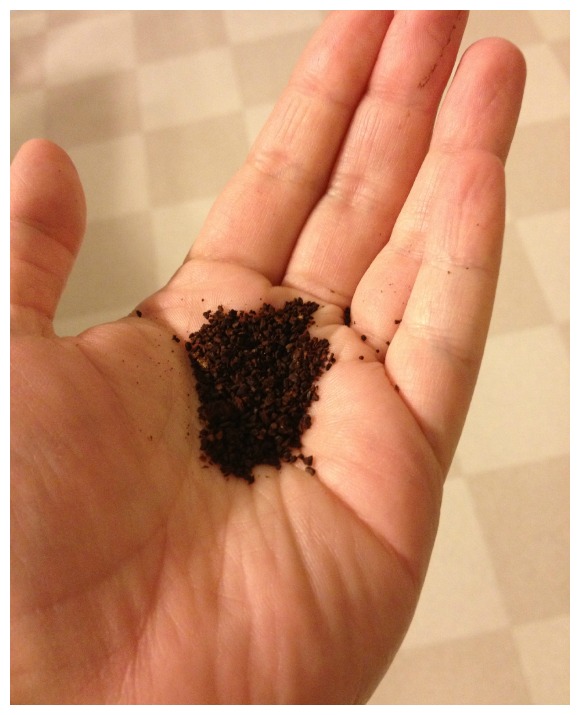 Rogers Family Company: Flavor
Want to know the best part of Roger's Family Coffee? The flavor! For the review, I was able to review San Francisco Bay Breakfast Blend Coffee, San Francisco Bay Hawaiian Blend Coffee, San Francisco Bay Hazelnut Coffee, and the San Francisco Bay French Vanilla Coffee. All of these coffees had the most amazing flavor. As a matter of fact, my husband and I both agree that the French Vanilla coffee is the best vanilla we have ever tasted! It has a nice, vanilla taste that reminds me of vanilla straight from the vanilla bean. The hazelnut was just as good, having a nice, nutty taste without being overpowering. For normal, everyday coffees, I'm not sure if I can pick I like the Hawaiian or Breakfast Blend better. Both had a bold, strong flavor that is perfect for coffee drinkers who love rich, dark coffee.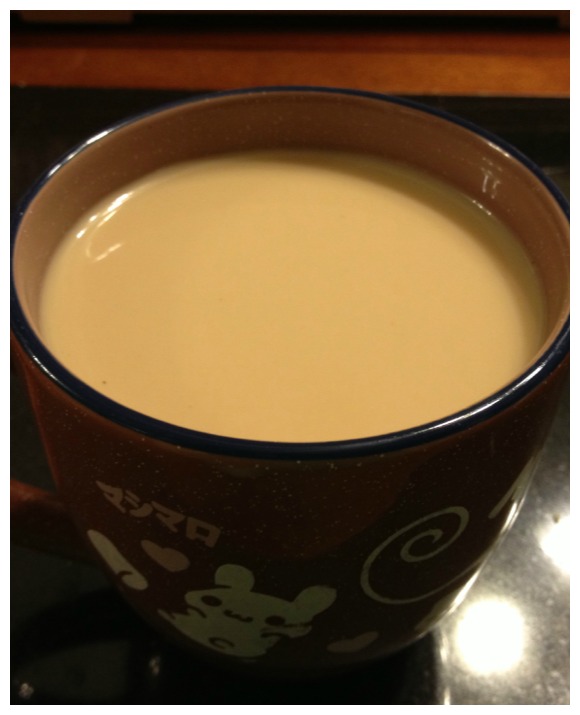 Rogers Family Company: Overall
I will honestly say, this is some of the best coffee I have ever tasted. Before this, I had tried most of the well known coffee, including Trader Joes, Gevallia's subscription service, and some other smaller companies. It is hands down the best coffee I have ever tasted. Right now, my husband and I are trying to decide what other coffees we want to buy and try from their selection, since they are offering 20% off for Father's Day. If you are someone who loves high quality coffee, this is truly some of the best, allowing me to easily give it an A+ rating. If you would like to try some of this coffe for yourself, make sure to go to The Rogers Family Gourmet Coffee & Tea Market.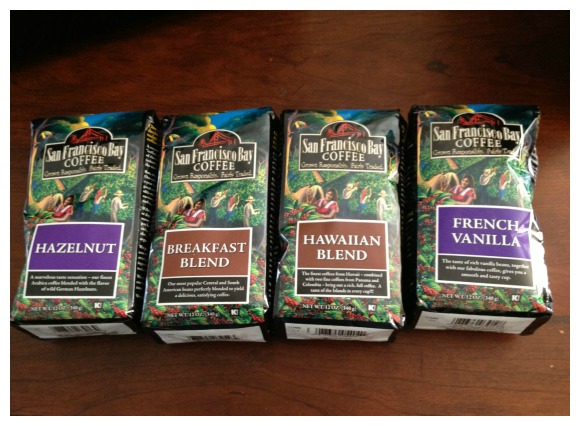 "
Rogers Family Company: Giveaway
Would you love a chance to try this tasty coffee? We are happy to announce that we are working with the Rogers Family Company to bring you this awesome giveaway! One of our winners will get the chance to win a fun coffee prize pack where they will be able to try the same coffee I reviewed – the San Francisco Bay Breakfast Blend Coffee, San Francisco Bay Hawaiian Blend Coffee, San Francisco Bay Hazelnut Coffee, and the San Francisco Bay French Vanilla Coffee. To learn more about this giveaway, make sure to read the rules below and then enter through the Rafflecopter!
San Francisco Bay Coffee Giveaway
1 Winner will receive a bag of San Francisco Bay Breakfast Blend Coffee, San Francisco Bay Hawaiian Blend Coffee, San Francisco Bay Hazelnut Coffee, and the San Francisco Bay French Vanilla Coffee.
Open to US Only.
Winner will be chosen at random through Rafflecopter via Random.org.
Giveaway ends July 1st at 11:59 pm EST.
Winner will be notified through email.
Winner will have 48 hours to respond before new winner is chosen.
Must be 18 Years or Older to Enter Rafflecopter.
Entering the Rafflecopter means you agree to terms above.
If you have any questions, feel free to email budgetearth@gmail.com
Good Luck!
Disclosure: Budget Earth did not receive monetary compensation for this review and giveaway, but did receive 4 bags of coffee for review purposes from Rogers Family Company. All of the opinions on this blog are the opinions of said author and these opinions may differ from your own.