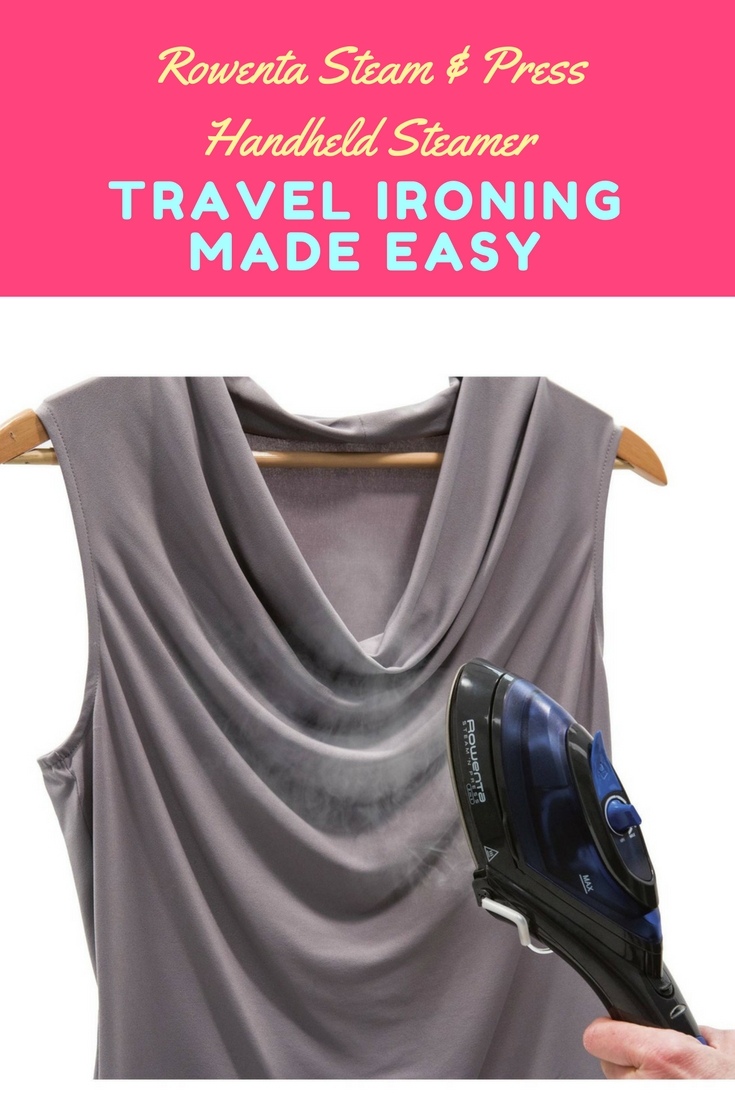 How many of you have had to iron clothes in your hotel room? I will be the first to admit, nearly every hotel out there has the worst irons and it seems like they are never cleaned.  My worst experience with one of these irons, however, was it dumping a nasty brown liquid all over one of my tops I was planning on wearing to a business meeting, leaving me very happy that I brought an extra shirt just in case. For this reason, I have been constantly searching for a perfect travel iron to add to our suitcase for long trips, one that won't let us down when we need it most. Recently, I found the perfect solution – the Rowenta Steam & Press Handheld Steamer.
Rowenta Steam & Press Handheld Steamer: What is It?
Do you hate dealing with horrible hotel irons when you travel? If so, we think you will love the Rowenta Steam & Press Handheld Steamer. This innovative steamer merges both a travel iron and garment steamer in one, allowing you to quickly iron away wrinkles or vertically steam away creases on even delicate fabric and curtains. As well, the steaming features offers a variety of steam functions, giving full control over the amount of steam based on your fabric, as well as an ergonomical steam trigger for longer bursts. With a 2.5 oz water tank, you can steam or iron uninterrupted for up to 15 minutes using tap water. Also, the 1000W heated soleplate allows for precision pressing, making it ideal for collars, cuffs, and more. For cooling off after the job is done, it even has a built in kickstand.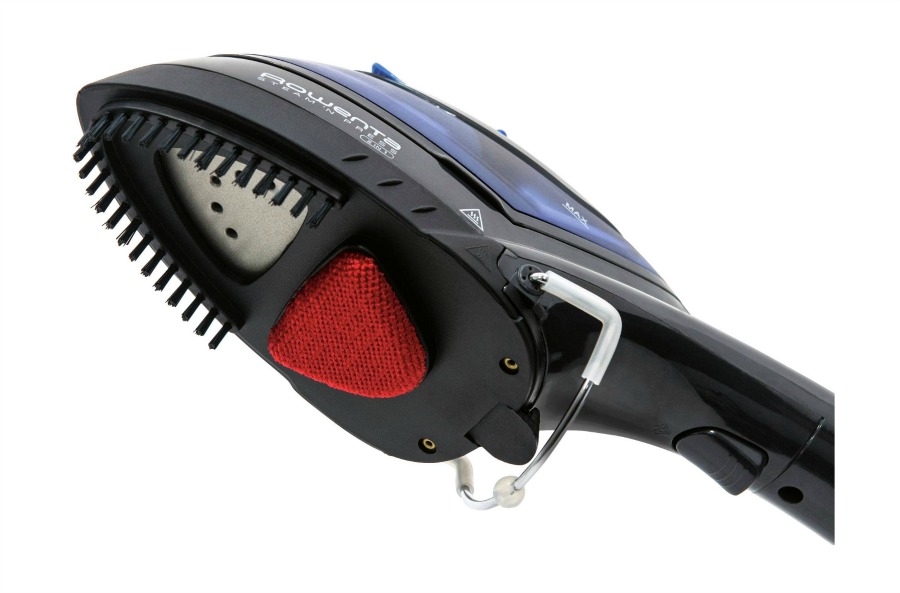 Rowenta Steam & Press Handheld Steamer: In the Box
Instruction Manual
Fabric Brush
Lint Pad
Filing Cup
Travel Pouch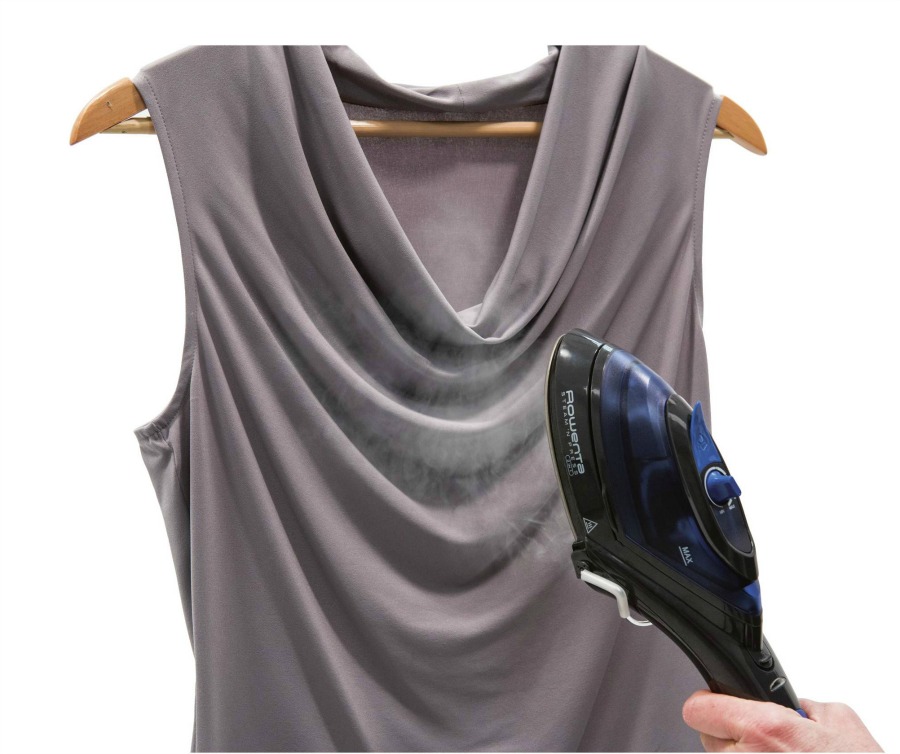 Rowenta Steam & Press Handheld Steamer: Our Thoughts
I will freely admit, we were very excited about this steamer. We actually rarely use an iron in our house and when we do, we get out our steamer. While it is great, it is far too big and bulky to bring with us traveling, especially if we need something that will easily store in luggage. Honestly, this is the first time I've seen a portable steamer – or even iron for that matter  – that was not just small, but very easy to use without losing functionality. As well, by using my own steamer, I never have to worry about one of my husband's nice shirts or a dress of mine becoming damaged or badly stained, something we have both experienced using hotel irons. Overall, with its great functionality, size, and ease of use, we found that you can't go wrong with the Rowenta Steam & Press Handheld Steamer.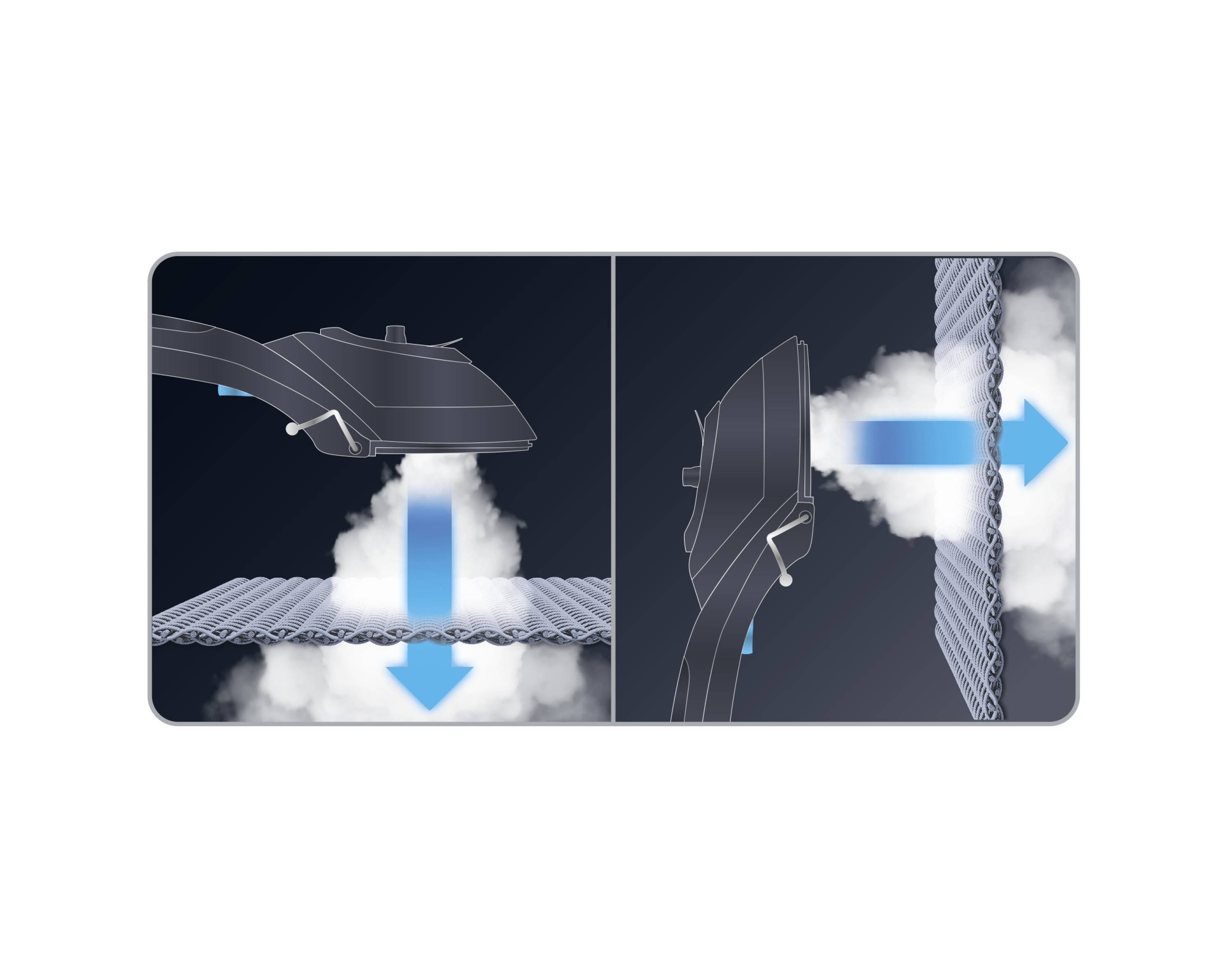 Rowenta Steam & Press Handheld Steamer: Where to Purchase?
Want to purchase this awesome steamer for yourself? You can find the Rowenta Steam & Press Handheld Steamer exclusive at your local Target or Target store for only $29.99.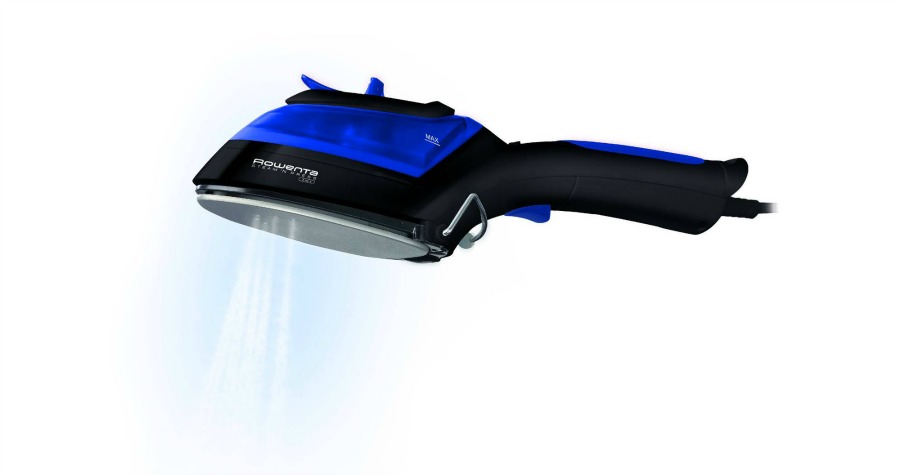 Would you like to have your products featured in a giveaway event? Want to increase your social media exposure? Contact susan.l.bewley@gmail.com to see how I can help YOUR company today!