Disclosure: This post is sponsored by Blue Buffalo™ and the BlogPaws® Professional Pet Blogger Network. I am being compensated for helping spread the word about BLUE Santa Snacks™, but Budget Earth only shares information we feel is relevant to our readers. Blue Buffalo™ is not responsible for the content of this article.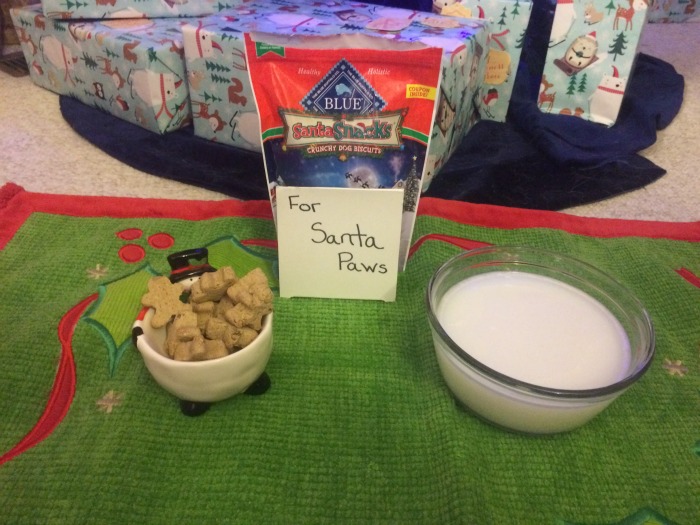 Do you incorporate your dogs into your family's holiday celebrations? Ever since Reya was a puppy, she has been involved with everything, ranging from opening gifts to being a kitchen 'supervisor' as both of her grandmas make Christmas dinner. Her favorite part, however, is being able to open her special doggy stocking, filled with stocking stuffers for dogs. For her, this usually means one or two toys, and a dog treat made with natural ingredients. While us humans may splurge a bit on our treats, Reya has always gotten healthy dog treats during the holidays. This year, Ivi gets to join in on the festivities and may even get a visit from Santa Paws! Of course, one treat that both the girls will find in their stocking this year is Blue Buffalo™'s special BLUE Santa Snacks™!
Never heard of these treats? These fun treats are made with high quality, natural ingredients, like other Blue Buffalo products pet parents have grown to trust. Blue Buffalo knows that us pet parents love having healthy dog treats available during the holidays, giving our dogs a fun way to celebrate the holidays with us.  We personally love that the BLUE Santa Snacks since they are oven baked to perfection using nutritious ingredients, including:
oatmeal
cinnamon
barley
pumpkin
flaxseed
carrot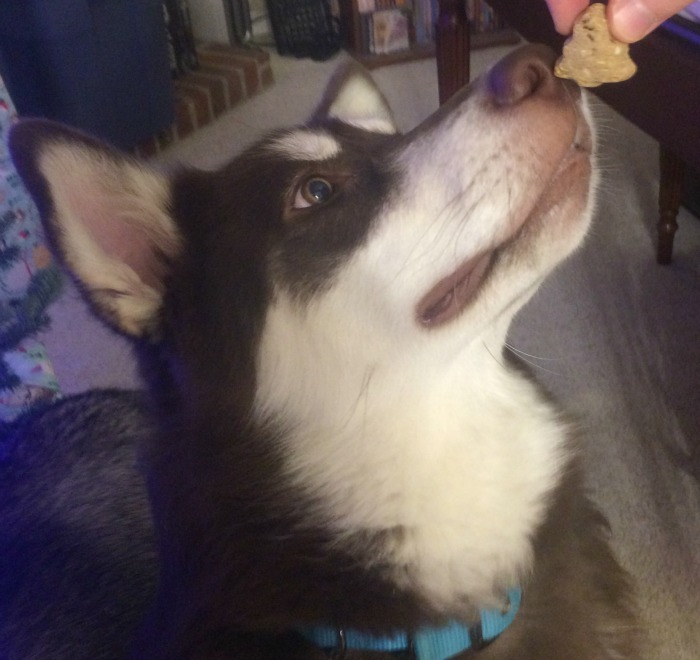 Seeing those ingredients, it isn't too shocking that they drive dogs like Ivi and Reya wild! Best of all, these treats don't contain corn, soy, or nasty chicken or poultry by-products. For dogs who like canned food, you can also get BLUE Santa Stew Holiday Feast, which contains turkey, sweet potatoes, green beans, and cranberries. Due to Ivi's turkey allergy though, we weren't able to try these canned treat, but we are certain they are just as tasty as the BLUE Santa Snacks!
In all honesty, we just might have purchased some extra bags of BLUE Santa Snacks for the girls to try early, especially while they are 'helping' us wrap gifts for family. Ivi really doesn't understand the whole 'wrapping gifts' part, but she is happy to help shred any unused wrapping paper! So far though, she seems to understand that holiday 'cookies' are an important part of the holidays. We are already getting ready for 'Santa Paws' in our household and she is all set for the arrival of Santa Paws with a dish of BLUE Santa Snacks and a bowl of goat's milk. We are certain Santa Paws will love this Christmas snack just as much as her (as long as Reya doesn't accidentally eat it first).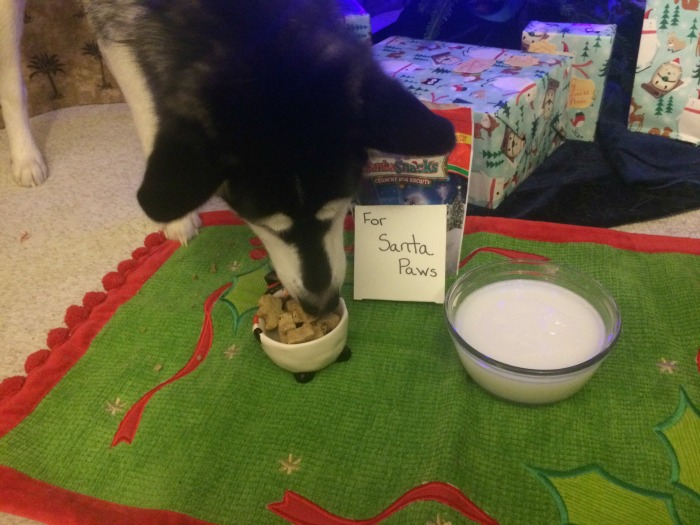 Would you like to purchase these healthy dog treats for your dog this holiday season? You can find the Blue Buffalo Seasonal Sensations line on the Blue Buffalo site or at your local PetSmart® in a holiday themed display at the front of your local store.  Don't forget, during other seasons, that they also have special treats to celebrate Halloween, Independence Day, and of course, Valentine's Day!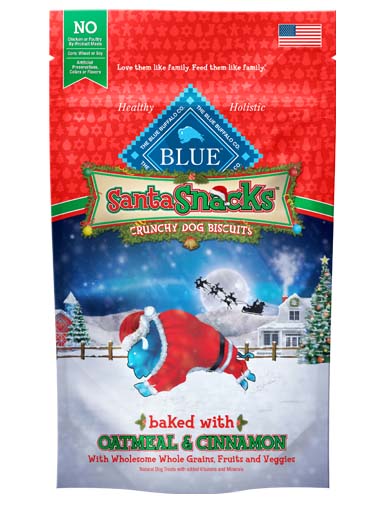 Want to learn more about Blue Buffalo? Follow them on Social Media!
Facebook | Twitter | Instagram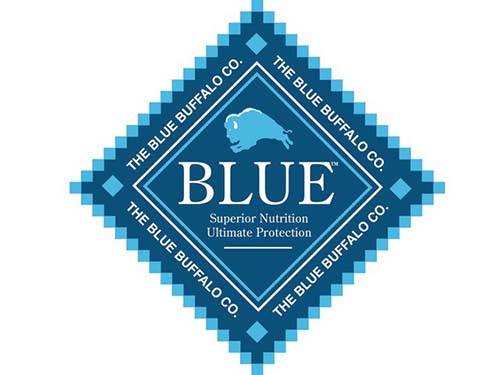 Disclosure: Budget Earth received monetary compensation for this post. All opinions on this product are my own and may differ from our readers' opinions.
Would you like to have your products featured in a giveaway event? Want to increase your social media exposure? Contact susan.l.bewley@gmail.com to see how I can help YOUR company today!