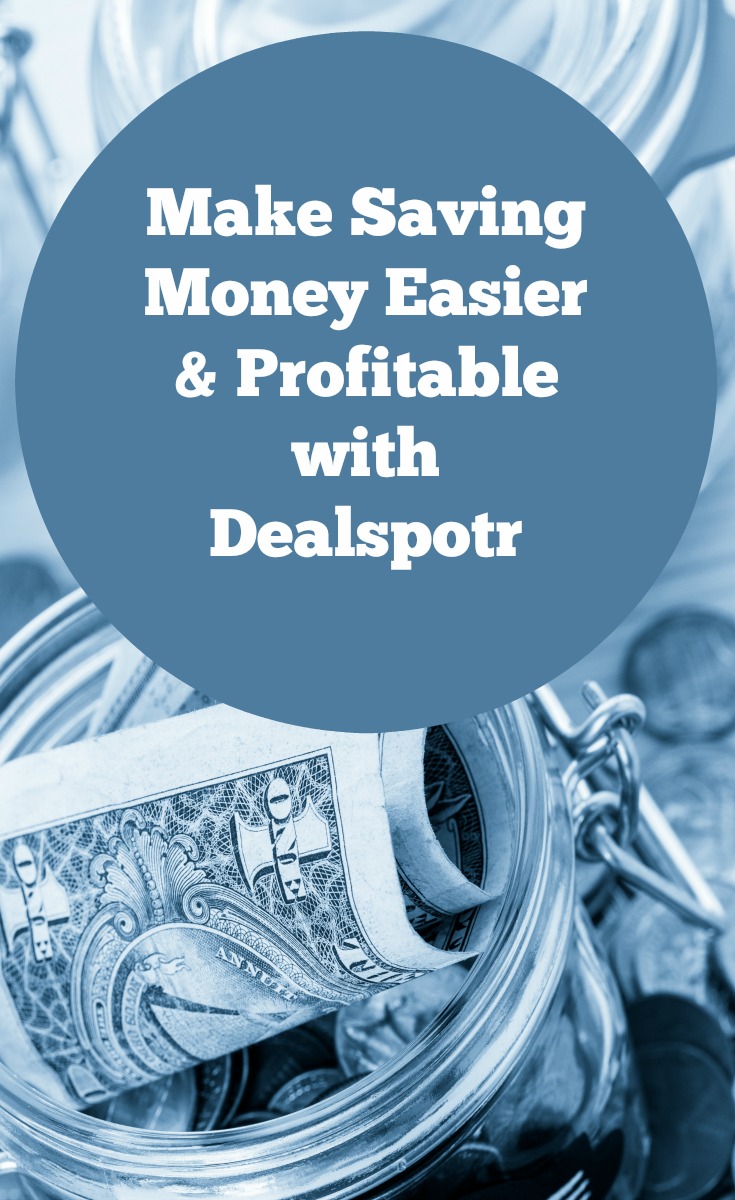 How many of you can't stand shopping online without promo codes? How many of you can't stand shopping online without promo codes? While I don't consider myself a deal person or couponer, it doesn't mean I want to pay full price for everything or see that little promo code box empty. When it came to deals, I always went to RetailMeNot but honestly, it usually felt like a waste of my time, with promo codes that either didn't work or were really just an advertisement. While I love saving money, it doesn't mean I have the time or patience to try every single promo code for the brand or fighting with deal sites that make me jump through a million hoops just to – maybe – get one deal. To me, the perfect deal site is easy to use and most of all – accurate; no one wants their time wasted, after all. Recently, I was excited when I was introduced to what I now think may be the best deal site out there – Dealspotr.
What is Dealspotr?
If you are anything like me, you probably saw this and went 'oh my gosh, not another survey site'. Before we go any further, rest assured, I am not talking about another survey site that wants you to sell your soul in the name of making .50 cents. I honestly don't have time for that and usually quit those sites within a week. DealSpotr is unlike any other deal site out there by actually giving you what you are looking for – deals and sales!
They pride themselves as being the "Wikipedia of deals", with all of their deals coming from crowdsourcing. What this means is that their database of over 30,000 members add, edit, and police all the deals on the site to insure that they are accurate, timely and complete. They are so picky about deals that you actually have to prove that a deal works with a screenshot to make sure you aren't wasting anyone's valuable time.
Since launching over a year ago, they have saved shoppers over $15 million and are viewed by over 1 million shoppers per month (easy to see how they are the fastest growing deal site). What I personally thought was cool is that they don't just say they are the best – they PROVE it! They recently conducted an analysis of over 400 promo codes posted on major coupon sites (Retailmenot, Coupons.com, Groupons) to prove who was more reliable. They proved in the study to have the highest coverage and reliability when it comes to promo codes in the industry!
How will DealSpotr Save Me Money?
Finding codes is also super easy. You can find them quickly through their database by putting in your favorite store or use your personal feed of deals. Never heard of a deal feed? Neither had we and we have to admit, it is pretty cool! You can very quickly skim your feed, which you can customize by stores and categories) to see the deals that are most likely to interest you. I personally think it is fun (as well as useful) being able to curate my own feed!
It also helps that I can expect every deal on the site is going to be accurate. People are rewarded with points (we will get into that later) for putting up accurate deals and reporting deals that don't work. This means that deals are almost always accurate and valid. Since everyone is rewarded well for finding deals, it also means you get deals not just for major sites, but little retailers as well. As someone who LOVES doing business with mom and pop stores, this is a pretty big deal!
The other way you save money is by building points that you can trade into Amazon gift cards. Every 10,000 points turn into a $10 gift card and honestly, you can make this in just your first day with doing your daily checklist. By putting in valid deals and checking deals, you get points which very quickly build into your gift card balance. Within 3 days, not using the site heavily (less than an hour a day actually), I made $30 in Amazon gift cards, which seems pretty awesome to me. Oh, and did I mention I only put in 1 deal? Yeah, unlike survey and most deal sites, you can legitimately earn gift cards without wasting your time. All you have to do is be social and help others find deals. I've kept trying to find that point where it seems too good to be true – and I can't find it. As far as I can tell, the site is just that great for anyone looking for deals.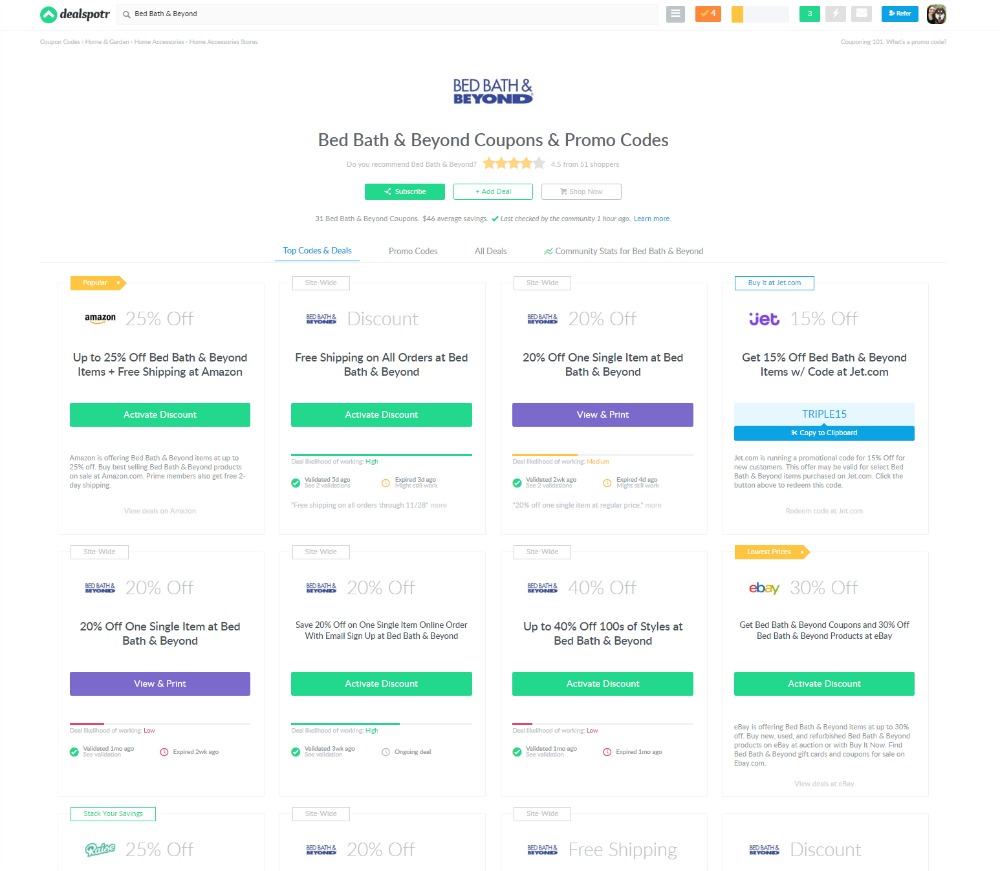 How to Sign Up for DealSpotr
Want to know the best part of DealSpotr? It is 100% free! Best of all, they are offering my readers a free $5 gift card by signing up here or using this code – BUDGETEARTH.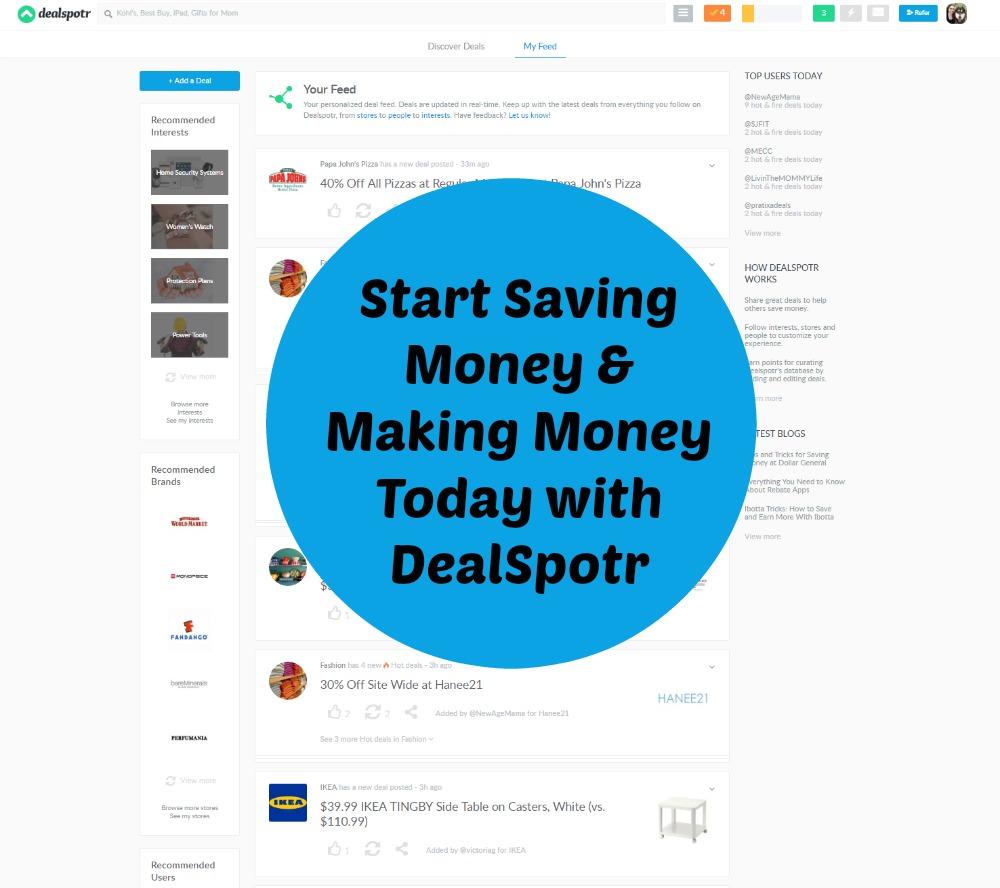 Do you love to save money? Ask your questions about DealSpotr or want to tell us about your experience? Tell us in the comments below!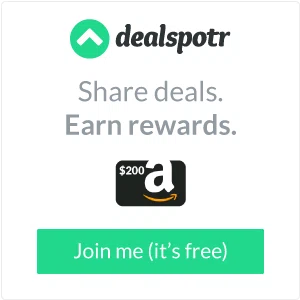 Disclosure: Budget Earth received monetary compensation for this post but all opinions on this product are my own. It may differ from our readers' opinions.
Would you like to have your products featured in a giveaway event? Want to increase your social media exposure? Contact susan.l.bewley@gmail.com to see how I can help YOUR company today!