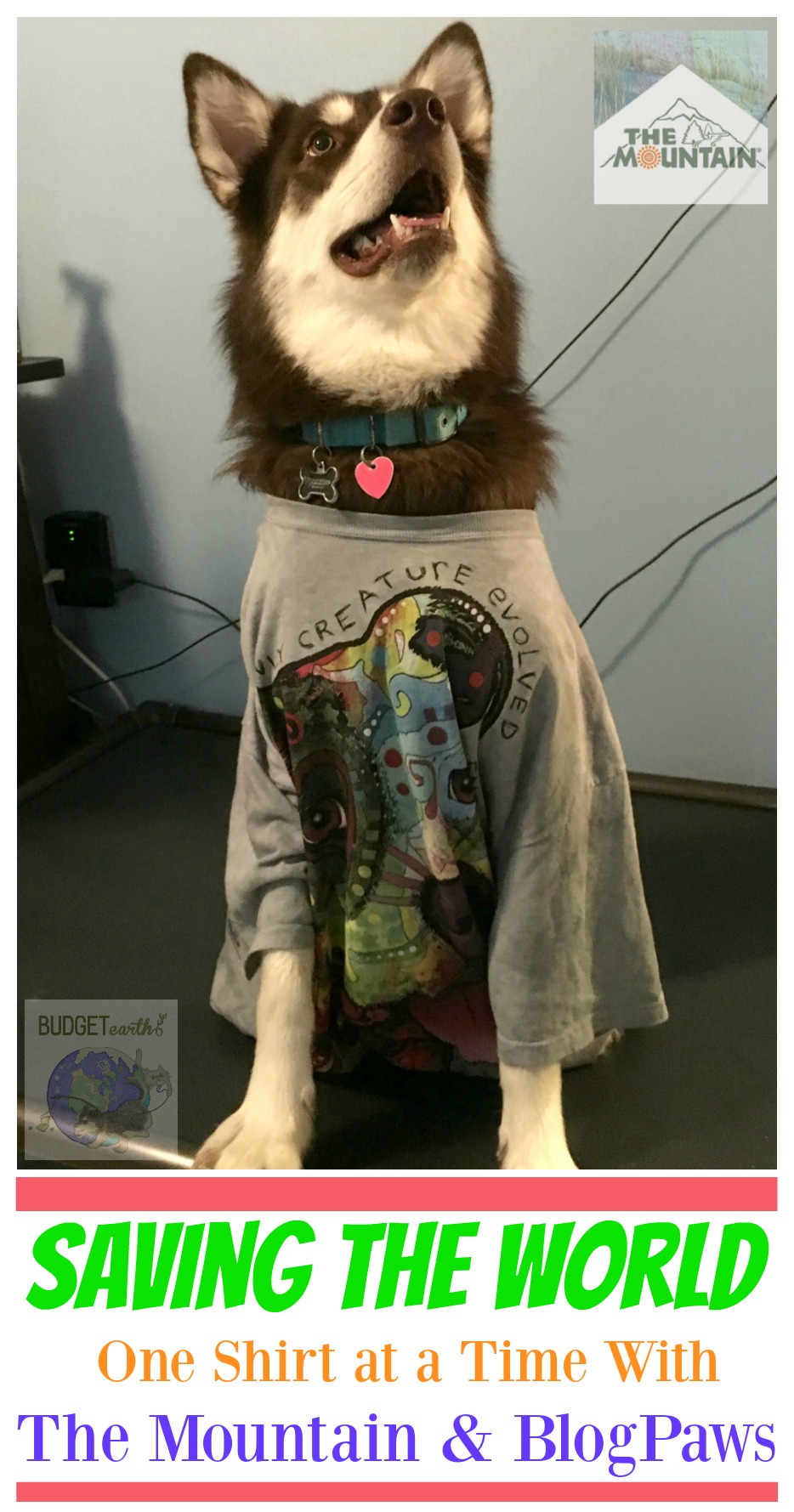 As many of you know, taking care of the environment is something very near and dear to my heart. I go out of my way to find green products for my family that are made from natural ingredients, or made in such a way that they leave as small of a carbon footprint as possible. When it comes to clothes we are no different.  One of the worst offenders are garment retailers, with  operations overseas. While this may bring down costs, it also creates an extremely large carbon footprint for each product (container ships have to run on something!), never mind the damage to the environment from dyes and machinery used in the manufacturing process.  Luckily, our go-to t-shirt manufacturer not only has fun designs, they are one of the greenest garment companies in the industry – The Mountain®.
For those who haven't heard of the Mountain, you have probably heard of some of their designs. They make some of the most iconic t-shirts, also creating licensed shirts and own some of the most famous shirt designs out there of animals, including Three Wolf Moon®. As you may also remember, they helped Ivi and me attend BlogPaws Phoenix last month, where I was happy to show off some of their fantasy and animal themed t-shirts during the conference. My favorites were my shirts from the Dean Russo Rescue Collection, which are really special since a portion of each sale goes to the Best Friends Animal Society in Utah. I mean, who wouldn't fall in love with a company that strives to make their products as environmentally friendly as possible and help animals?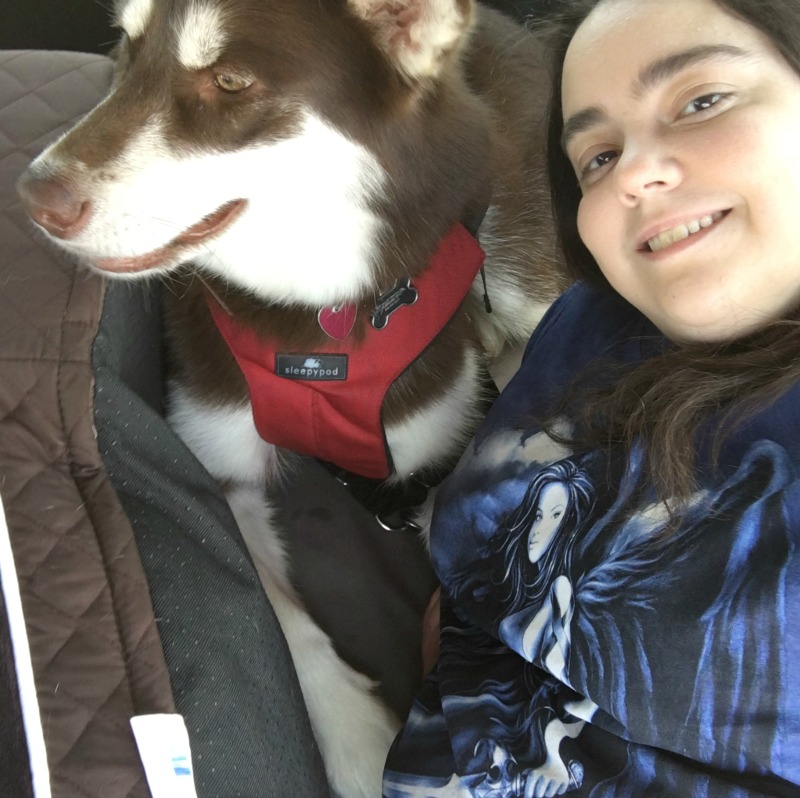 Part of what makes The Mountain so unique is their Dye Oxidation System, which purifies the manufacturing process by removing coloring and additives without the addition of chemicals. It also works harmoniously with micro—organisms that are used by their local city water treatment facility. Along with this innovative process, they use only environmentally friendly water-based, organic reactive dyes and inks, which offer them a library of over 800 colors. As well, every product made by The Mountain is 100% Oekotex certified. This means that every one of their products is free of chemicals that can harm the body. As this is the highest qualification of its kind in the world, it is a pretty big deal worldwide!
One of the other things very important to The Mountain is their desire to have as small of a carbon footprint as possible, while still taking care of their workers. They feel that Fair Trade starts at home, meaning they pay their workers fair wages and buy American supplies as much as possible.  As a matter of fact, 80 % of the cotton they use is grown here in the United States, which is a pretty big deal when all their shirts are 100% cotton.  With their shirts being created, developed, dyed, and printed in Marlborough, NH, and shipped from Keene, NH, this means that they have a very low start-to-finish carbon footprint for shirts sold in the US, which is pretty amazing when you realize they do this while keeping jobs in the United States, offering fantastic customer service, and their very reasonable prices.
It isn't surprising that
BlogPaws
considered them the best for making their official t-shirts during the conference! We highly recommend taking a look at
The Mountain
and seeing their great selection of shirts!
Before I forget, if you are considering starting a pet blog, I highly recommend going to BlogPaws 2017 in Myrtle Beach.  Early bird pricing is still available and it is one of the few conferences that is great for bloggers of all ages, including beginners! To get an idea of what happens at BlogPaws, making sure to take a look at the BlogPaws 2016 schedule. Just know, that I have heard on good authority that 2017 there will be a lot of changes for the better, including more topics covered, more hands on learning, and more higher level learning while still providing the basics for those who need or want it. In other words, BlogPaws 2017 is going to be bigger and better than ever!
So are you going to be attending BlogPaws 2017? Do you have any shirts from The Mountain or love eco-friendly, American made brands? Feel free to tell us your thoughts below!
Want to learn more about The Mountain? Check them out on social media!
Facebook | Twitter | Pinterest | Instagram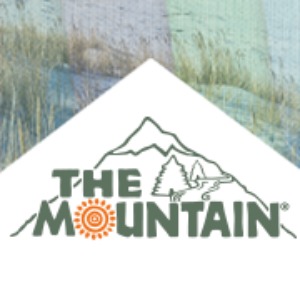 Disclosure: Budget Earth received monetary compensation for this post. All opinions on this product are my own and may differ from our readers' opinions.
Would you like to have your products featured in a giveaway event? Want to increase your social media exposure? Contact susan.l.bewley@gmail.com to see how I can help YOUR company today!