Sensational Spring Products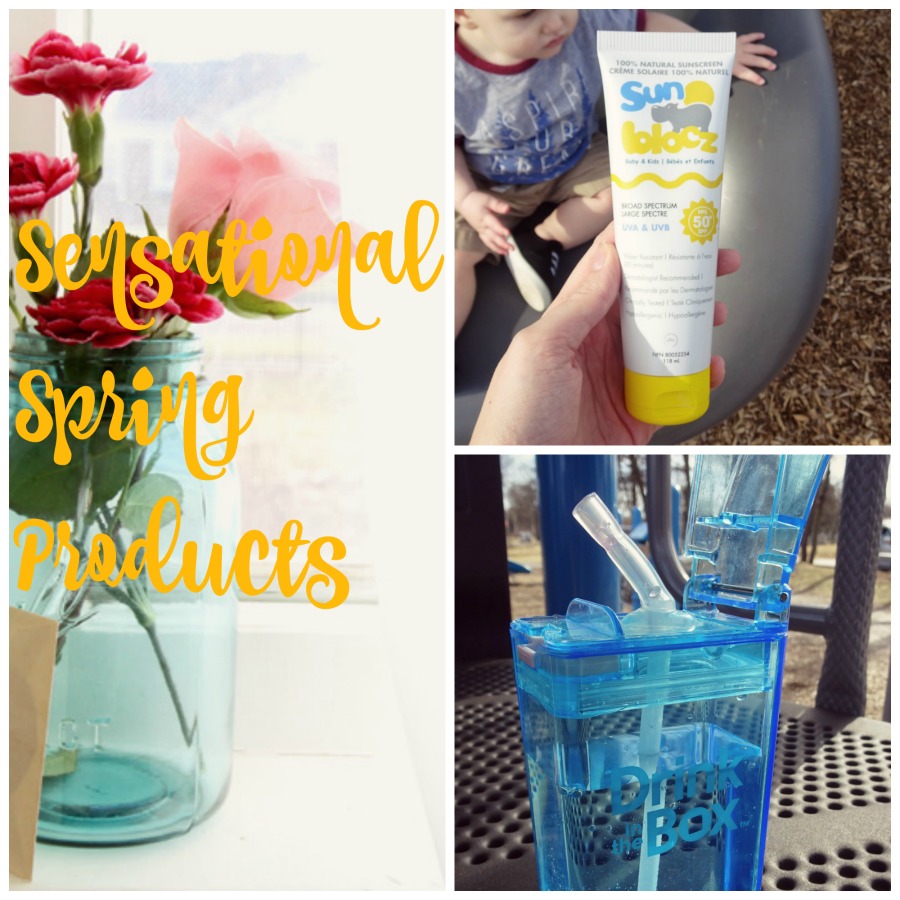 Are you ready for spring? I know I am! I feel like January lasted about forty-three days instead of thirty-one, and February is really dragging its heels as well. Happily, there are some sensational spring products that will help you get prepared for the warm sunshine, freshly bloomed flowers, and days spent outside!
Does your kiddo have sensitive skin? Mine sure does! Ti has had a lot of dry skin and eczema during the winter but he also has a very fair complexion, which makes me worry every time he's exposed to sunlight for prolonged periods of time. When he was very little I could just put him under some shade to protect him, but now that he walks he wants to explore, so sunscreen is a must! Sunblocz by Olen Cosmetics is formulated using only natural ingredients and minerals and is made specifically for the sensitive skin of babies and children. I love that it protects the skin from UVA (causes skin aging) and UVB (causes sunburn) rays! Not only that, but Sunblocz Natural Sunscreen is water resistant and 50 SPF!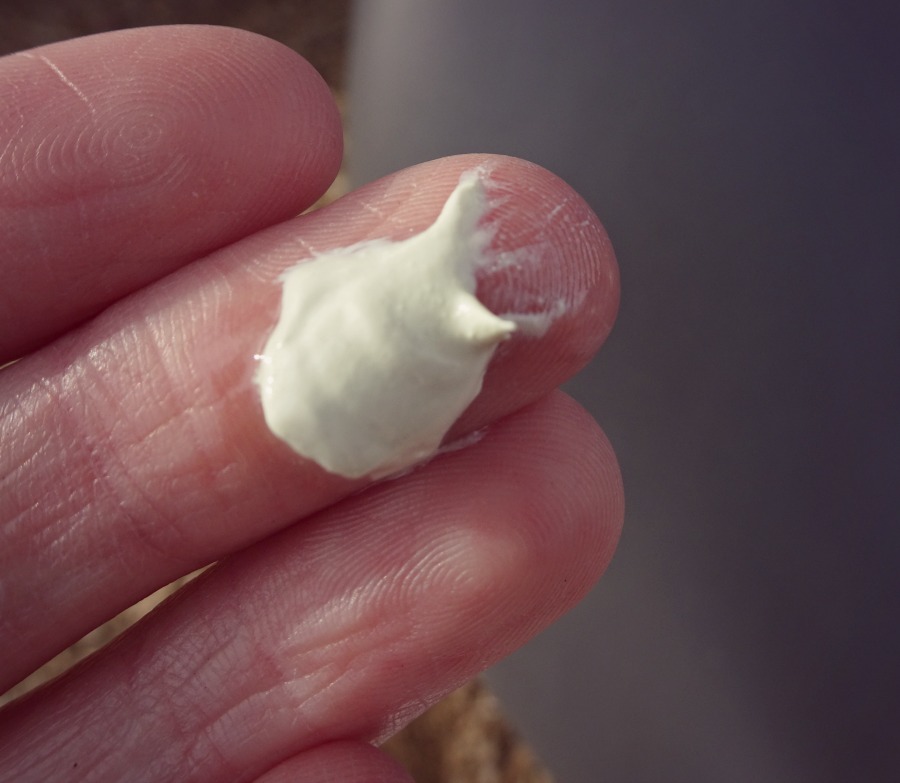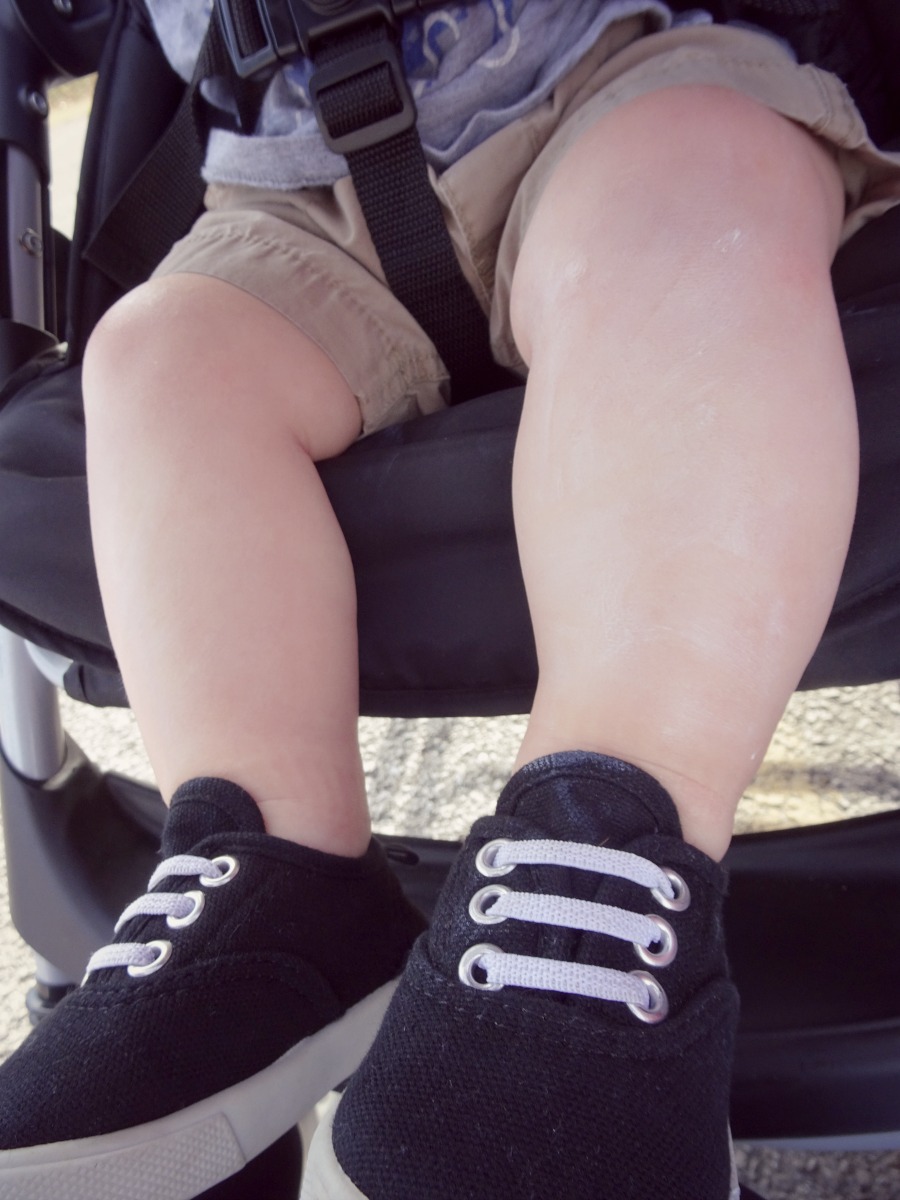 Sunblocz Natural Sunscreen recommends kneading the tube before application. This is because the natural ingredients and oils tend to separate over time. The sunscreen still came out a little bit oily when I first applied it, but after the second time, it had mixed together much better. The first thing I noticed as I applied Sunblocz to my son was the smell. It smells like herbal tea! That's because Sunblocz uses green tea (a natural anti-inflammatory & anti-oxidant) as one of its many natural ingredients! It goes on smoothly and still appears white on the skin just like other sunscreens. Here you can see how my son's right leg has freshly applied sunscreen while the other one has already absorbed into the top layer of his skin. His skin did not become irritated at all, nor did he get the slightest bit of sunburn, even after we spent an hour at the park! I cannot praise this sunscreen enough! It works great for the whole family without any of those nasty chemicals found in other sunscreens!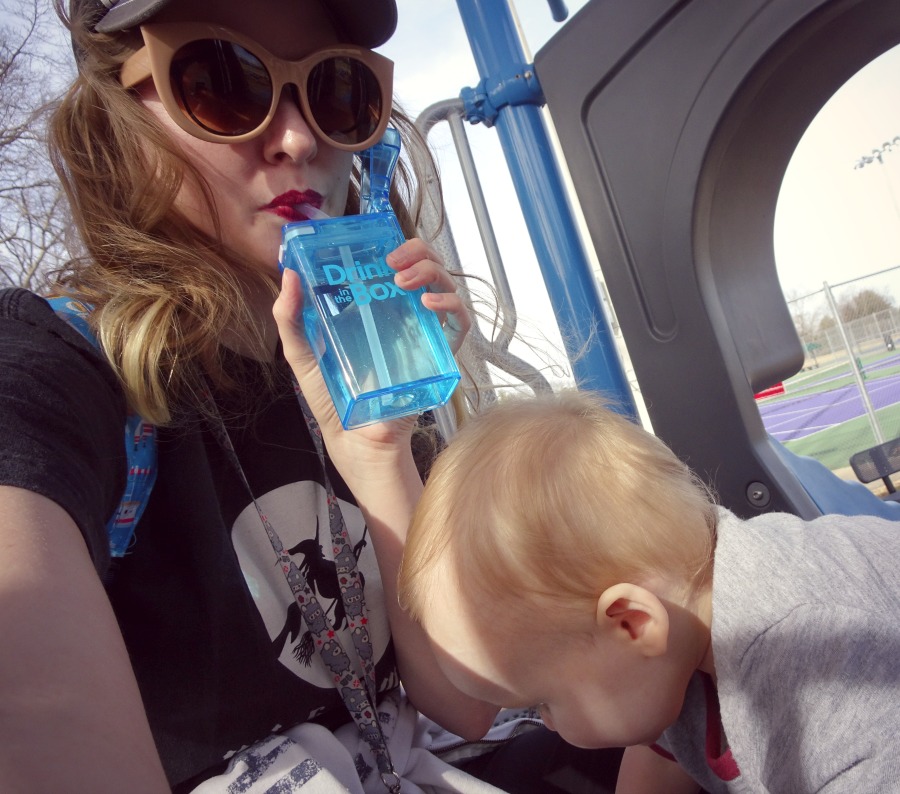 February is generally pretty cold where I live, but I also live in the mid-south where the weather is a little unstable. That's why I snagged the chance to go to the park when we had a gorgeous sixty-degree day! It was just a little teaser of spring, but it sure was nice! Whenever I go to the park, I always bring water along to rehydrate. Drink in the Box is the perfect on-the-go water container! It's eco-friendly, washable, reusable, and compact!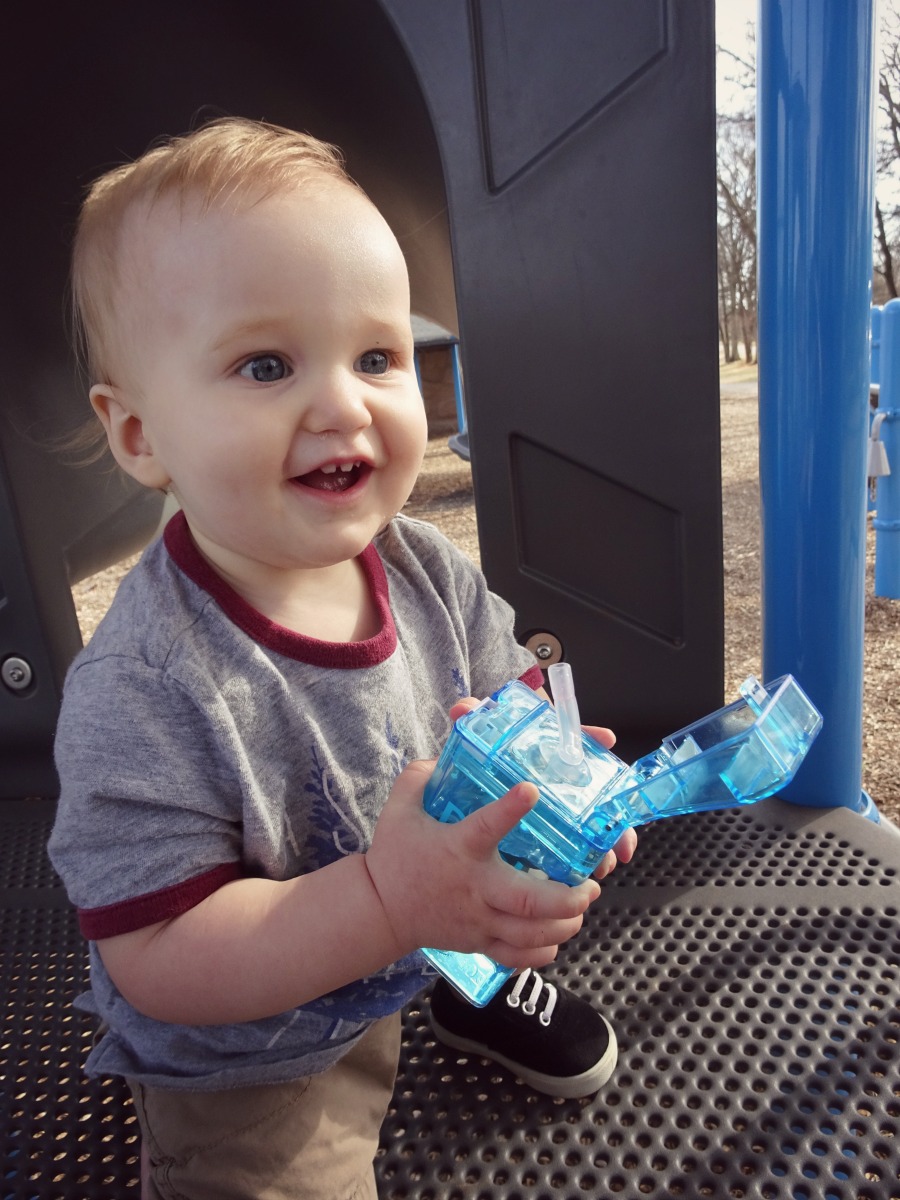 Right now, my son isn't quite old enough to use a straw, but that didn't stop him from having a blast with the Drink in the Box! He enjoyed carrying it around the park for me and "helping" me take drinks from it. The Drink in the Box fits perfectly in my diaper bag and even in my car cup holder! P.S. Look at Ti's little duck-butt hairs! Might be time for his first haircut soon!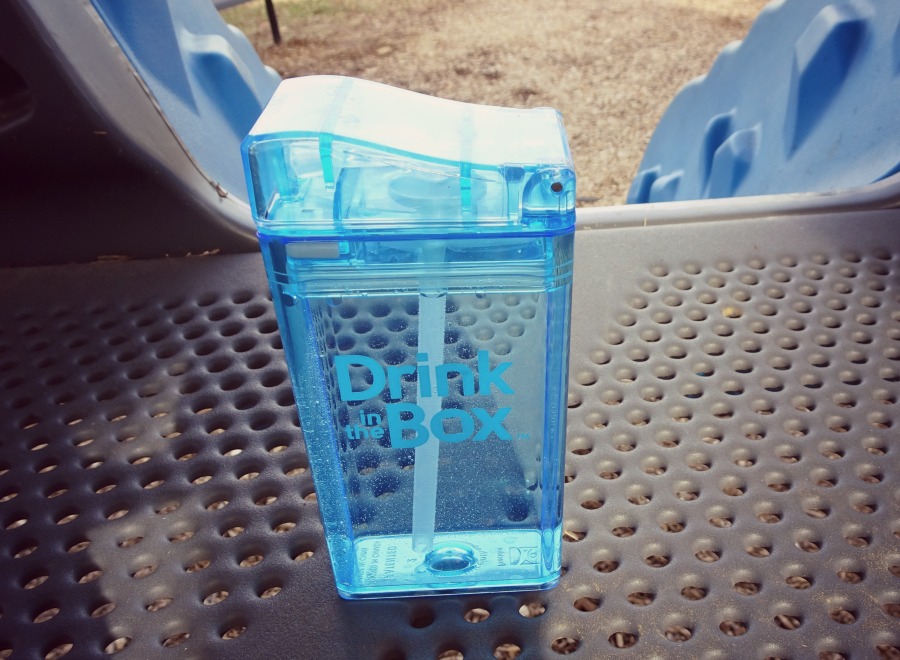 The lid clamps down on the straw and seals it shut which prevents any leaks when it is closed. Drink in the Box is made of Tritan which is a BPA, BPS and Phthalates-free durable plastic. I try to use as little disposal plastic as possible, and Drink in the Box is an excellent eco-friendly way to bring water, juice, or even milk along without buying disposable juice boxes or mini milk bottles! Hurray for helping the environment!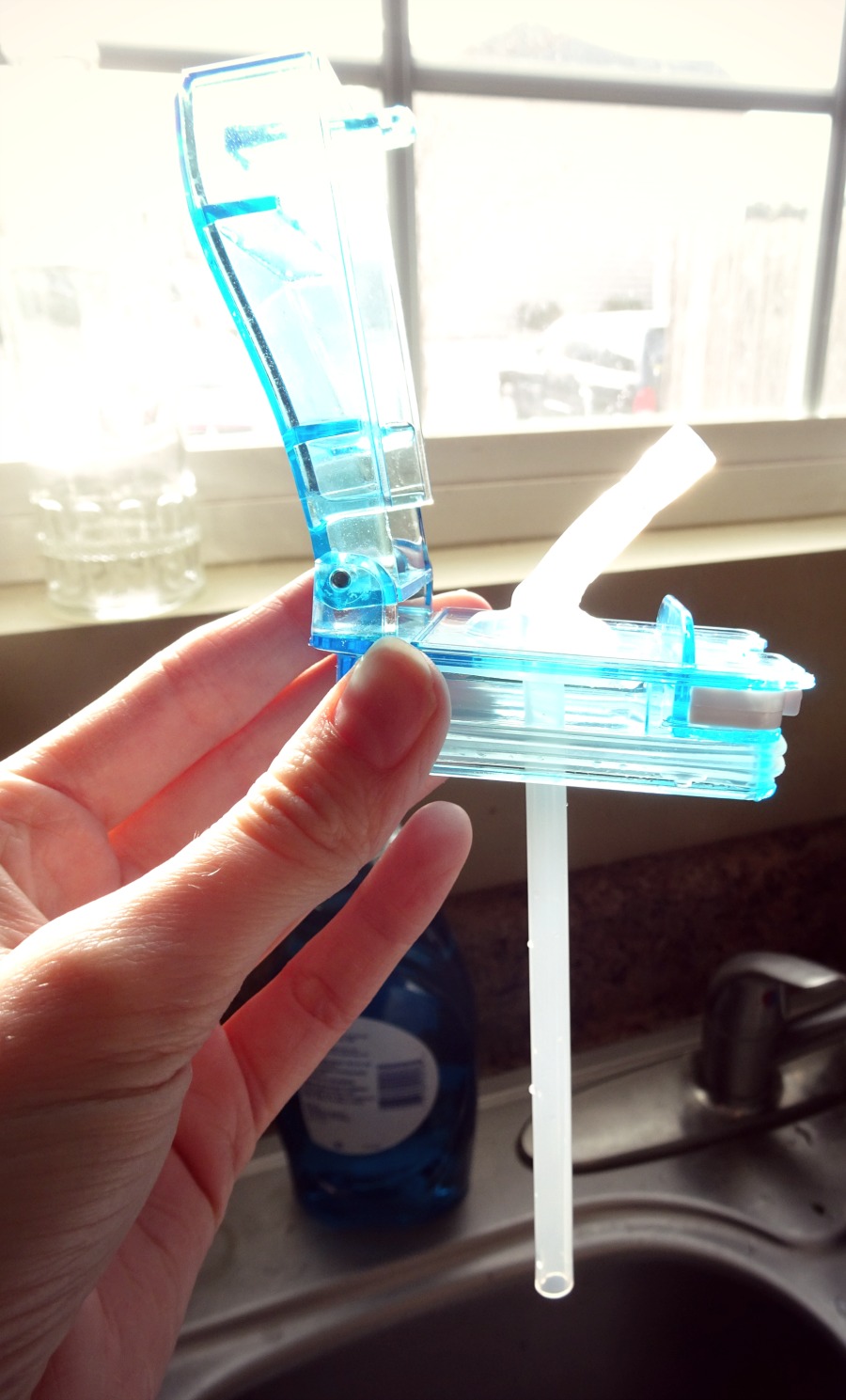 Now to the nitty-gritty details! Drink in the Box is dishwasher safe on the TOP RACK ONLY! I recommend that you only wash the body and lid of the Drink in the Box in the dishwasher, as I attempted to wash the straw parts as well and one of my straws fell out and got melted. Oops!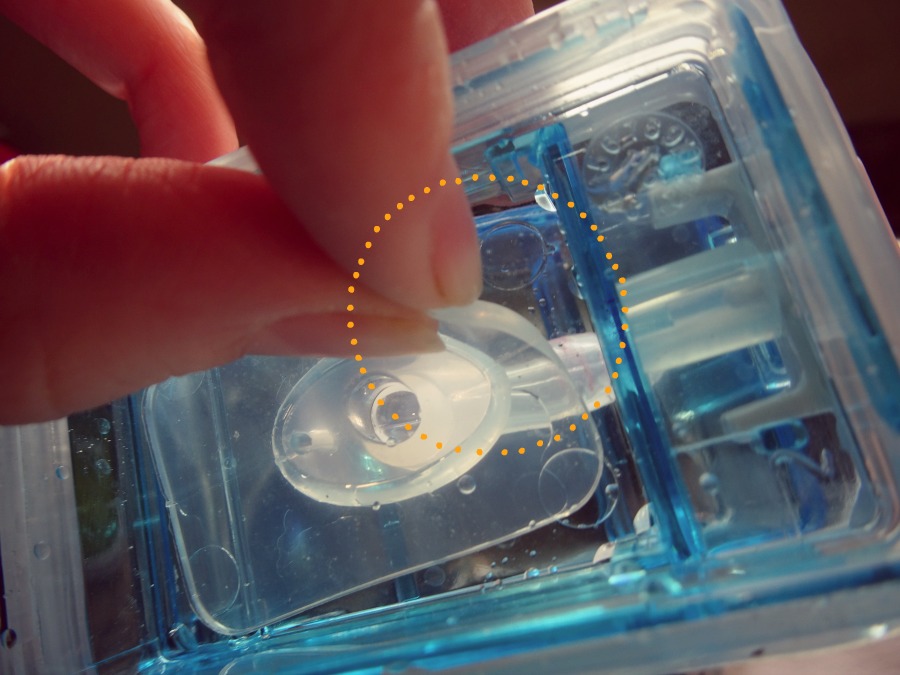 It is very easy to remove the straw body and the straw head from the lid. Just pull the plastic straw body out of the hole in the silicone straw head, then peel back the silicone seal and pull the rest of the straw head out.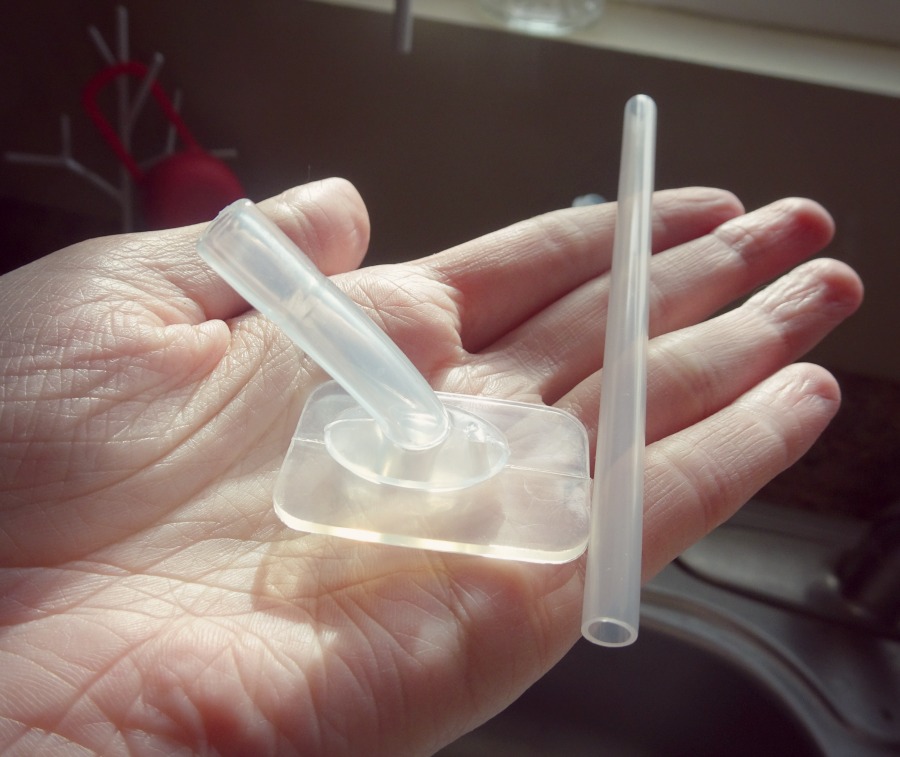 I also recommend using a bottle brush to clean the straw parts as that makes it so much easier and ensures that the straws are getting properly cleaned. After they dry, just pop the straw parts back in and you're ready to go!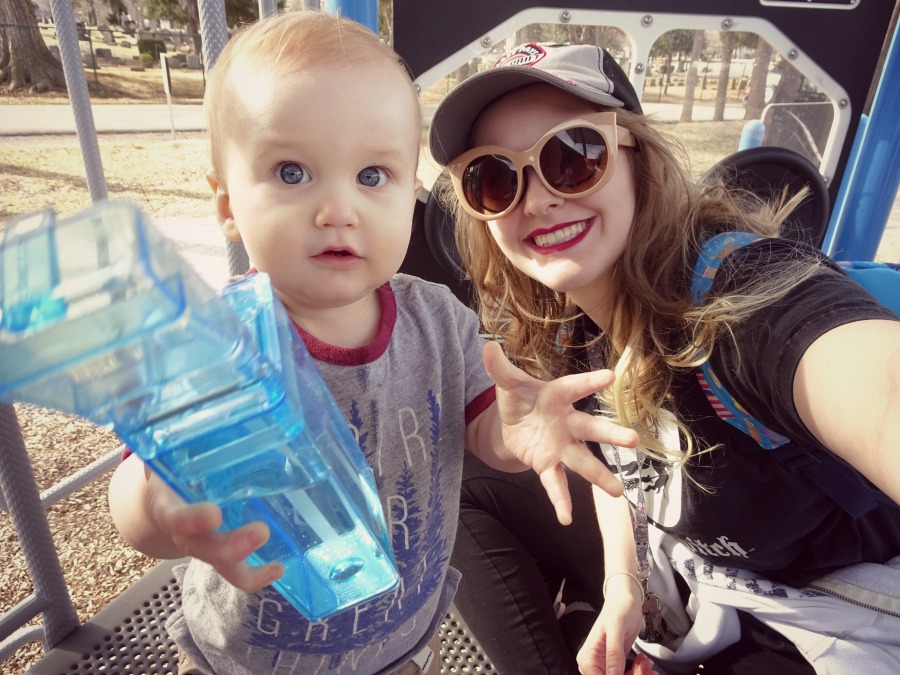 We had such a great time enjoying the surprise warm weather with our Sunblocz and Drink in the Box! We are ready for Spring!