Sizzling Summer Toys Review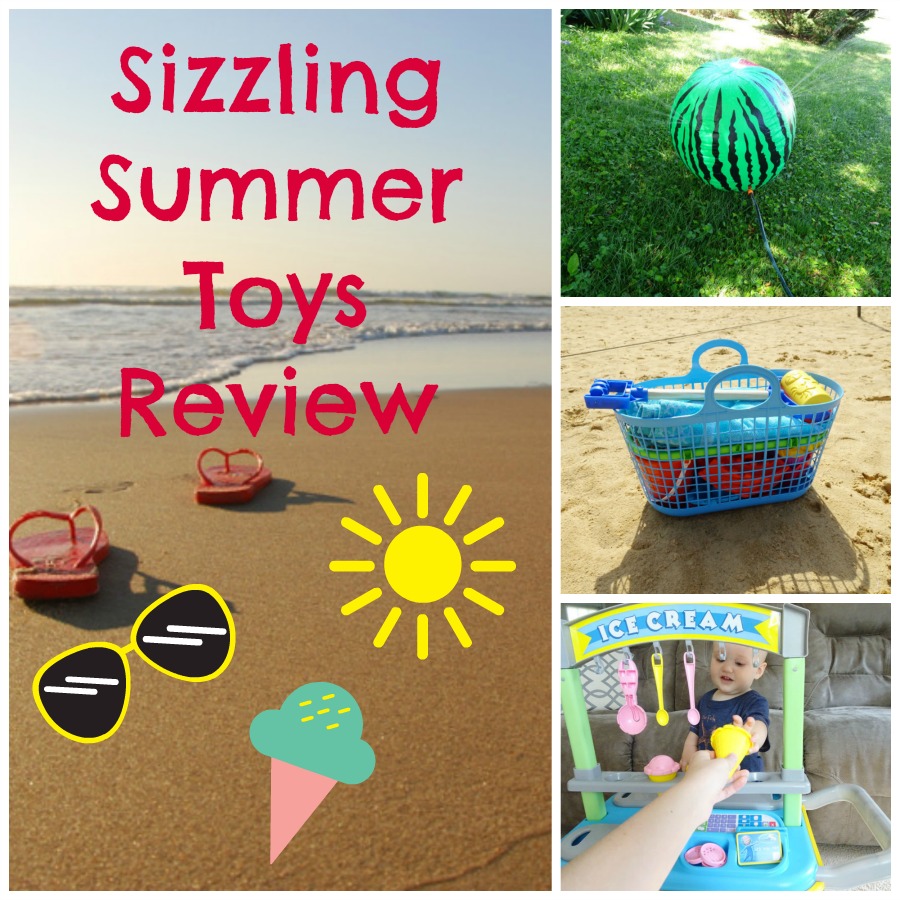 Summer is nearly upon us, which means it's time to soak up the sunshine! These sizzling summer toys are sure to help your kids have a blast this summer!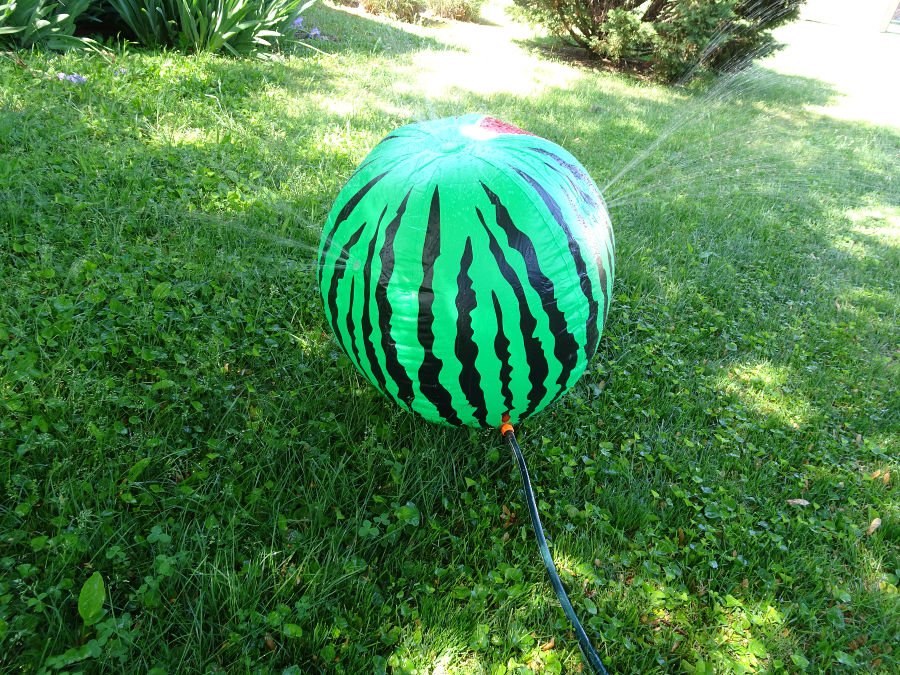 At three feet tall this melon sprinkler sure is mega fun! The Mega Melon Sprinkler Ball easily connects to your hose to spray water sky-high so your kiddos can splash and play. My only qualm about this inflatable sprinkler is that it didn't come with a pump, so this baby was completely filled with air from my own two lungs. I felt a little light-headed afterward! Word to the wise, you might also want to blow it up outside because I could barely fit the Mega Melon through our door!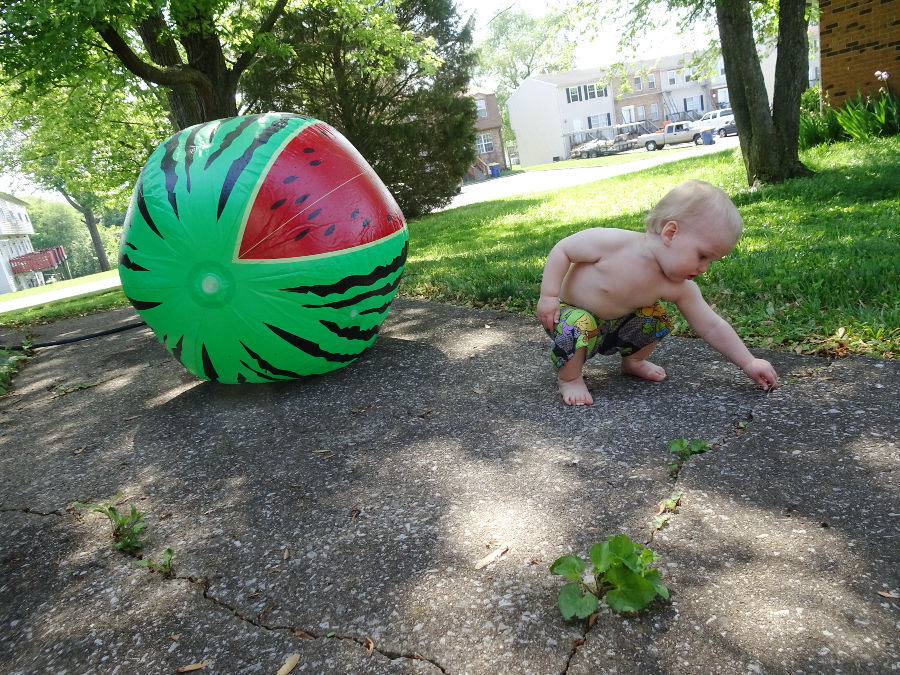 Here's a size comparison! I could fit three of my son inside the Mega Melon! A bonus about this sprinkler is that once disconnected from the hose, it makes for a great giant ball for kids to push around. My kiddo loves it!
20 Piece Deluxe Beach Basket & Seashell Roller (Where to Buy Coming Soon)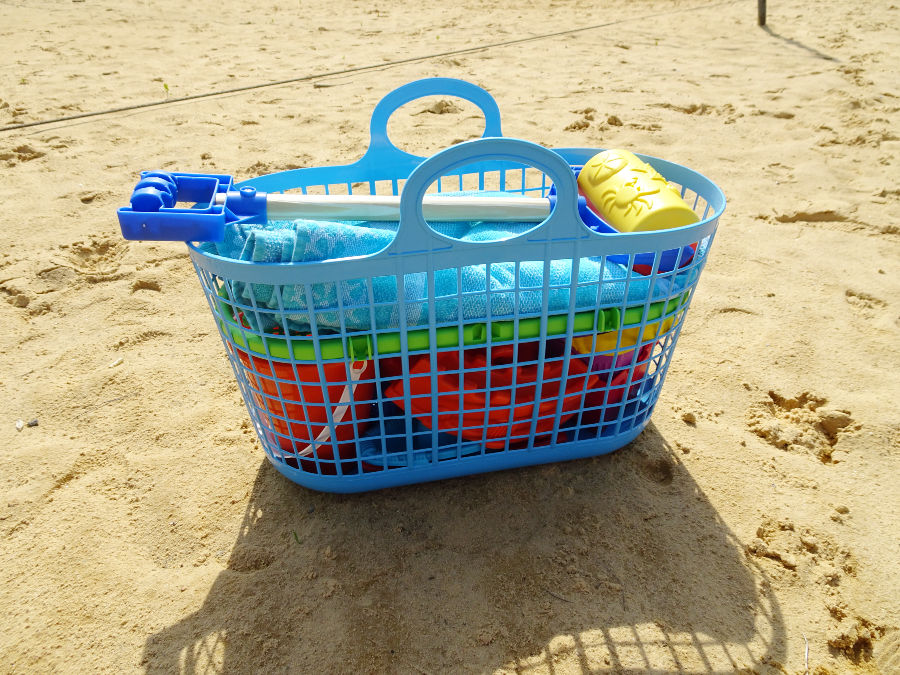 How super awesome is this 20 piece deluxe beach basket filled with twenty different sand toys? Answer: It's super duper awesome! The basket has a removable plastic divider that keeps all the toys from falling out while also allowing you enough room to store a beach towel, sunscreen, and other necessities on top.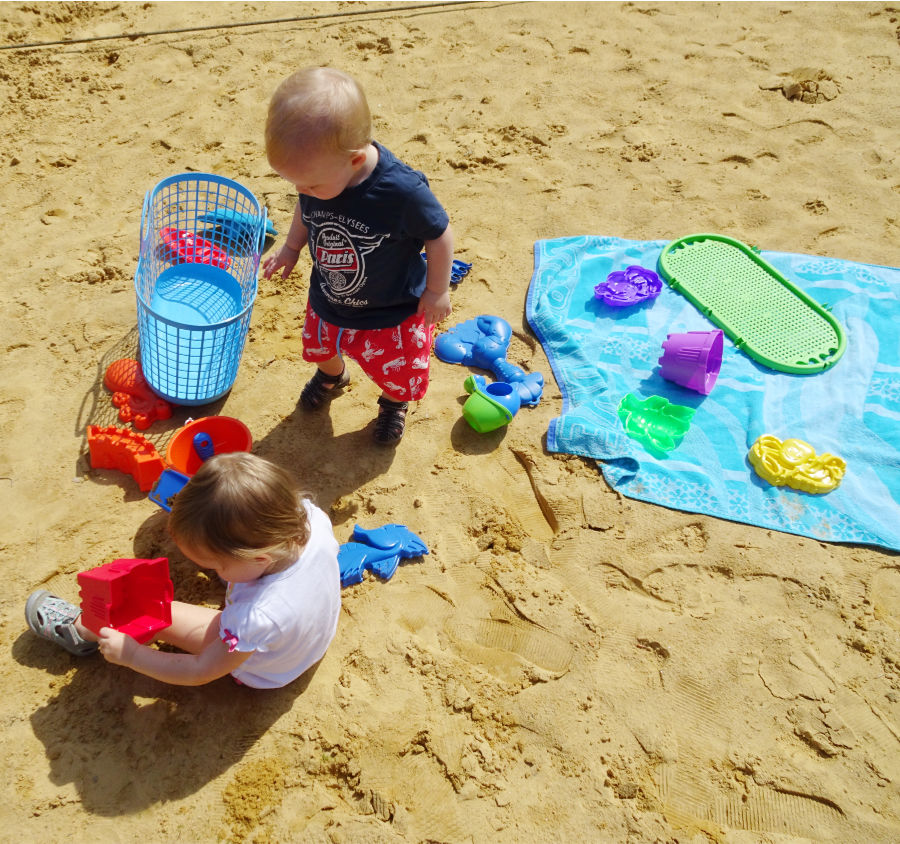 We had so much fun with our friends playing in the sand with these toys. There were all kinds of different buckets shaped like sea creatures, shovels, rakes, a watering can, and so much more!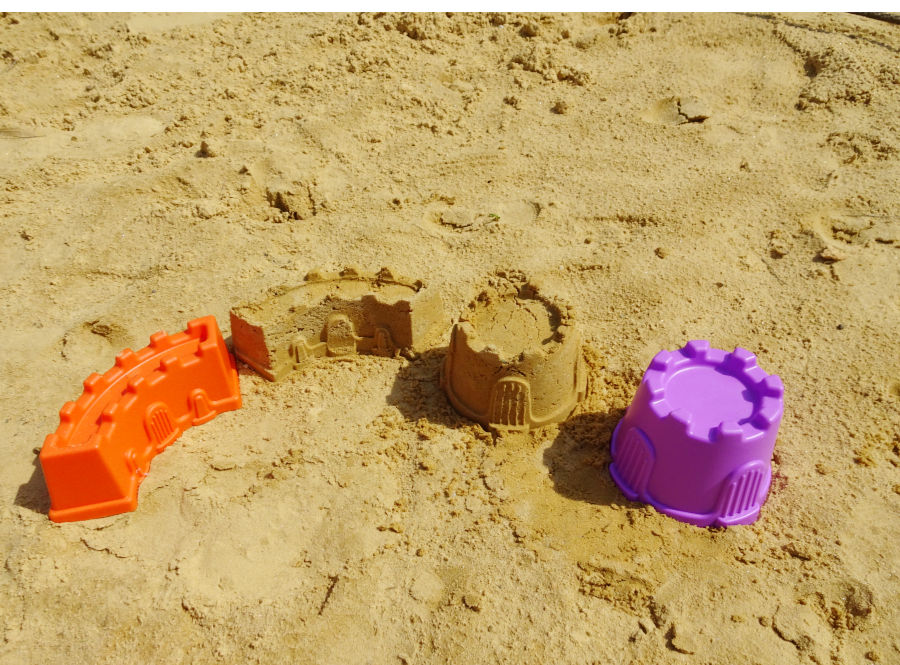 I especially love the little castle walls they included with this set. These would be perfect for building a moat around the ocean water or constructing a really intricate sand castle! Yes, I am still a kid at heart and I love building sand castles!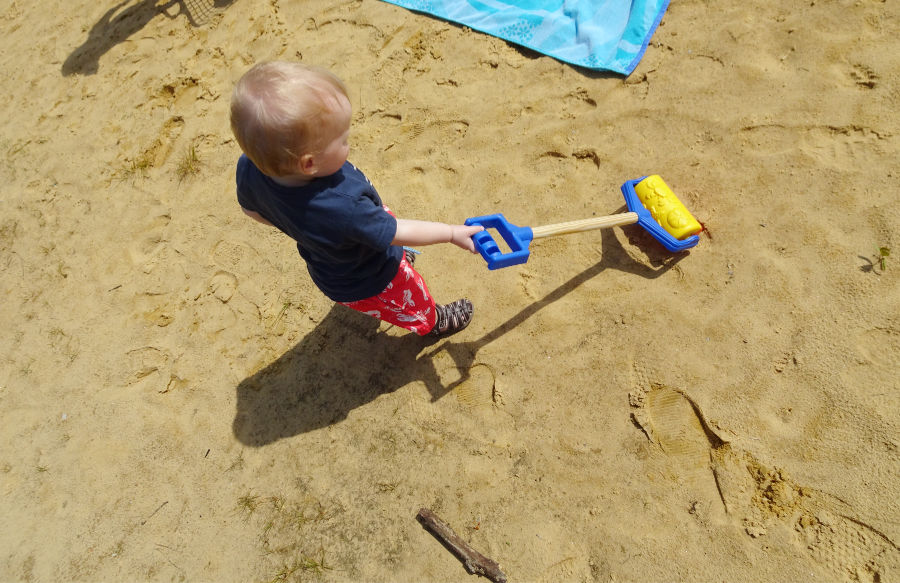 The Seashell Roller is also a fun addition to any beach toy collection! When rolled it makes little imprints in the sand of seashells and starfish. It works best in damp sand but my kiddo still had a blast rolling it everywhere in the sand!
My Very Own Ice Cream Cart – $44.99 (Buy on Amazon)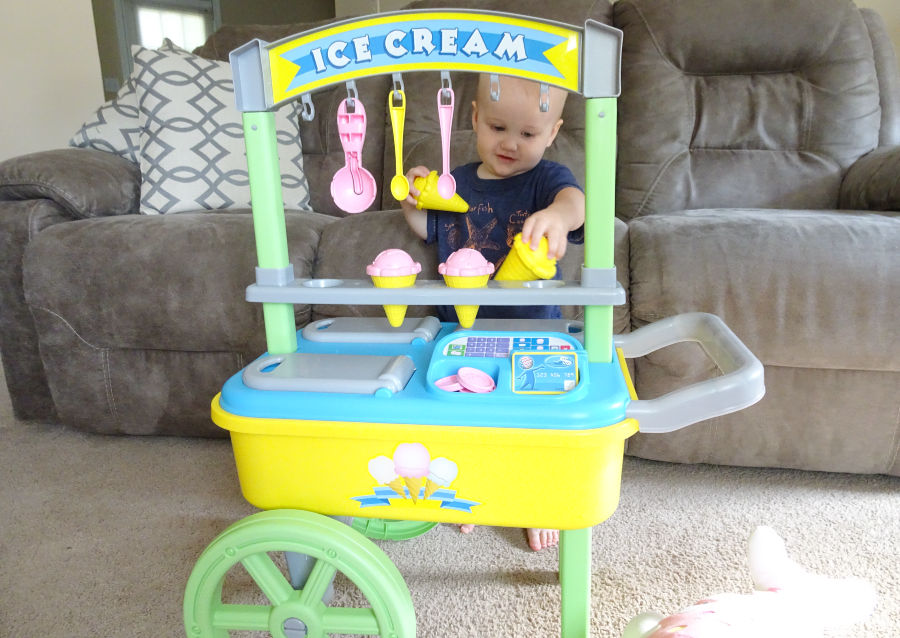 This is my son's new favorite toy! My Very Own Ice Cream Cart is almost too cute to handle, isn't it? It comes with scoops, spoons, cups, cones, ice cream, and even money for the little cash register! This toy is perfect for entertaining my son on days where it is far too hot to go outside. He loves pushing it around and giving me ice cream! Mama only wishes it was REAL ice cream…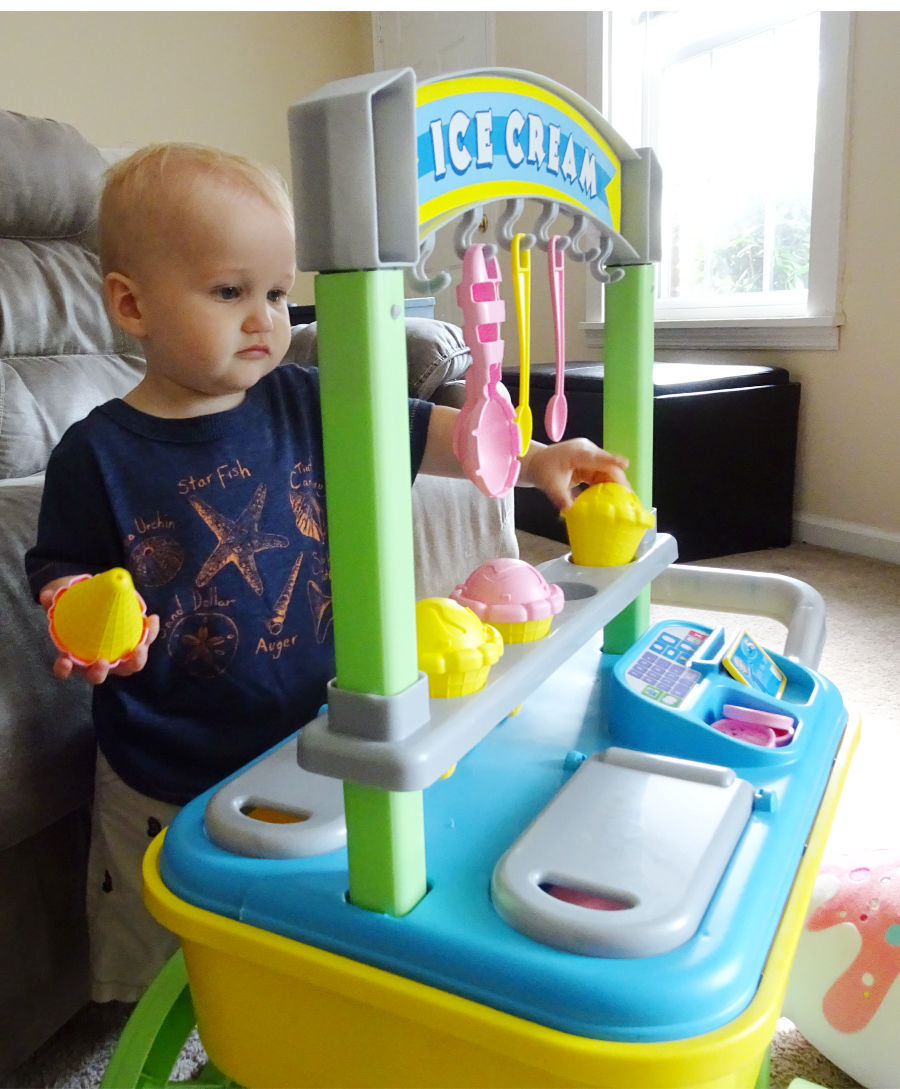 Now, I really only have one complaint about this toy. The cart came with the blue lid already fully attached, even though all of the pieces for me to assemble were inside. I then had to pry it open in order to get the pieces out. The issue was that the lid was on so tightly that I ended up breaking it in two places! You can see in this picture on the left side of the cart the lid is cracked. I am not the world's strongest woman, so I was very shocked that I was able to do that much damage! All in all though, once the lid was off, the assembly did go pretty quickly and I had it put together in about twenty-five minutes.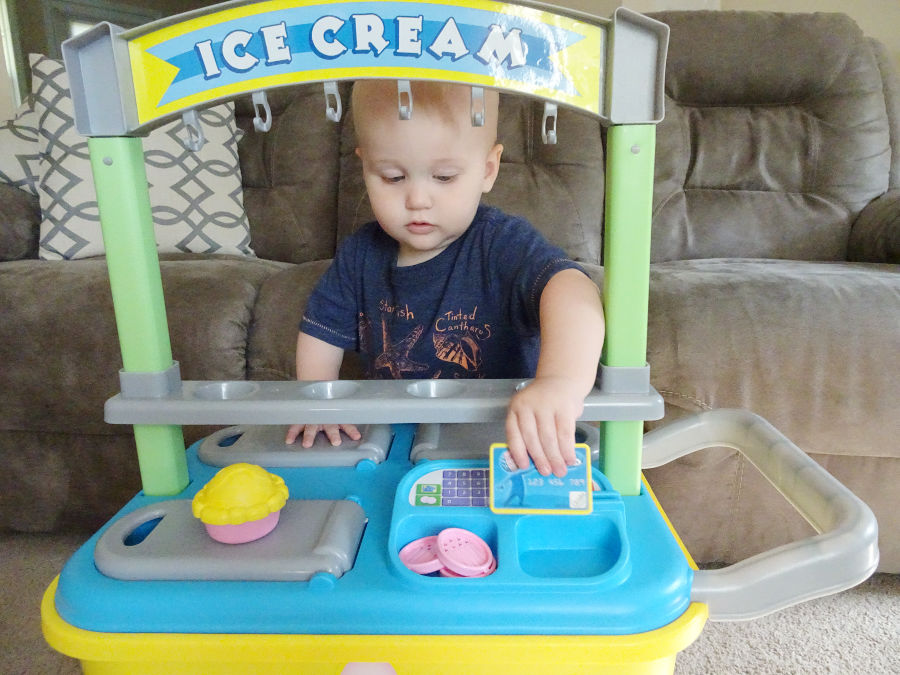 Don't forget to pay for your ice cream, Mama! Yes, it even comes with a tiny credit card. Seriously, SO CUTE.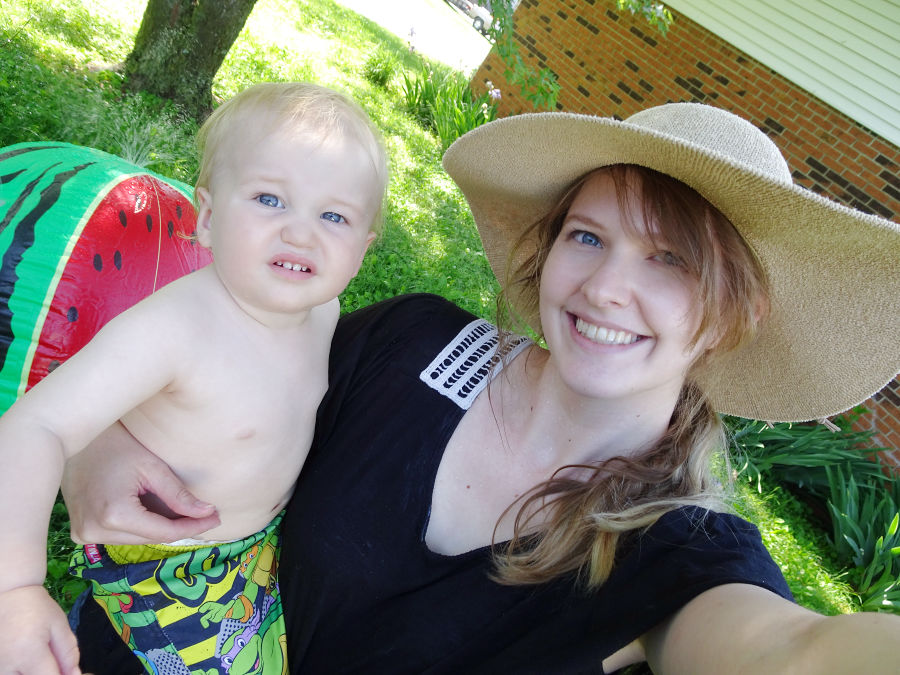 Boys and girls alike are sure to have a blast with these sizzling summer toys! Here's to a great summer!