Do you remember the green coffee weight loss craze? I had quite a few friends who were buying green coffee pills and extract to put in just about everything .While it seemed great in theory, most of them gave up once they didn't see instant weight loss and went back to their bad eating habits. Since I was a poor college student back then, I didn't take part in it since it really wasn't in my budget. Once I was married and no longer struggling, I completely forgot about green coffee, until I was approached by Genesis Today to review their Skinny Coffee. As someone who was curious about green coffee, I asked for enough to try the coffee for two weeks to see it compared to some of my other portable coffee choices.
Skinny Coffee: How It Works
So, what is the big deal with green coffee and how is it different from normal coffee? The major difference is that green coffee is made from unroasted coffee beans. While roasting coffee gives it an amazing flavor, it also destroys the chlorogenic acid in the coffee. For those who are wondering what exactly chlorogenic acid is, it is one of natures strongest antioxidants, one that is known to help with weight loss by slowing down the release of sugars in the bloodstream and helps keep your metabolism regulated. Green coffee also has more caffeine naturally since it isn't lost in the roasting process.
What makes Skinny Coffee so unique is that it is a mix of light roast coffee and green coffee extract. This coffee not only tastes amazing, but has all the health benefits from both types of coffee. To give a delicious specialty coffee flavor, it also contains milk and natural sweeteners (both natural cane sure and stevia) to make your coffee on the go experience even more heavenly. Best of all, it has fewer calories than a cup of Starbucks coffee, allowing you to treat yourself without feeling guilty – it only conatains 130 calories per 11 oz container.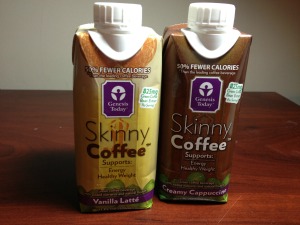 Skinny Coffee: Taste & Flavor
Currently, Skinny Coffee is available in two flavors – Vanilla Latte and Creamy Cappuccino. Both of these flavors taste pretty good in my opinion – emphasizing the coffee with a slight hint of milk giving a nice, creamy texture. The one thing that makes it stand out from other bottled or canned coffee is that it is slightly more bitter than normal, due to the green coffee extract. In my opinion, the green coffee extract makes it taste like a mix between quality coffee and green tea, giving it an unusually interesting, but good flavor. I personally really like the taste of these coffees. The only thing that some people may not like about it is that it does have a slight aftertaste from the Stevia in the coffee. While the Stevia is pretty low on the ingredient list, it is still there – something that made my husband disappointed in the coffee. Since I love Stevia, however, I was pretty happy with this coffee.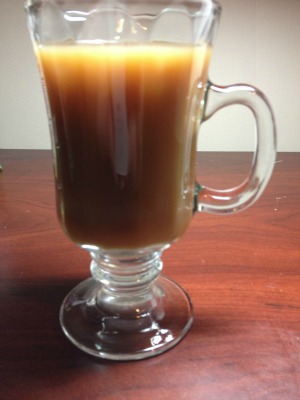 Skinny Coffee: Usability
In my opinion, the best part about Skinny Coffee is that it is so convenient! The individual 11 oz container is lightweight but sturdy, and the perfect size for throwing in a backpack or your purse. With the thickness of the paper packaging, I'm not even worried about it getting punctured in my purse. What I also love about this coffee beverage is that it is in an easy to drink container. No annoying straws or easy to deal with tops. All you have to do is unscrew the top and you have a coffee drink that is not only easy to drink in the car, but closable too!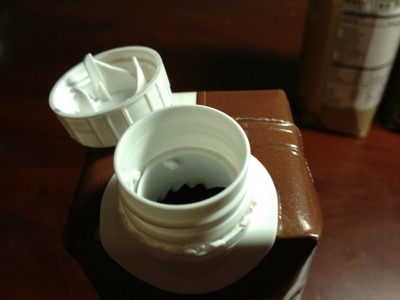 Skinny Coffee: Overall
Based on my own experience with Skinny Coffee, I would give it an A rating. This coffee tastes great, gives you a boost of energy, and can help you lose weight! While I'm not likely to give up my normal morning coffee at home, this is a great way to watch your calories on the go and avoid spending way too much at Starbucks or your local coffee shop. I don't think I will be purchasing bottled coffee anytime in the near future, especially now that I have found a healthier alternative – Skinny Coffee!
Skinny Coffee: Where to Purchase
Currently, you can purchase a six pack of Skinny Coffee at Wal-Mart, the Genesis Today website, and Amazon.com on their Skinny Coffee product page. If you would prefer having a liter rather than the individually packed coffees, you can also purchase it at Whole Foods and other specialty health stores. No matter where you decide to purchase Skinny Coffee, we think you will love it!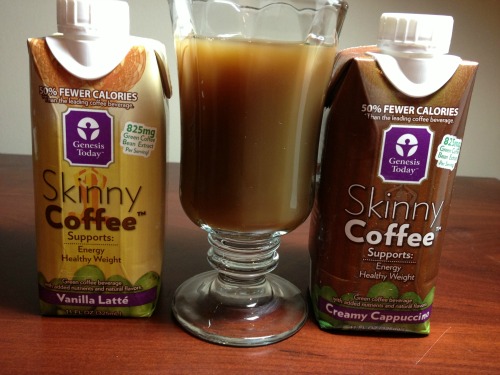 Skinny Coffee Giveaway
Would you like to try Genesis Today's new coffee beverage? We are happy to announce that we are working with Genesis Coffee in this awesome giveaway where one reader will get a six pack of Vanilla Latte Skinny Cafe AND a six pack of Creamy Cappuccino. With a nearly two week supply of this green coffee beverage, you can see if this coffee is really right for you as something to help with your weight loss, or to cut calories at work if you are a Starbuck-aholic (I used to be one too). Before entering, make sure to read the rules below before you enter the Rafflecopter!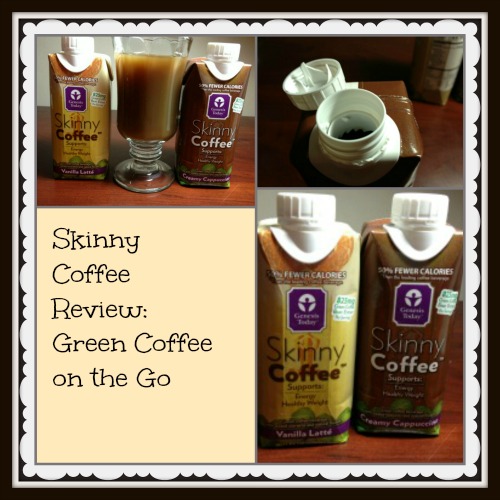 Skinny Coffee Giveaway
1 Readers will receive a six pack of Vanilla Latte Skinny Cafe AND a six pack of Creamy Cappuccino.
Open to US Only.
Winner will be chosen at random through Rafflecopter via Random.org.
Giveaway ends May 14th at 11:59pm.
Winner will be notified through email.
Winner will have 48 hours to respond before new winner is chosen.
Must be 18 Years or Older to Enter Rafflecopter.
Entering the Rafflecopter Means You Agree to Terms Above.
Good Luck!
Disclosure: Budget Earth did not receive monetary compensation for this review and giveaway, but did receive 2 six packs of Skinny Coffee for review purposes from Genesis Today. All of the opinions on this blog are the opinions of said author and these opinions may differ from your own.