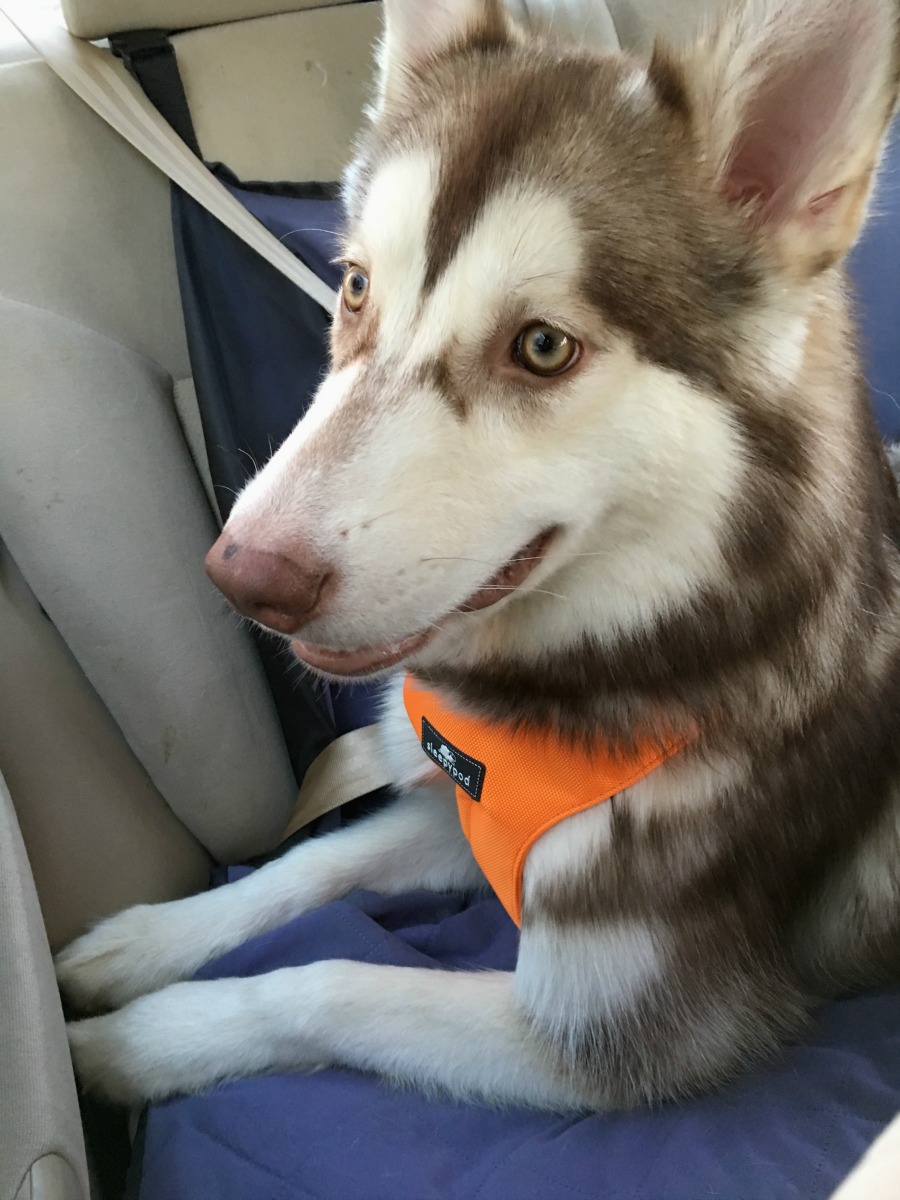 How many of you go traveling with your dogs? As many of you know, we love going on adventures with our dogs. One of the things we have always made a big deal about though is safety with our girls. Just like they are for us, car accidents can be extremely dangerous. Once we saw the Center of Pet Safety's first studies after we got our first girl Reya, it wasn't even a question that we needed harnesses for the girls. What is even scarier is how many harnesses out there don't pass car safety tests (some of them even shred apart!). Since the last thing in the world I could imagine is losing Rylie or Ivi in a car crash, we went with one of the only options on the market that passed safety testing for large dogs : Sleepypod! While we already had a Sleepypod Utility for Ivi, Rylie had recently outgrown Ivi's old puppy harness, leaving us looking for a new one for our growing puppy. Luckily, Sleepypod had the perfect solution for when she is traveling in Mom's SUV or Dad's car – the Sleepypod Sport. After asking them a bit about this new harness, we were excited when they asked Rylie to check to try out a harness and share the results with our readers!
Sleepypod Sport Harness: What is It?
Looking for an awesome harness to keep your pet safe in the car? If so, we think you will love the Sleepypod Sport Harness. Using their patented Infinity Loop design and their special padded vest to absorb energy, the harness is designed to distribute and reduce force in an accident that could severely harm your pet or you. Not only does it keep dogs safe, it allows them more comfort than the Sleepyod Utility, giving dogs the ability to lie down or sit comfortably to make their car ride as comfortable as possible. Make sure to watch the video below to see how this harness works during an accident (from the Center of Pet Safety's testing).
Sleepypod Sport Harness: Overall
As someone who has used Sleepypod with all of her malamutes, I have to say I do like this harness. Not only is it very easy to use (not worrying about anchors) but it is great for walking too. I will freely admit, while I love the Sleepypod Utility for the back of the SUV, it is a bit of a hassle getting on in the backseat of a car and doesn't work well as a walking harness (we usually have to put Ivi's Easy Walk Harness on under it). With this harness, all you have to do is slip the seatbelt in the loops, buckle up, and you are ready to go. The only catch is that you MUST use a shoulder strap style seatbelt or it does not work properly. Overall, Rylie seems pretty happy in this harness. While it doesn't work for the back of the SUV, it does work anytime she is riding in a back seat. If you are looking for an awesome harness for travel that works for up to 90lb dogs, we think you will love the SleepyPod Sport. Based on our own experience, we are delighted to give the Sleepypod Sport an A+ rating!
Sleepypod Sport Harness: Where to Purchase
Want to purchase this awesome harness for your own dog(s)? You can find the Sleepypod Sport Harness on the Sleepypod website!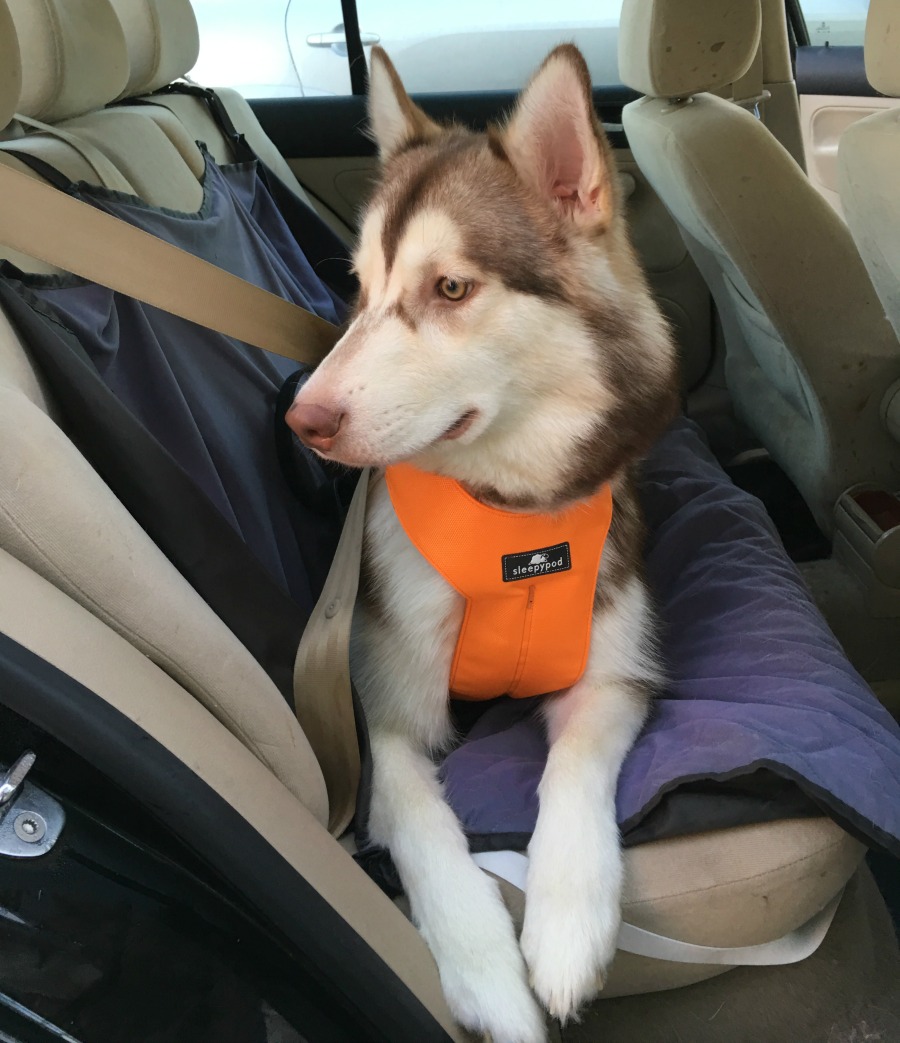 Want to learn more? Follow Sleepypod on social media!
Facebook | Twitter | Pinterest | Instagram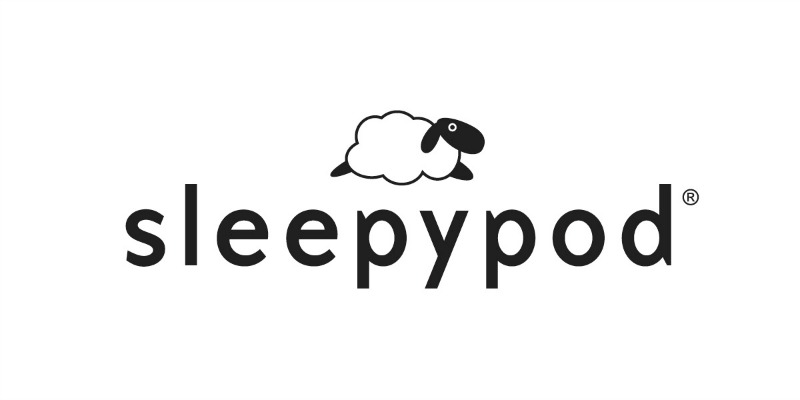 Would you like to have your products featured in a giveaway event? Want to increase your social media exposure? Contact susan.l.bewley@gmail.com to see how I can help YOUR company today!