If there is one thing I hate to do every week, it's laundry. I don't just hate folding laundry, but cleaning it as well. I know, I know – I'm lazy. It just feels like when I have free time I should be using it for more productive things – things like gaming or watching the latest episode of my favorite TV series (Arrow's back, yay!). As much as I'm embarrassed to admit, laundry is usually only done when we run out of clothes or I'm desperately wanting to wear something that's in the wash. I may hate doing laundry, but when I do take care fo it, I only want to use laundry detergents that aren't just guaranteed to work, but don't release toxic chemicals into my home or the environment. It's also helpful if they don't cause an allergic reaction or stain my clothes a lovely, dark blue (the last time I was desperate and used Tide – never again!) While on my search for the perfect laundry detergent, I came across something new that seemed rather interesting – SmartKlean. Curious about their laundry kit, I approached the company, who was happy to send me a complementary kit for review purposes.
SmartKlean Laundry Kit: What is It
What makes the SmartKlean Laundry Kit so innovative is the fact it actually isn't a detergent. Rather than detergent it uses mineral pellets, which, according to the product's creators, cause negative ions to form when in contact with water, forming both hydrogen peroxide and oxygen radicals. Through the combination of these natural chemical cleansers, the balls is able to clean laundry without the use of any synthetic chemicals added to the water.
SmartKlean Laundry Kit: Does It Work?
While doing my weekly laundry, I decided to give the SmartKlean Laundry Kit a try. One thing that is nice about the SmartKlean kit is that can be used right out of the box. You just throw it in the washer and you are good to go! The only thing you need to do first is look for stains. If any stains are present, you need to know their special soap bar to pre-treat the stains before they go in the wash. I was a bit nervous how my laundry was going to smell at first, because the pellets in the ball smell a lot like mothballs. Thankfully, my laundry just had a very neutral scent. From my inspection of the clothes, everything seemed clean and soft, letting me know that it truly does work!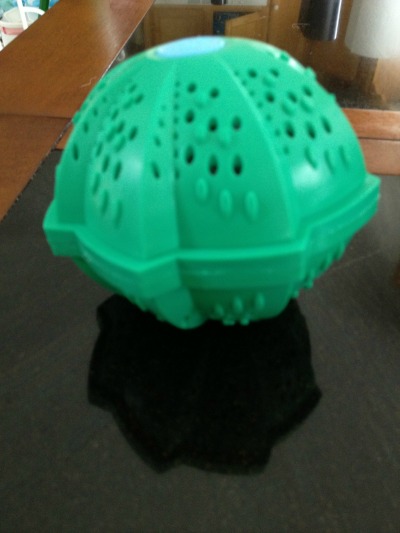 SmartKlean Laundry Kit: Overall
So far, the SmartKlean Laundry ball seems to do a fairly good job. I love that it can take care of all washes in cold water. My only complaint is that it isn't a true replacement for all laundry. I still have to keep detergent in the house for cleaning Reya's toys and anything that truly is badly soiled. For everyday laundry, however, it really does seem like a great alternative, especially since it can last for up to 365 loads. Based on my own experience, I am happy to give the SmartKlean laundry ball a B rating.
SmartKlean Laundry Kit: Where to Purchase
Want to try the SmartKlean laundry kit for yourself? You can purchase it on the SmartKlean website. It is also available at some local retails near you. To learn where it can be purchased, feel free to head over to their website! To learn more about SmartKlean, make sure to check out their blog, Facebook, & Twitter page!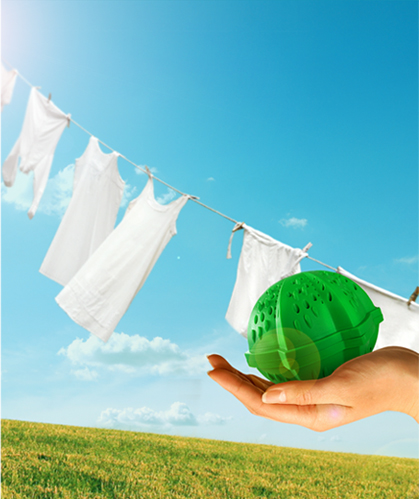 Disclosure: Budget Earth did not receive compensation for this review but did receive free product for review purposes via Tomoson.com. All opinions on this product are my own and may differ from our readers' opinions.
Would you like to have your products featured in a similar giveaway event? Want to increase your social media exposure before the holiday season? See how we can help! Contact susan.l.bewley@gmail.com to see what we can do for your company!