Over the past few years, I have learned to really enjoy my sleep. As a teenager and college student, sleep seemed like one of those 'optional' things. Who has time for sleep when there are so many fun video games and movies I could be watching? Now that I am an adult, I truly value my sleep. I have used memory foam pillows, traditional pillows, and even those odd body pillows trying to find that perfect pillow. Since I have been having issues sleeping, I brought my search online trying to find a new pillow. As I was browsing, I ran into SmartSilk, a silk-filled luxury bedding company that makes allergy friendly silk-filled pillows. Curious, I reached out to the company, who was happy to send two complimentary king size pillows to me for review purposes. As soon as they arrived, I couldn't wait to get started testing these pillows!
SmartSilk Pillow: What Are They
What makes SmartSilk pillows different from every other pillow on the market? Most companies create pillows that are designed to be thrown away every two to three years, leaving people to think they are getting a bargain for pillows. In the end, they spend hundreds of dollars every decade on nothing but pillows, leaving their wallet less full and their sleep less fulfilling. With SmartSilk, you are paying for a pillow that is designed to last and keep you sleeping peacefully throughout the night for a long time to come – each of their pillows comes with a full 10 year risk free warranty, giving you a comfortable pillow that is built to last, for under $100. As well, each pillow in their collection is certified asthma- and allergy-friendly, not only in the United States, but Canada as well, allowing you to sleep peacefully without having to worry about allergens, dust mites, or even pet dander!
As for the pillows themselves, you can expect only the best from SmartSilk. Each pillow first starts with SmartSilk's innovative polyester micro gel fiber filling, which is inside their silk-filled liner, giving you a super soft, cool surface that naturally adjust to your body temperature. The outer shell for the pillow is made from 100% cotton, , creating the perfect, breathable material pillow that is mold and mildew resistant, doesn't take in body odor, and is extremely easy to wash in your own washing machine and dryer. With SmartSilk, you are paying for a pillow that is perfect for just about every person!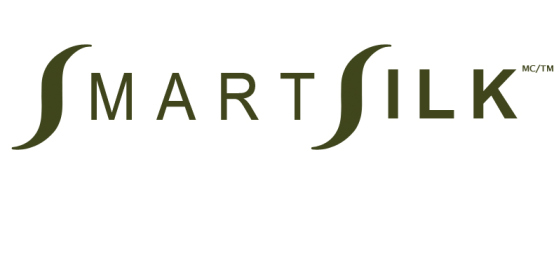 SmartSilk Pillow: Comfort
When I first opened my SmartSilk pillow, I was a bit concerned because they looks so flat. Even after waiting for them to inflate from their vacuum sealed pack, I was a bit uncertain. They were just so much flatter than anything else I had used previously. In all honesty, I hated these pillows at first, since they were just so different from any other pillow I had tried. However, I kept trying them not just for the review, but because of something my husband said – he had heard me breathing hard in my sleep – I had a head cold at the time – and said that I was breathing much more easily in my sleep with these pillows. It wasn't until the third night that I started to really prefer falling asleep on this pillow to my traditional memory foam pillow. It was flexible enough for me to put it in just about any position and was very cool due to the breathable fabric. I even noticed that I was no longer having blackheads on the side of my face where I slept, which was something I have never had happen in my life. Now, I can't sleep without this pillow. Memory foam just seems too high and firm for me, leaving me snuggling up to this pillow every night!
As for my husband, he seems to have a bit more mixed feelings about this pillow. While he likes the feel of the cover, and the coolness, he prefers a much firmer pillow. For this reason, the Smartsilk pillow wasn't a very good standalone pillow for him. What he did find that he loves, however, is combining this pillow with his preferred memory foam pillow. With this pillow on top, he has the best of both worlds, giving him a nice, cool pillow that feels absolutely amazing! So far, we both love our pillows and aren't sure how we slept so well without them!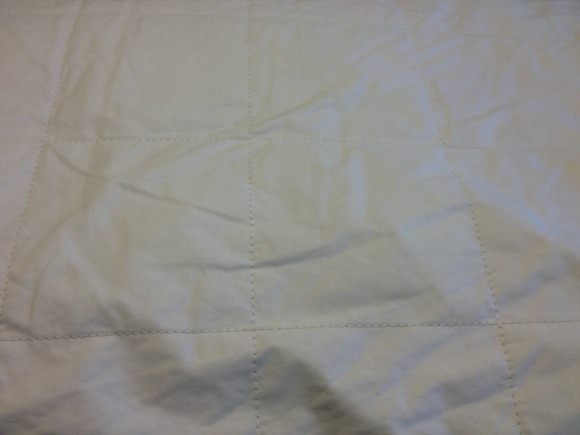 SmartSilk Pillow: Overall
So far, I have to say I love my SmartSilk pillows. While it may have been a bumpy ride at first, they are so far my preferred pillows at night. Now I have issues sleeping on our memory foam pillows! Even though my husband thinks they aren't firm enough for him, he has combined it with his shaped foam pillow to create the 'perfect' pillow in his eyes. So far, based on our own experience, I can happily give these pillows an A rating. They are soft, comfy, and cool, making them a great option for anyone who is searching for the 'perfect pillow.'
SmartSilk Pillow: Where to Purchase
Want to purchase a set of these pillow for yourself? You can purchase a silk filled pillow and other amazing products at the SmartSilk website. Before purchasing, just make sure to check out their Twitter & Facebook accounts first to make sure they aren't running any amazing sales! If you have pets, also don't forget to check out their new PawsNSilk line!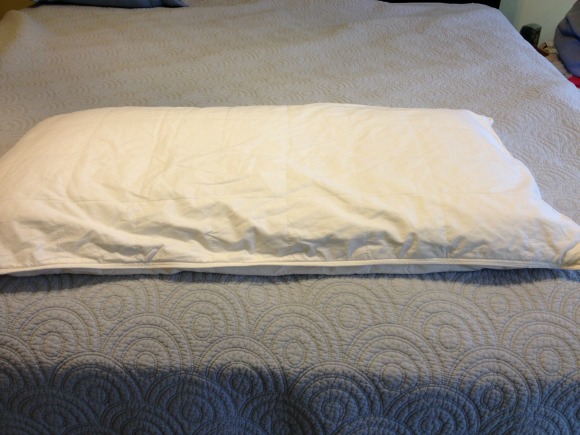 Disclosure: Budget Earth did not receive compensation for this review but did receive free products from SmartSilk for review purposes. All opinions on this product are my own and may differ from our readers' opinions.
Would you like to have your products featured in a similar giveaway event? Want to increase your social media exposure before the holiday season? See how we can help! Contact susan.l.bewley@gmail.com to see what we can do for your company!