Disclosure: I received this product for free to review. The opinions in my review are honest and my own.
Do you ever feel self conscious about your teeth? As a coffee drinker and someone who was once addicted to soda, my teeth aren't as pretty as they were when I was a teenager. While they really aren't THAT bad, they do make me a bit self conscious. Maybe it's from seeing my brothers be a bit self conscious about their teeth from over a decade of smoking, but I feel like I'm too young at 32 to be worrying about the whiteness of my teeth! After talking to some of my blogger friends and watching a few Youtube videos, I think I found the perfect solution – Smile Brilliant Teeth Whitening System!
Smile Brilliant Teeth Whitening System: What is It?
Looking for a teeth whitening system that will give you beautiful, naturally white teeth with the same system used by your dentist? If so, we think you will love Smile Brilliant! This custom-fitted teeth whitening system is hand crafted by dental lab technicians and designs to give you the best teeth whitening experience – without the dental visit. Since they are identical to what most dental offices use, you can save up to 70% off what you pay at the dentist by using Smile Brilliant. Best of all, it is risk-free, allowing you to get your money back if you aren't happy – they are that confident you'll love the results!
What Comes in the Box/Package
1 Teeth Whitening Trays
Carrying Case
Impression Material
3 Way Pre-Paid Postage
1 Set of Custom Dental Models
Professional Teeth Whitening Gel
2 Year Teeth Whitening Tray Replacement Warranty
Instruction Brochure
To learn more, make sure to watch the video below!
Smile Brilliant Teeth Whitening System: Overall
Before I go any further, let me make it clear this is the first of a series of posts. It can take 4-8 applications sometimes before you start seeing results. To me, this seems realistic, given how the system works (it's a different type of peroxide than what we have in our bathrooms ). I would personally rather something that really works over something that promises fast results and just takes my money, you know? The last time I tried one of the systems that had those promises I felt like a true dork dealing with specialty lighting and not really seeing noticeable results.
With this system, the first thing you focus on is building a mold of your teeth. This is the EXACT same thing your dentist does during your first visit. Before you panic – don't! – it's super easy. You take out a specialty putty, put it in the mold they send you, and take an impression of your bottom and top teeth.  Once the impressions have a chance to harden a bit, you ship it back to Smile Brilliant (postage prepaid) and they create a mold of your teeth. After it's finished, they ship it back to you for use at home. Now, here is what is really cool – the mold can be used FOREVER! You just keep using the whiteners that come with your set or purchase more when necessary for upkeep.
Now, for the teeth whitening part. For this part, I saw very small results after my first try, but again, you shouldn't be seeing major results your first few times using it. So far, I am impressed with this teeth whitening system, but we will obviously see more over time. To me, I love any system that lets me control when I want to treat my teeth, and doesn't force me to buy expensive sets time and time again. Once you get your mold made, the most expensive part is done! I mean, from a cost perspective and looking at others' results I have seen online, how can you NOT love this system, especially with how much the dentist charges for a very similar kit (I know of a place near us that charges $500 per visit!).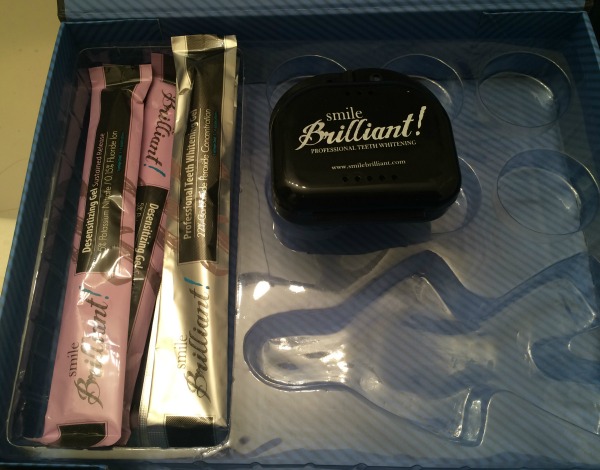 Smile Brilliant: Where to Purchase?
Want to try out this awesome teeth whitening system for yourself? You can buy a start set to make your bold and get started on their website for only $119. Also, you get 5% off by using our exclusive discount code –  bewley5!
As I said above, we will be doing more posts over time showing how it has helped my teeth so you can see first-hand how much it helps! To learn more, head over to Smile Brilliant and see what everyone is talking about!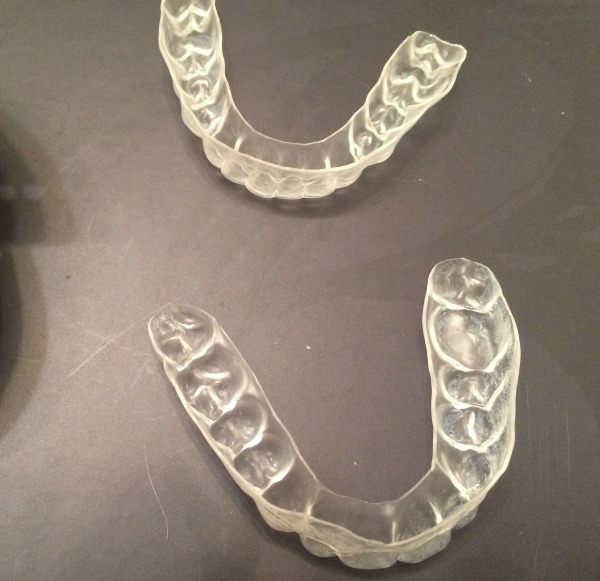 Disclosure: Budget Earth did not receive monetary compensation but did receive products for review purposes. All opinions on this product are my own and may differ from our readers' opinions.
Would you like to have your products featured in a giveaway event? Want to increase your social media exposure? Contact susan.l.bewley@gmail.com to see how I can help YOUR company today!