Do you have little guilty pleasures in life? If you ask my husband, he would very quickly tell you that I have an obession with bath products. In theory, he is supposed to have room in the cabinet under the sink, but in reality, it is actually filled with various bath products I have purchased or been asked to review. I just love trying different, all natural soaps, bubble baths, creams and hair care products, and I've collected quite a few that didn't impress me, but I can't bring myself to throw away. While I am not SUPPOSED to be getting anymore bath products, I found something I couldn't resist – cupcake soap. Having read about food shaped soap in some of my soap making groups, I couldn't wait to try one of these adorable Soapy Cupcakes from Actz.
Soapy Cupcakes from Actz: What is It
When I first told my husband I was getting a soap cupcake, he really didn't have a clue what to think. Once it arrived however, he had to admit it was pretty cute. All of Actz cupcakes are actually glycerin soap and all parts of the soap are made with either vegetable glycerin, or a coconut oil base. Unlike most soap, glycerin is an all natural soap with a variety of health benefits, including keeping the skin hydrated, and being delicate enough for even the most sensitive skin. With how Actz makes their soaps, you will also never have to worry about any animals being harmed since their products do not contain any animals products and are never tested on animals.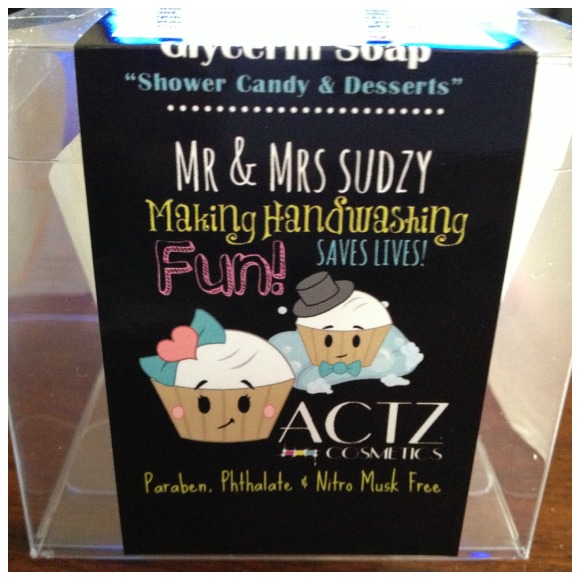 Soapy Cupcakes from Actz: Smell
Want to know the best part of the Soapy Cupcakes from Actz? They smell absolutely heavenly! While each cupcake in their store smells different, my own personal cupcake smelled like Strawberry Buttercream icing (as one of my favorite cakes, I was excited they chose this cupcake for me) and a glycerin bottom that smelled more like strawberries. As well, the scent isn't overpowering, making it the perfect soap to have on the sink or as a fun bathroom treat (for your nose and skin, not your tongue!).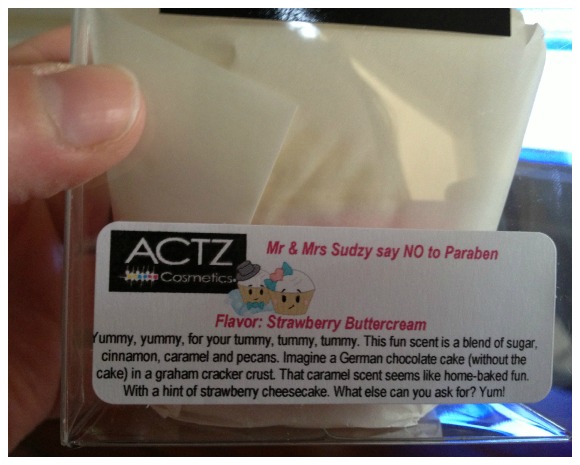 Soapy Cupcakes from Actz: Ease of Use
Part of what I loved so much about the Soapy Cupcakes from Actz is that they are multiple purpose. This glycerin soap can be used as a traditional soap with a washcloth or your hands, or as a shaving cream. I found that the soapy 'frosting' is perfect for shaving since it provides the extra moisture and creaminess you need for shaving your under arms and legs. To my surprise, it is also fairly long lasting. I have been using this soap for over three weeks and it still looks like a fairly cute cupcake on the side of my tub.
Soapy Cupcakes from Actz :Overall
Overall, I have to say I was impressed with the Soapy Cupcakes from Actz. These soapy cupcakes makes bathtime even more fun, making them perfect for kids or adults. I actually wish I had this cupcake in our guest bathroom since I think it would be something cute to show off to guests. At $6 a cupcake, I don't consider these a bad deal as a treat or guest soap, especially with all the time and effort invested into these adorable soaps. Based on my own experience, I give the Soapy Cupcakes from Actz an A rating! To learn more about these cupcakes or to see what other soaps are soal by Actz, make sure to check out the Actz online store!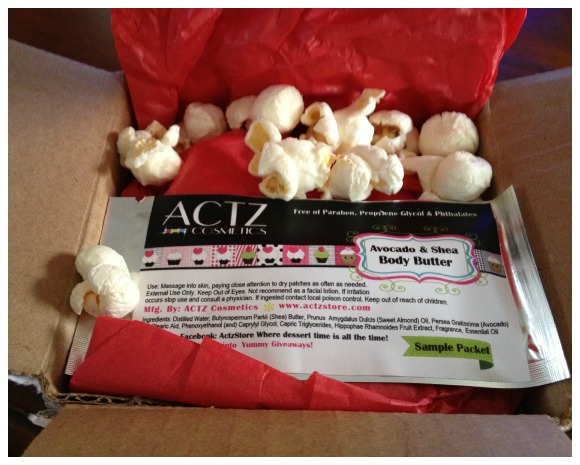 Soapy Cupcakes from Actz: Giveaway
Would you love to try out one Actz soapy cupcake? If so, we have the perfect giveaway for you! We are working with Actz to give two readers the chance to win one of these adorable cupcakes! To learn more, read the rules below and then enter through the Rafflecopter!
Soapy Cupcake Giveaway
2 Winners will receive a Actz Soap Cupcake.
Open to US Only.
Winner will be chosen at random through Rafflecopter via Random.org.
Giveaway ends June 24th at 11:59 pm EST.
Winner will be notified through email.
Winner will have 48 hours to respond before new winner is chosen.
Must be 18 Years or Older to Enter Rafflecopter.
Entering the Rafflecopter means you agree to terms above.
If you have any questions, feel free to email budgetearth@gmail.com
Good Luck!
Disclosure: Budget Earth did not receive monetary compensation for this review and giveaway, but did receive a soap cupcake for review purposes through Tomoson.com. All of the opinions on this blog are the opinions of said author and these opinions may differ from your own.