Disclosure: I received these products for free to review. The opinions in my review are honest and my own.
While I may love most of the things about my home, it has terrible tasting water. Everyone here agrees that the water has to be filtered or it tastes truly terrible. You would practically think you were drinking water directly from the Ohio river – yuck! Since our water tastes so gross, I am constantly trying different filtering systems. I have found that while some are inexpensive, they just don't filter the water enough for my liking, and others that do cost so much that they are impractical for us. As I was on my search for a new water filter, I approached by Soma, asking if I would like to review their elegant, eco-friendly but inexpensive water filtering system. After reading a bit about them on their website, I said yes, curious to see how their system worked with our own water issues.
Soma: What is It
Looking for a water filtering system that is truly eco-friendly and good for the environment? If so, we are excited to introduce you to Soma. Unlike other water filtering system, this glass carafe is made is made from blown glass in Germany (some of the best glass in the world), and filters using coconut shell-sourced carbon, 4 layers of silk, and a plant based filter casing, making the filtering system truly biodegradable. Best of all, the water tastes absolutely amazing.  As well, you can have a new filter sent straight to your home every two months, allowing you to have great water your whole family will love year-round. With its unique and eye-pleasing design aesthetics, you will even be happy to have your water filter noticed at parties or make it a practical table centerpiece for the entire family.
Soma: Overall
Out of all the water filtering systems I have tried, the Soma has to be the easiest-to-use canister I have seen yet. You don't need to have the carbon sitting for quite any length of time like most others I have used. Just run it under cold water until it looks clear and you are good to go. Best of all, it looks beautiful and works quickly. I was a bit skeptical with how quickly it worked, but everyone in house agreed that the water tasted great. So far, I am sold on the Soma and can't wait to see how it lasts for my family, especially with how we are both trying to drink more water. Based on my own experience with the Soma, I am happy to give this elegant looking and effective filtering system an A+ rating!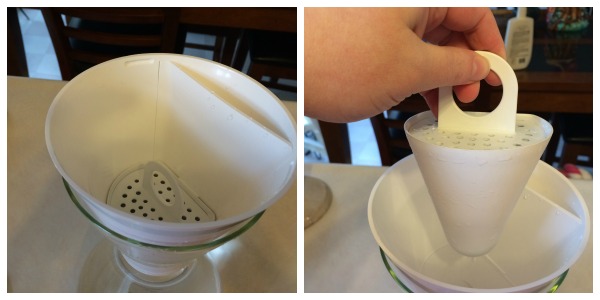 Soma: Where to Purchase
Would you like to purchase the beautiful carafe for yourself? You learn more about the SOMA, make sure to check all their different plans on their website.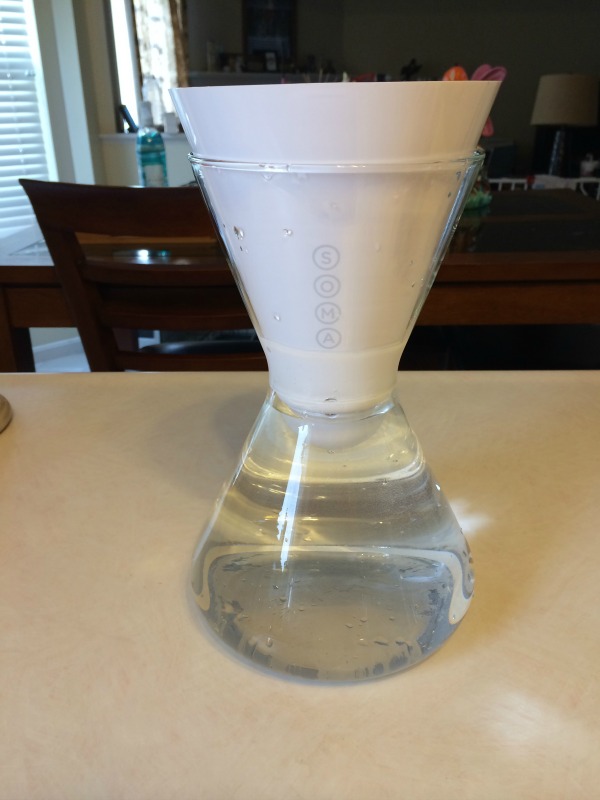 Disclosure: Budget Earth did not receive compensation but did receive products for review purposes. All opinions on this product are my own and may differ from our readers' opinions.
Would you like to have your products featured in a giveaway event? Want to increase your social media exposure this holiday season? See how Mom Powered Media can help! Contact susan.l.bewley@gmail.com to see what we can do for your company!