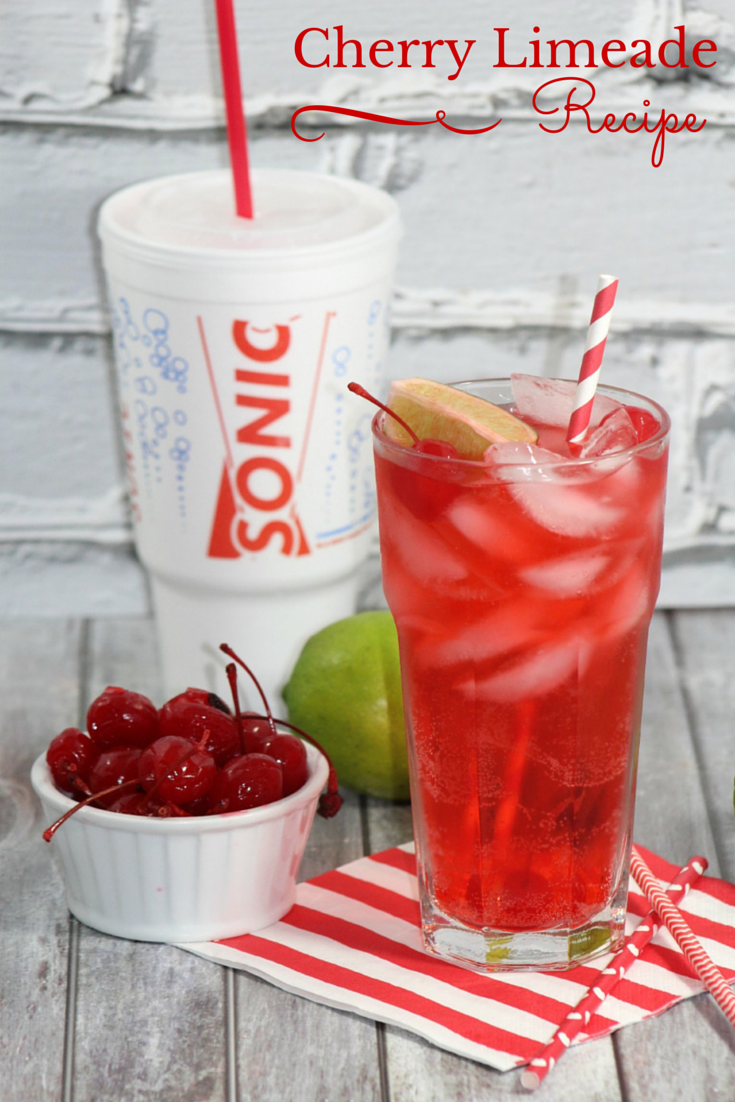 Do you have any fun family traditions to mark the beginning of summer? For us, it is going to Sonic and getting a Cherry Limeade. Growing up, Sonic was very different than it is now. It used to be closed most of the year, only opening at about the start of May and closing sometime in September or October. They assumed that most people had no desire to sit in a drive through and get cold summer drinks. Crazy or what?
Well, since it is what my husband and I both grew up with, neither of us even think of going to Sonic during the dead of winter and always go to get a Sonic Cherry Limeade as soon as the weather gets warmer. Unfortunately, the cost of this yummy drink has been creeping up through the years. I cringe when the 'Happy Hour' prices are more expensive than the old regular price. Yikes!
While nothing really beats the full Sonic drive through experience, I started experimenting in my kitchen to make a fun copycat recipe. I mean, what is better than being able to have a yummy Sonic Cherry Limeade anytime you want it! Best of all, you can put in extra cherries or cherry juice, mixing it to your exact liking. After a bit of experimenting, we finally found the perfect recipe that is perfect mixture of sweetness to make even the hottest day seem amazing! Feel free to try our yummy Sonic Cherry Limeade Copycat recipe and tell us what you think!
Note: Special thanks to my friends Krista from Adventures of Country Divas for helping me with this recipe and pictures!
Print
Sonic Cherry Limeade Copycat Recipe
Do you love Sonic's Cherry Limeade? Check out this delicious copycat recipe here!
2

cans of 7-up or Sprite

1/2

cup

of Grenadine

1/4

cup

lime juice
Ice
Maraschino cherries
Lime wedges
Instructions
Fill your preferred pitcher with ice.
Add your clear soda, grenadine and lime juice to the ice pitcher.
With a long spatula or stirrer, mix the ingredients in the pitcher.
Add cherries and lime wedges before serving for extra flavor!