Disclosure: I received these products for free to review. The opinions in my review are honest and my own.
Like many other people I am looking forward to getting outside now that it is warmer, and entertaining family and friends now that we have a grill. Now that we have our house in order, I can't wait to have people over eating a variety of yummy treats and grilled goodies. The only problem is that I do not have much in the way of serving dishes. Don't get me wrong, I have some large pieces that came with my dish set, but nothing that really looks amazing. As I was looking for the perfect and practical serving dishes for us, I was approached by SPARQ, asking if we wanted to review two of their amazing soapstone products. As I already had a personal love for soapstone, I couldn't wait for them to arrive!
SPARQ: Who Are They
Looking for high quality, eco-friendly entertaining products that are not only elegant but practical? If so, we think you will love SPARQ's line of hand-crafted soapstone products. Each of their products are designed to keep food or wine at the perfect temperature, while also making your food visually appealing during serving. With their contemporary design and practicality they are perfect for just about any family. As well, SPARQ is based in Denver, Colorado, and is proud to have their products made right in the United States! To learn more about their amazing products make sure to check out the SPARQ website or connect with them on Facebook or Twitter.

SPARQ: Soapstone Serving Slab
Looking for a way to display food while also keeping its internal temperature perfect? If so, you will love the SPARQ Soapstone Serving Slab. This appetizer tray is designed to not only make your food look stunning during serving, but keep the temperature just right since it can be heated or chilled. This means you can keep bread or freshly baked cookies warm when they come out of the oven -for anyone who entertains this seems like a must have for serving. I personally like to use it for displaying fresh fruit and keeping it cool. Based on my own experience with the SPARQ Soapstone Serving Slab, I am happy to give it an A rating!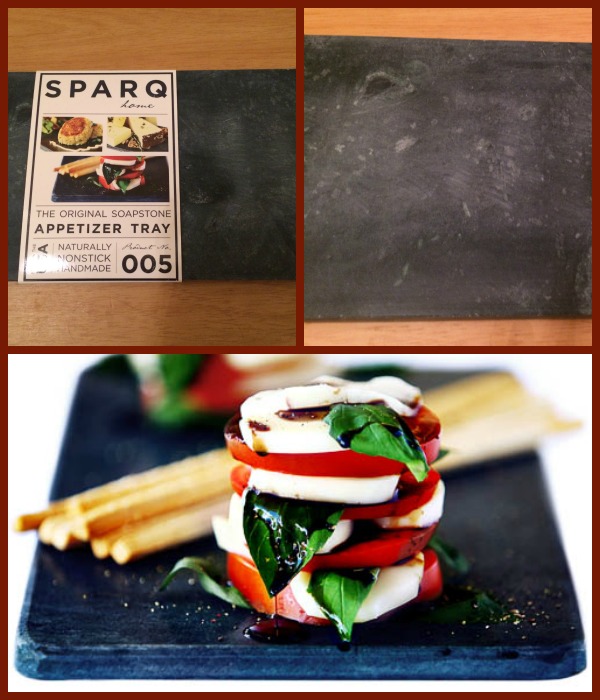 SPARQ: Soapstone Griddle
I will freely admit, this was the product from SPARQ that I was truly excited to try. The SPARQ Soapstone Griddle is an organic, all natural way to cook without using Teflon or other products that use dangerous non-stick chemicals on cookware. Since soapstone evenly distributes heat, you can cook just about anything with ease on this griddle. You can even put this on top of your outdoor grill to help seal in the natural juices of your food without any grease flare-ups. With a natural non-stick surface this stone is perfect for just about anything, allowing you to cook meat or vegetables, warm bread, and cut or even cook pizza on this stone. Personally, I love this griddle since it just so versatile with both sides being a great cooking surface. Now I can't wait for our next cookout so I can make amazing steaks with this griddle! Based on my own experience, I am happy to give the SPARQ Soapstone Griddle an A rating!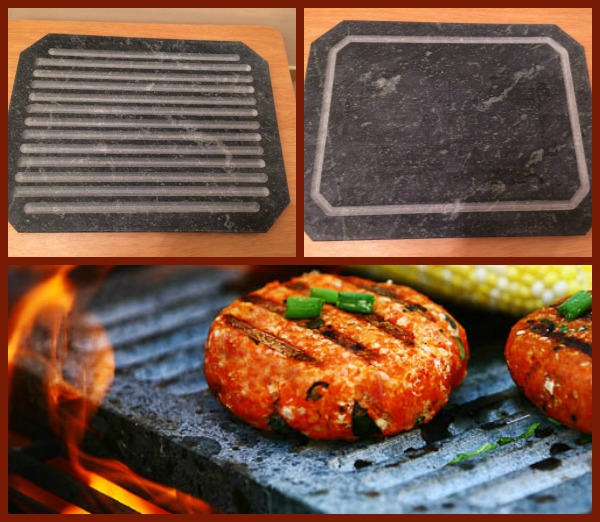 SPARQ: Where to Purchase
Would you love to purchase one of these beautiful stones for yourself? You can the SPARQ Soapstone Serving Slab on Amazon.com or the SPARQ website. Once you have used one of these gorgeous and practical stones you will see why I love them!
Disclosure: Budget Earth did not receive compensation but did receive products for review purposes. Budget Earth may, however, receive compensation through purchases from affiliate links in this post. All opinions on this product are my own and may differ from our readers' opinions.
Would you like to have your products featured in a giveaway event? Want to increase your social media exposure? See how Mom Powered Media can help! Contact susan.l.bewley@gmail.com to see what we can do for your company!