Disclosure: I received these products for free to review. The opinions in my review are honest and my own.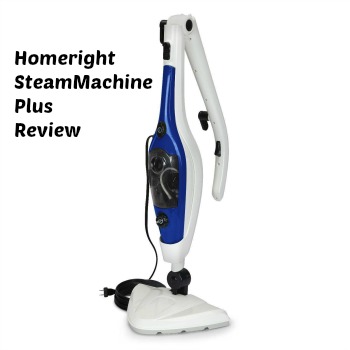 Over the past year, I have been trying hard to get rid of harsh chemicals in my home and been moving to only using steam, or eco-friendly cleaners. I have had so much success cleaning with steam that I have been trying to find the perfect steam cleaner for my mother. The problem for her, however, is that she cannot handle anything that is heavy or not easy to manipulate. This made looking for the perfect steamer for her challenging, especially with her weight limit due to an old injury. While on our search for the perfect steam cleaner, I was approached by one of my favorite companies – HomeRight – who asked to review their brand new SteamMachine Plus. Since I use the SteamMachine constantly in my own home, I couldn't wait to try out this new steamer and see if it was the perfect match for my mother.
HomeRight SteamMachine Plus: What is It?
Looking for a way to clean your floors and hard to reach areas without using harsh chemicals? If so, we think you will love the HomeRight SteamMachine Plus Multipurpose Steam Mop. This easy to use steam mop allows you to easily clean and disinfect just about any hard floor, including laminate, hardwood, tile, stone, and even linoleum. What makes steam cleaning so amazing is it not only cleans without the use of chemicals, but is hot enough to kill 99.9% of germs and bacteria, including e-coli, salmonella, and more! What also makes it unique when compared to other steamers on the market is its unique swivel triangular mop head, which makes getting into corners and tight spots even easier. To add make this machine even more user friendly for households, it also includes a detachable hand-held steamer, which includes 6 attachments that are perfect for cleaning and disinfecting common areas that are tough to keep clean including your oven, grill, countertops, and even bathroom surfaces. With the SteamMachine Plus, cleaning just became a whole lot easier!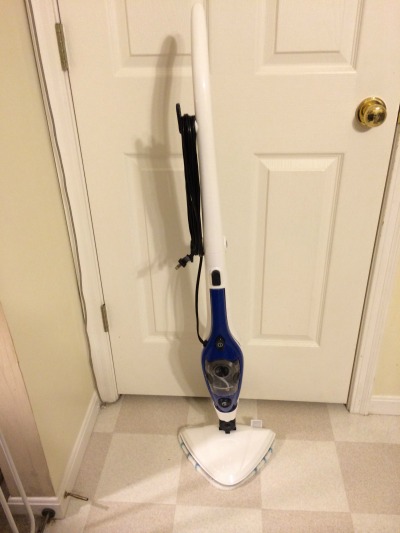 HomeRight SteamMachine Plus: Overall
I have tried quite a few steam cleaners and I have to stay, the HomeRight SteamMachine Plus is one of my favorites. Like the SteamMachine that I reviewed earlier this year it is very easy to use and comes with a variety of useful attachments. As well, it is very light weight, making it something that most people could easily lug up stairs or even carry around the house one handed. What really puts it above and beyond the competition, however, is its unique head that easily fits in corners and, ,of course, the removable handheld steamer on the unit. This little steamer is perfect at taking care of small jobs while you are cleaning and allow you to have one steam cleaner that can truly take care of everything. After trying this out in our own home, I have to say that I am very impressed. Based on our own experience with this unit, I am happy to give the HomeRight SteamMachine Plus an A+ rating!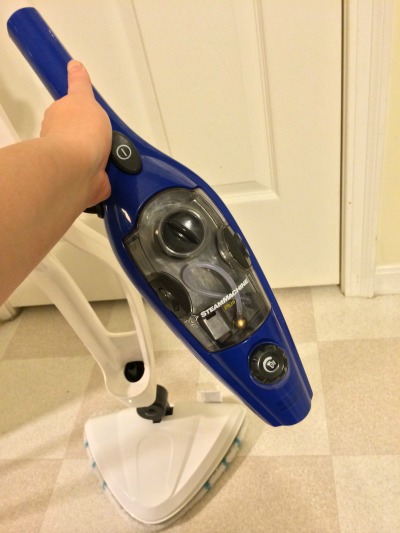 HomeRight SteamMachine Plus: Where to Purchase
Would you love to have this awesome steam cleaner for your own home? You can purchase the SteamMachine Plus on the HomeRight website for 124.99 or you can purchase it on Amazon.com with free shipping with $114.11. Once you have tried this awesome steam cleaner, you will never go back to using harsh chemicals on your floors again!
Disclosure: Budget Earth did not receive compensation but did receive products for review purposes. All opinions on this product are my own and may differ from our readers' opinions.
Would you like to have your products featured in a giveaway event? Want to increase your social media exposure? Contact susan.l.bewley@gmail.com to see what we can do for your company!