Streusel Coffee Cake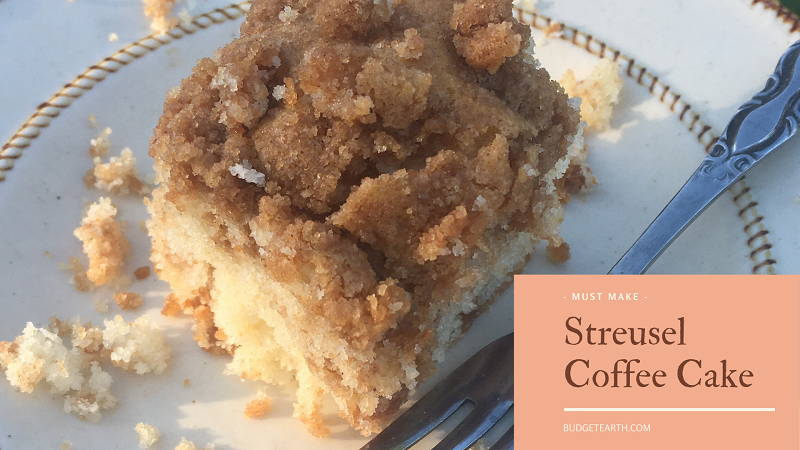 Adapted from Betty Crocker's Cookbook.
Everyone should have the perfect coffee cake recipe on hand. There's nothing like sharing a cup of coffee with your loved ones over generous squares of this soft, buttery cake. The tender cinnamon crumbles are the best part, which is why it's recommended you not only top the cake with them but also swirl them throughout the batter.
Oh, and maybe snack on some of the extra streusel crumbles, too. Ahem.
This coffee cake is easy and quick to throw together and doesn't require any special ingredients. My dad has baked this coffee cake for as long as I can remember, and it has been a family favorite for many birthdays and other holidays, so I asked him to share his secrets for Father's Day. For us, this has and always will be "Dad's Coffee Cake."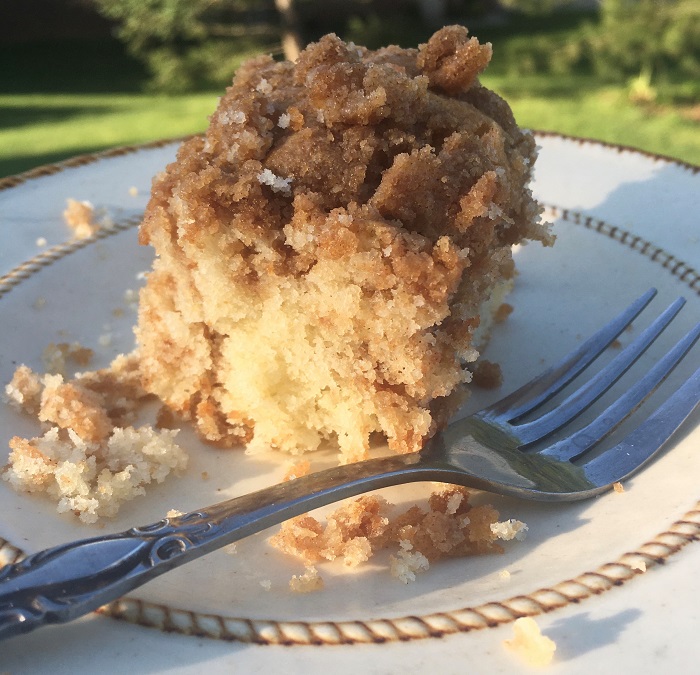 For the streusel:
1 c brown sugar, packed
¾ c all-purpose flour
1-½ t cinnamon
1 stick + 1 T COLD butter
Add ingredients to a medium/large mixing bowl. Using your hands, mix all ingredients until crumbly. Be careful not to overmix or you'll lose the pebble-sized crumbs!
For the cake:
2 c self-rising flour
1 c sugar
1/3 c butter, softened
1 c whole milk
1 egg
Preheat oven to 350 degrees and grease a 7×11 baking dish.
Add cake ingredients to a large mixing bowl and beat until thoroughly mixed.
Spread the cake batter in the dish and sprinkle with streusel. You may swirl a knife throughout to get a ribbon of streusel in the middle.
Bake about 35-40 minutes, or until a knife inserted into the center comes out clean.
Have you collected any special recipes from the father figures in your life? How are you planning to celebrate Father's Day this year?