Disclosure: I received this products for free to review. The opinions in my review are honest and my own.
While I love entertaining during the holidays, there is one thing I don't like – clean up. I'm not talking about cleaning up the kitchen or little things here or there, but dealing with dishes after everyone leaves. With my very small kitchen and dishwasher, I am stuck with a sink full of dishes, leaving me (or my husband) spending more time than I would personally like in the kitchen dealing with the unfun part of eating at home. Most disposable tableware also isn't practical for the holidays, since it is very thin and in all honesty, just doesn't look as nice. Well, at least this was the case until I found my new favorite compostable, disposable dishes – Susty Party Tableware!
Susty Party Tableware: What is It?
Looking for beautiful disposable tableware that is not only functional, but good for the environment? If so, we think you will love Susty Party Tableware. Based in Brooklyn, New York, Susty Party creates composatable, colorful, functional, party-ready tableware that is responsibly made in partnership with non-profit North American factories – factories that employ and empower the visually impaired. As well, all of their products, including plates, bowls, cups, straws, cutlery, tablecloths, and napkin are made from renewable or sustainable harvested materials in North America. By using Susty Party, you aren't just creating a stylish table, but helping the environment and our economy by keeping jobs here in the United States and Canada!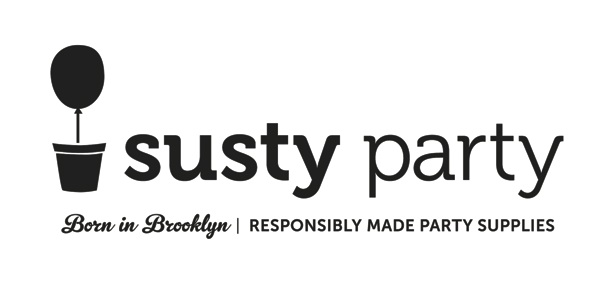 Susty Party Tableware: Overall
When I first opened my box of Susty Tableware, I have to admit, I was completely blown away. For me, disposable tableware is something that looks cute but you better expect to double it up since they are far from durable. This tableware is the exact opposite. It's aesthetically beautiful and very thick, seeming as thick as Styrofoam but with a texture that is closer to nice cardboard. Best of all, it doesn't look like cheap disposable tableware, but something that is beautiful on the table, making them a fun conversational piece, especially with the cute compost-friendly wood fork, spoon, and knife.  Knowing that the tableware is also compostable and renew-ably made makes me even more eager to use this, especially since I can have convenience without hurting the environment. Based on my own experience, I am happy to give Susty Party Tableware an A+ rating!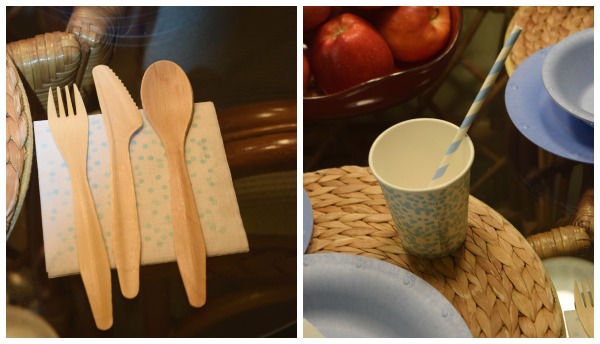 Susty Party Tableware: Where to Purchase
Want to purchase some of this gorgeous tableware for your own family? You can buy Susty Party tableware on the Susty website. Make your holiday clean up as easy as possible with this cute tableware! It can also be found at more Whole Food Stores, Wegmans, or at a store near you.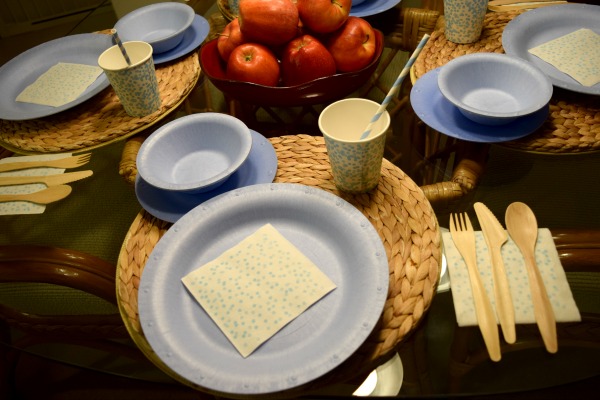 Disclosure: Budget Earth did not receive monetary compensation but did receive products for review purposes. All opinions on this product are my own and may differ from our readers' opinions.
Would you like to have your products featured in a giveaway event? Want to increase your social media exposure? Contact susan.l.bewley@gmail.com to see how I can help YOUR company today!