Disclosure: I received these products for free to review. The opinions in my review are honest and my own.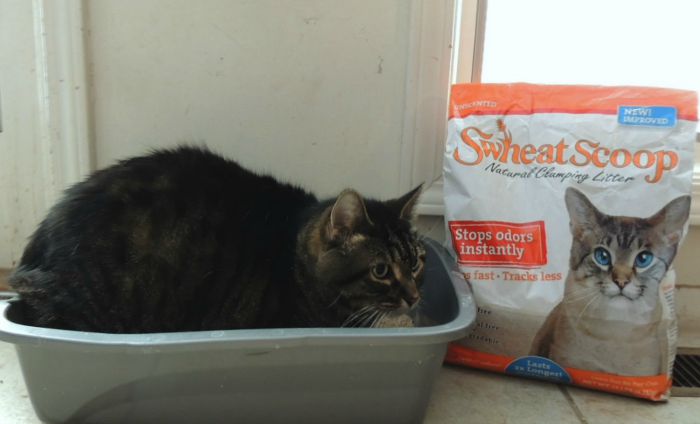 Cat owners, how much do you hate the litter box? We all know it is a necessary evil when it comes to owning cats, but it doesn't mean we have to like that it's messy, stinky, and in many cases, just plain gross. I will freely admit, I spent quite a bit of time jumping litter brands with our kitties. It seemed that none of them were great at controlling odor, and those that did the best job were usually quite messy to clean up. Personally, I can't stand clay litter, not just because of the dust and mess, but how horrible it is for the environment.  Normal, everyday clay litter comes from strip mining, which destroys natural habitat for animals, not to mention beautiful forests and mountains. As well, it is treated with many chemicals that aren't safe for us or our cats to breathe. In other words, it can be bad news for everyone all around. Luckily, my husband and I recently found the perfect solution for our family's cats – sWheat Scoop!
sWheat Scoop: What is It?
Looking for a high quality, all natural litter that is perfect for every cat? If so, we think you will love sWheat Scoop! This all natural, clay-free litter is not only free of harmful chemicals, but is made from 100% wheat and grain. As well, it is 100% biodegradable and renewable. In other words, you will have eco-friendly, clumping litter without the mess of clay, that is fantastic at keeping down those unpleasant smells from the litter box. To learn more, watch the video below about sWheat Scoop!
sWheat Scoop: Overall
Overall, we are fairly impressed with this litter. From what we have seen, it is much cleaner than traditional litter, but clumps well like the litter we all know. Also, it controls the scent fairly well, something impressive when you have multiple cats using the same litter box. While it is too soon to tell, we are also hoping it may help with some of the allergy issues – unfortunately for our family's cats, Lucie isn't the only one with my inlaws who is suffering from severe allergies. Her half sister, PB, also suffers from the same mysterious allergies no one can figure out. Our hope is that with the new litter, it can improve their quality of life and maybe their allergies are something no one had ever considered – their litter. Really, I have to say that sWheat Scoop has been the best clay litter alternative I have seen yet, and I cannot image going back to clay or crystal litter for Lucie. Based on our own experience (and the experience with the other cats living with my inlaws), we are happy to give sWheat Scoop an A rating!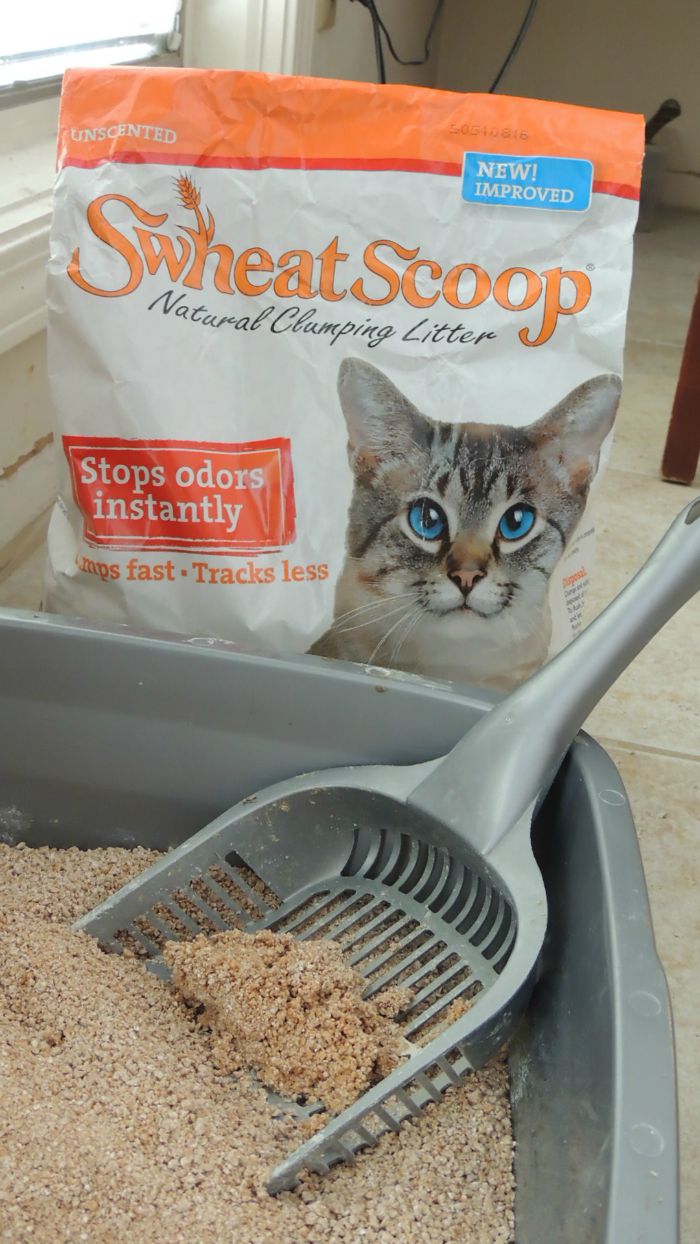 sWheat Scoop: Where to Purchase
Want to purchase this awesome litter for your own cat? You can buy sWheat Scoop in original or multi-cat at Petsmart, Petco, or a pet store near you using their store locator.  We are certain that once you try this awesome litter, you will understand why people all over the world love SWheet Scoop litter!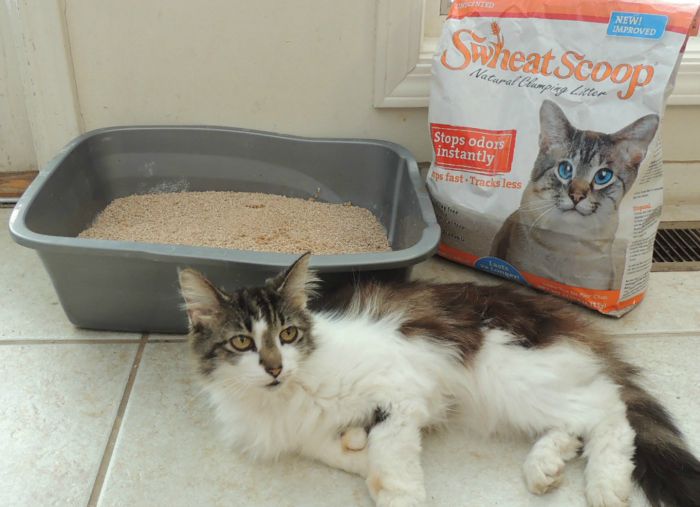 Want to learn more? Check out sWheat Scoop on Social Media!
Facebook | Twitter | Instagram | Youtube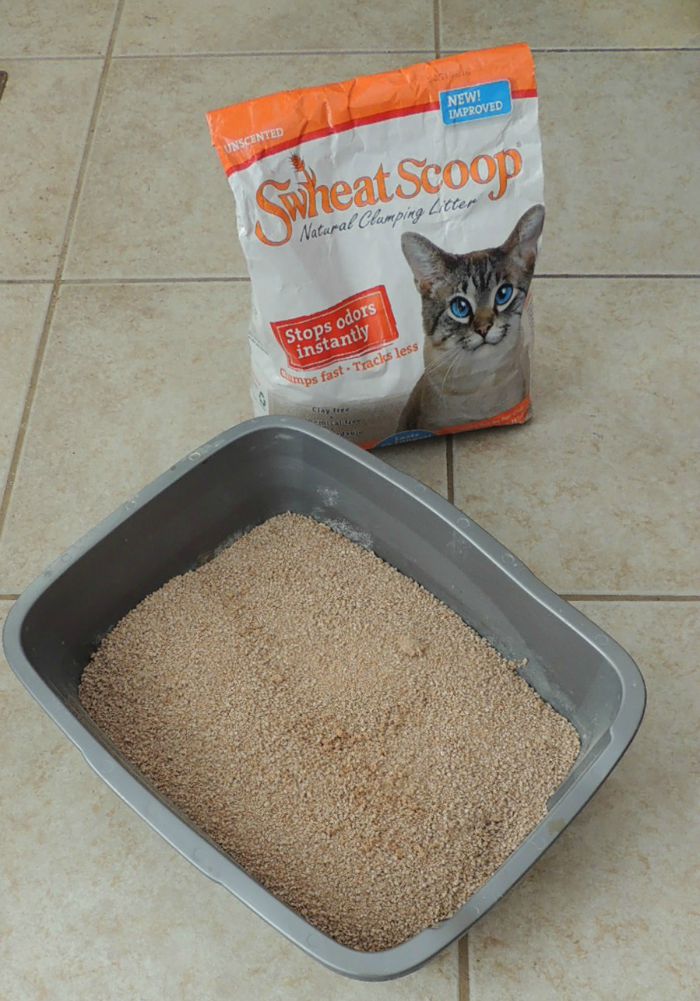 Disclosure: Budget Earth did not receive monetary compensation but did receive products for review purposes. All opinions on this product are my own and may differ from our readers' opinions.
Would you like to have your products featured in a giveaway event? Want to increase your social media exposure? Contact susan.l.bewley@gmail.com to see how I can help YOUR company today!