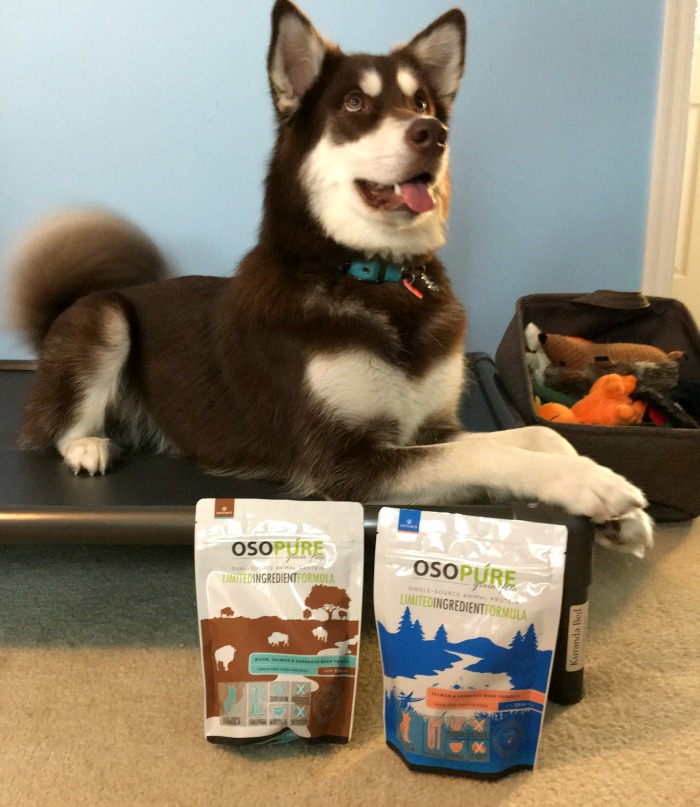 As some of you know, we use all natural dog foods in our home. While there are many great dogs foods on the market, I believe strongly that our dogs need only the best quality proteins and ingredients, allowing them to live a happy, healthy life. As well, I have learned that the higher the quality of ingredients, the more likely my girls are to eat the food (willingly) long term, allowing me to add it to their rotation of foods. Since malamutes are notorious for getting tired of foods quickly, we are constantly on the lookout for quality foods that not only meet our requirements, but pass the taste test. During our recent trip to BlogPaws, we had the chance to sample a new food that caught our interest – Artemis Dog Food. While they only had two smaller bags (2.5 lb each) available, we decided to give our girls a fun taste test!
Artemis's Pet Food's Osopure Line: What is It?
Looking for a quality food made from high quality proteins and perfect for pups with allergies? If so, we think your pet will enjoy Artemis's Pet Food's Osopure line. These protein-centered, grain-free lines use only the highest quality protein sources as the base for these specialized formulas and balance it with nutritious fruits and vegetables. As well, this food is available for all life stages, making it great for adult dogs and puppies alike! Currently, this food is available in three varieties – Salmon & Garbanzo Beans, Bison & Garbanzo Beans, and Duck and Garbanzo Beans.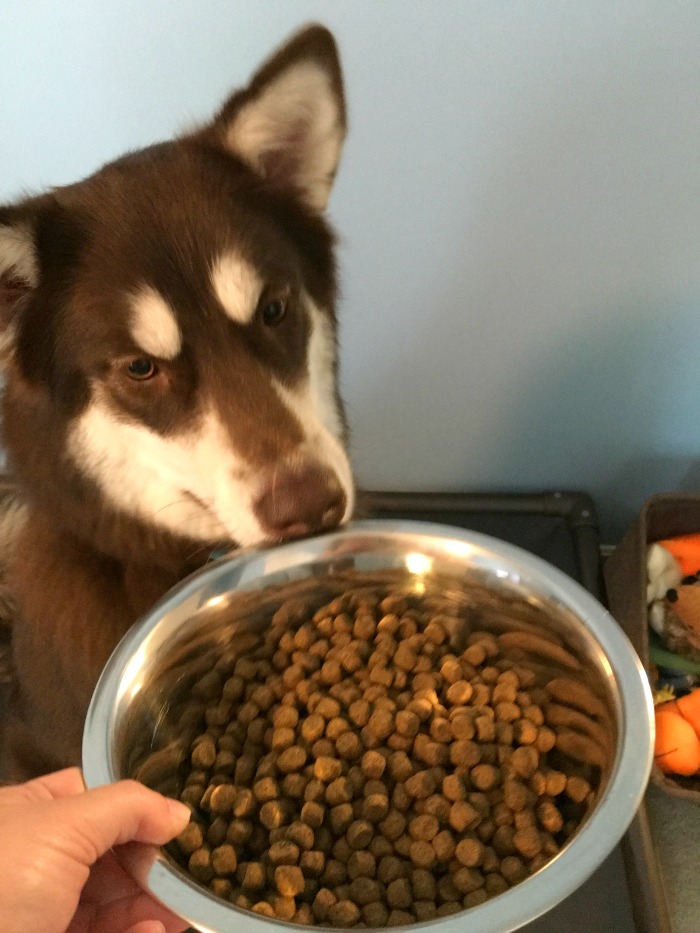 Artemis's Pet Food's Osopure Line: Our Thoughts
Since we didn't have enough food to test any long term benefits, we did more of a taste test with both girls. Both girls immediately wanted to dig into this food, and to my surprise, they loved it so much they ate almost half the bag. For Ivi, this was extremely shocking since she lately nibbles on food all day, hoping to find something better in her dish. With this food, she ate quite a bit – close to half the bag – in one sitting, and then came back to nibble like usual throughout the day. The puppy, we actually had to be careful with since she wanted to finish everything in one go (which is slightly less rare for her). On that front, both seemed to absolutely love the flavor of the food. While we obviously can't say anything about long term results, their food definitely seems appealing to dogs, even picky eaters like my malamutes!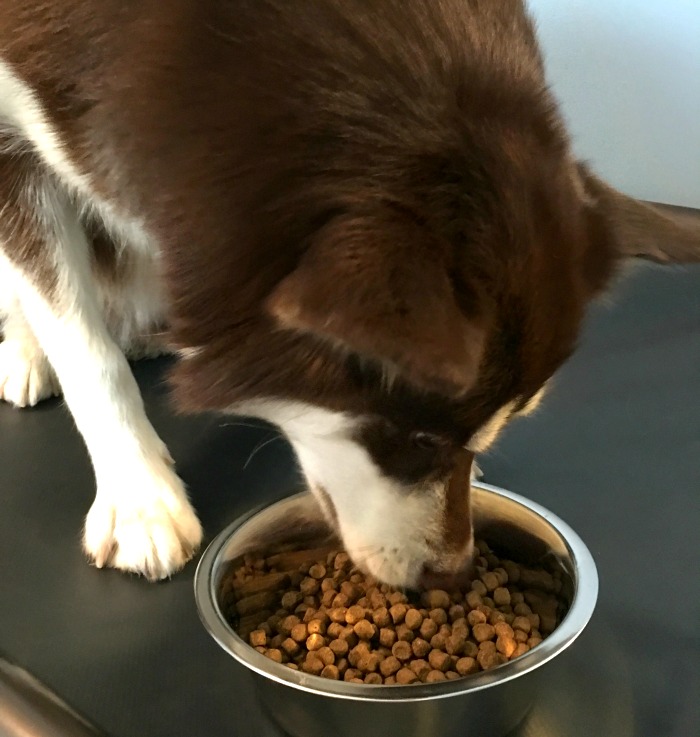 Artemis's Pet Food's Osopure Line: Where to Purchase
Want ot purchase this food for your own dog? You can find it at a retailer near you using the Artemis Store Locator.
Want to learn more? Check out Artemis on Social Media!
Facebook | Twitter | Pinterest | Instagram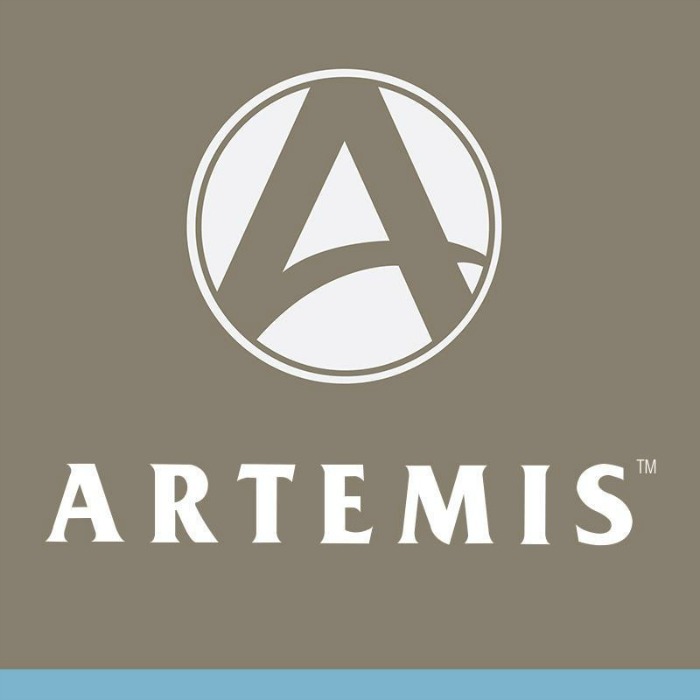 Disclosure: Budget Earth did not receive monetary compensation for this review, but did receive products for review purposes.  All opinions on this product are my own honest assessment, and may differ from our readers' opinions. 
Would you like to have your products featured in a giveaway event? Want to increase your social media exposure? Contact susan.l.bewley@gmail.com to see how I can help YOUR company today!