As many of my regular readers know, I am a big fan of tea. I probably drink more tea than any other beverage. Lately, I have been drinking even more green tea due to all the wonderful health benefits it offers. It's high in antioxidants, boosts the immune system, can help you lose weight, and more! The biggest issue I have with green tea is that with 80 – 100 degree Kentucky summers, I really don't want to drink hot tea. For this reason, I have been looking at variety of iced green tea alternatives. Recently, I discovered that one of my favorite tea brands, ITO EN, made a Half and Half Green tea (half juice, half green tea). When I found out I was going to get a chance to review two of their Teas' Tea Half & Half bottled tea, I was excited and couldn't wait to get into these bottles!
Teas' Tea Half & Half Tea: What is It
When I first heard I was going to be reviewing Teas' Tea Half & Half green tea, I thought it was going to be just another bottled tea. When I got it, I was surprised to find that it contained high quality green tea, cane sugar, and real fruit juice. Like most of ITO EN's products, the bottles are also made of recycled plastic, letting you know you are getting an eco-friendly bottled tea that tastes great and is good for the environment.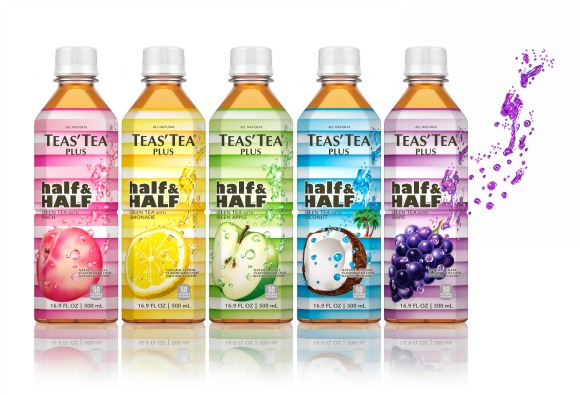 Teas' Tea Half & Half Tea: Taste
To see what I thought of the tea, ITO EN sent me two bottles of Teas' Tea Half & Half bottled tea: grape- and coconut-flavored. Even though I am not usually a grape fan, I decided to get into this green tea first. I have to say for someone who doesn't usually like grape flavored anything, this tea was pretty good. It was not overly sweet and had a nice, refreshing taste. The real treat for me, however, was getting into the coconut green tea. Without a question this coconut green tea is heavenly. Not only is it great cold, but lukewarm as well, making it the perfect choice for people who are planning on hiking or doing something else outdoor this summer.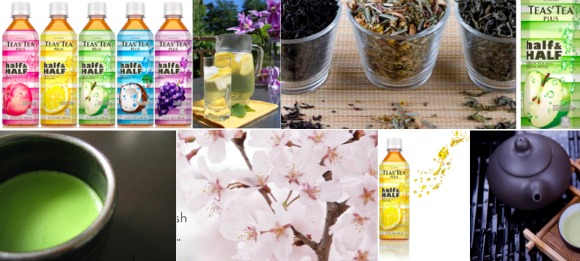 Teas' Tea Half & Half Tea: Fun Ice Cubes
When I first tried the tea, I realized this tea is more than just green tea – its perfect for recipes! I could easily see using it in making mixed drinks, or as an added flavor for beverages. Curious, I decided to use the pi ice tray my husband got as a gift and filled it with some Teas' Tea. Not only did it look cute, but gave a nice, subtle flavor to water. Best of all, its very low calorie, allowing you to have a fantastic glass of water!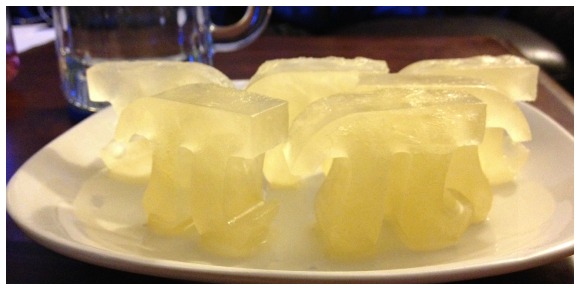 ITO EN Half & Half Tea: Overall
I have to say that I think this green tea is pretty good. While I'm not a huge fan of the Teas' Tea grape half & half tea, it is good for something grape-flavored. Since it is so versatile, I have to say a flavor or two of this is a must-have summer drink. Based on my own experience, I would give it an A rating. If you are interested in learning more about this tea, make sure to check out Amazon.com, Teas' Tea, or your local natural food store. You can also check them out on Facebook, Twitter, & Pinterest!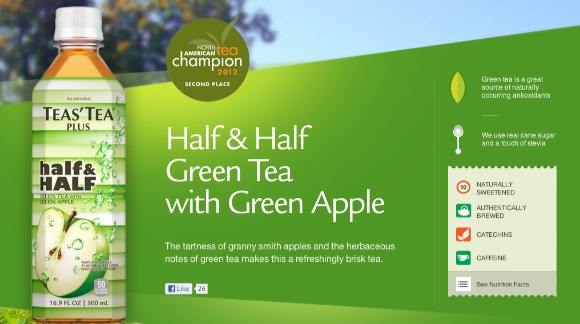 Disclosure: Budget Earth did not receive monetary compensation for this review , but did receive two bottles of Teas' Tea for review purposes from Tomoson.com. All of the opinions on this blog are the opinions of said author and these opinions may differ from your own.