Disclosure: I received these products for free to review. The opinions in my review are honest and my own.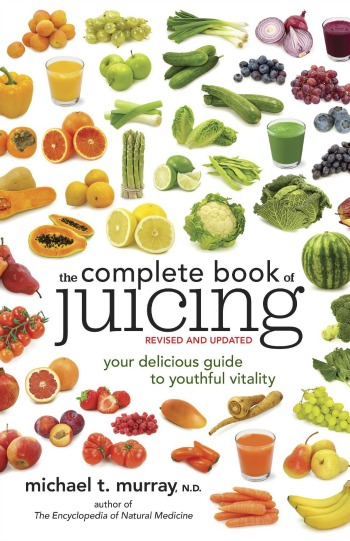 Over the past few weeks, I have been excitedly playing with my juicer. For years, I had been wanting to juice my own fruits and vegetables, and once my Fagor Slow Juicing Platino arrived, I finally had the opportunity to try all the yummy juices I had seen on Pinterest. The problem was that I was very quickly getting bored with the juices I had tried in the manual, leaving me looking for juicing books. A few weeks before my juicer arrived, I had received a copy of The Complete Book of Juicing to review. Since I was waiting on my juicer, I hadn't had an opportunity to try it – until now.
The Complete Book of Juicing: What is It
Looking for the perfect guide for juicing? If so, we think you will love The Complete Book of Juicing. This book has been revised for the first time in two decades and has over 200 delicious recipes. Some of these include weight loss aids, energy boosting, and medical juices from all over the world. Once you have seen this book, you will see why its consider a must for anyone who wants to start juicing.
The Complete Book of Juicing: Overall
As someone who just started juicing, this book very quickly became my juicing bible. It has just about anything you could imagine with juicing, ranging from healthy drinks to medical juices to help with a variety of medical conditions. It literally has just about anything you could think of when it comes to juicing. I haven't even tried half of the juices in this book yet and so far, I am very impressed. Based on my own opinion of this book, I am happy to give The Complete Book of Juicing an A+ rating and highly recommend it to all of my readers!
The Complete Book of Juicing: Where to Purchase
Would you like to purchase a copy of this juicing book for yourself? You can purchase a copy of The Complete Book of Juicing on Amazon.com for $10.18 or get the Kindle version for $9.67.
Disclosure: Budget Earth did not receive compensation but did receive products for review purposes. Budget Earth may, however, receive compensation through purchases from affiliate links in this post. All opinions on this product are my own and may differ from our readers' opinions.
Would you like to have your products featured in a giveaway event? Want to increase your social media exposure this holiday season? See how Mom Powered Media can help! Contact susan.l.bewley@gmail.com to see what we can do for your company!