Disclosure: I received this product for free to review. The opinions in my review are honest and my own.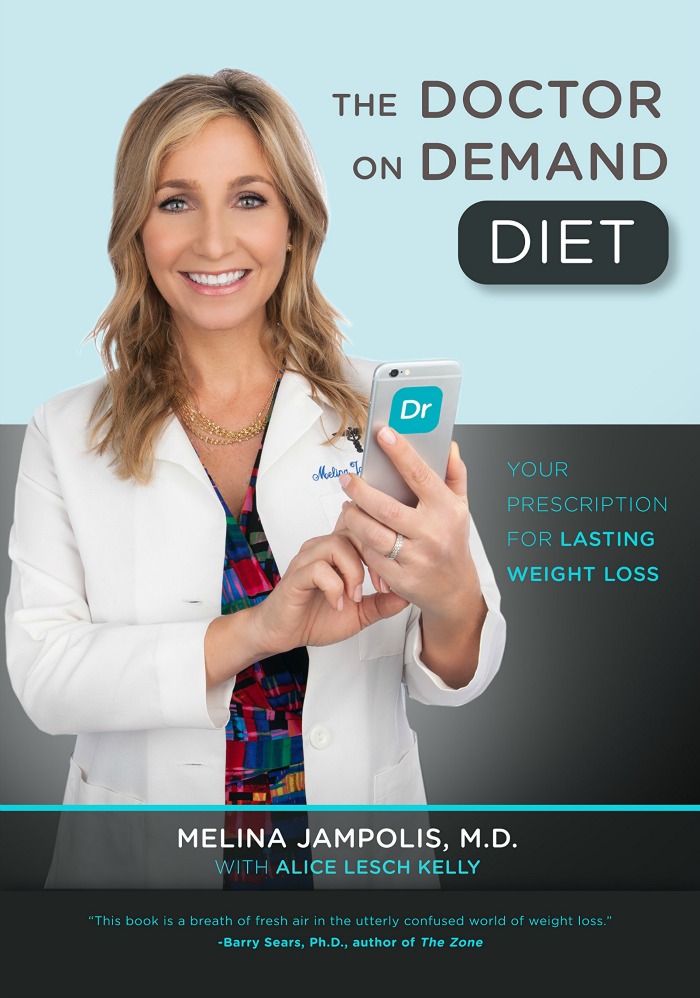 How many of you are trying to lose weight before the holidays? For many of us ladies, dieting has becoming a regular thing and most of the time, many of us gain the weight back since we are all too often looking for short term solutions. For me, I have tried a variety of strict diets in the past and found that many of them don't fit our busy lifestyle, or leave me completely hating food (something I already suffer from at times as an eating disorder survivor). Since I am always on the lookout for a good diet that goes along with healthy eating, I was excited when I had the opportunity to read a new diet book on the market – The Doctor on Demand Diet.
The Doctor on Demand Diet: What is It?
Looking for a book that offers a customized eating, exercise, and behavior plan with a great chance for success? If so, we think you will love The Doctor on Demand Diet. This book is designed to help you lose weight and give you practice advice to keep you inspired through patient stories. The diet itself goes through various stages, including a 10 day Clean Start phase that jumpstarts your diet by controlling hunger without compromising nutrition, by focusing on high-protein foods and reducing fats and carbs, including sugar, 'dry carbs', and bread. With the diet's clear cut focus and customized roadmap, it is sound for anyone trying to lose weight.
The Doctor on Demand Diet: Overall
Personally, I have mixed feelings about this book. It seems like a sound diet, but like many other diets I have seen previously, it focuses on high protein in the beginning, eliminating sugar and carbs, and eating lots of vegetables and low sugar fruits. While it has sound advice and recipes, much of what is discussed in the book is a common theme to most modern diets. My big disappointment was the first part of the book talking about rapid weight loss to show success and a great deal of stress on getting a personal trainer throughout the book. While the diet itself will likely work, I can't see it working long term for individuals who are needing to learn to eat properly and figure out how to eat while they are traveling or on the go. That being said, I could easily see this being a perfect diet book for stay at home moms, or people who are very committed to losing weight with a strict diet. Since I have looked at quite a bit of diet research and diet books recently, however, the book seemed overall very bland and uninspiring (if factually accurate) to me. Based on my own experience, I give the Doctor on Demand Diet an B- rating.
The Doctor on Demand Diet: Where to Purchase
Want to purchase this diet book for yourself? You can find The Doctor on Demand Diet exclusively at TheBookNook.com until November 10th. After that, it will be sold everywhere books are sold, including Amazon.com.
Disclosure: Budget Earth did not receive monetary compensation for this review, but did receive products for review purposes.  All opinions on this product are my own honest assessment, and may differ from our readers' opinions. 
Would you like to have your products featured in a giveaway event? Want to increase your social media exposure? Contact susan.l.bewley@gmail.com to see how I can help YOUR company today!