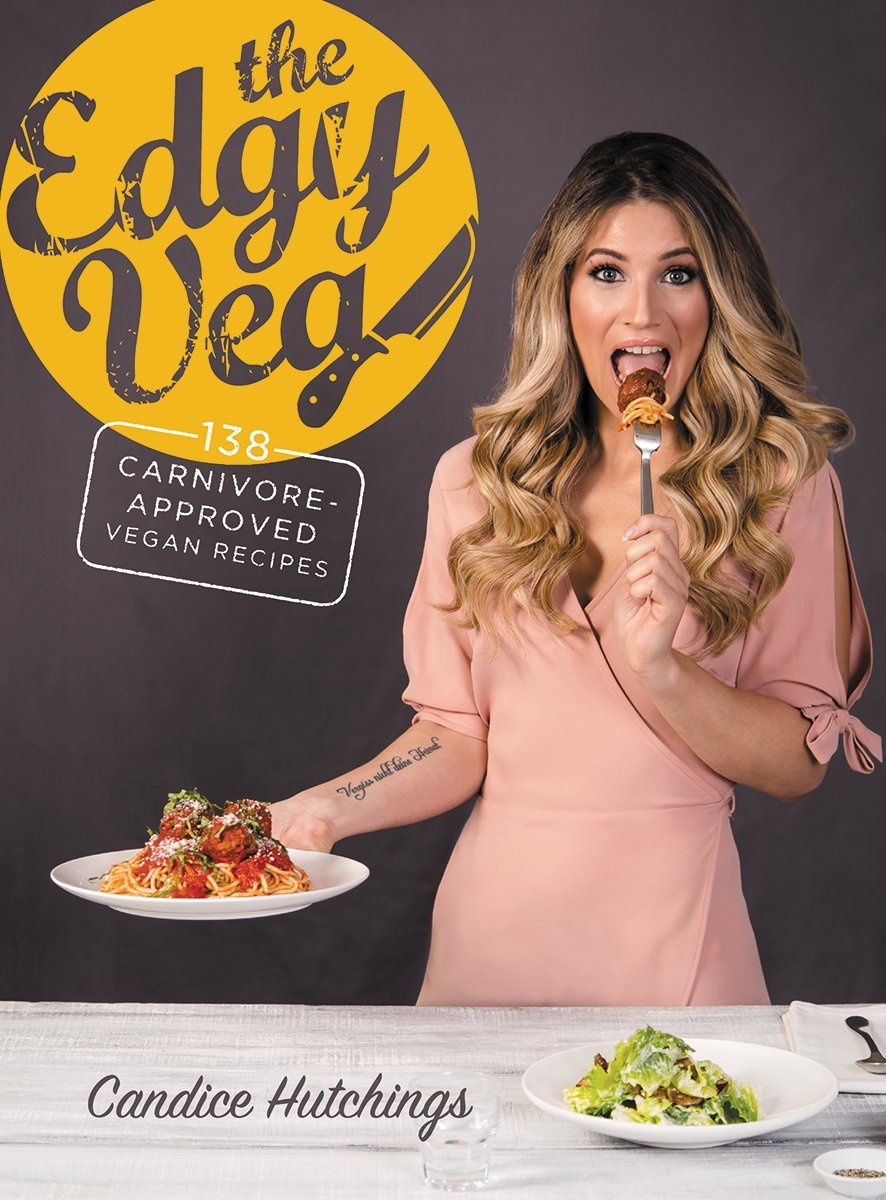 Do you struggle to make vegan-safe recipes during the holidays or on meatless days? With the holidays being right around the corner, I am always trying to find recipes that are safe for Demelza. As some of you know, my sister (who also writes for the site sometimes) is a vegetarian who also enjoys many vegan dishes. The problem we run into is that some of the rest of us aren't as thrilled with some vegetarian dishes. Finding vegan recipes that are enjoyable and safe for the whole family is always a challenge, and I'm excited when I find high quality, awesome cookbooks that everyone will enjoy during Thanksgiving and Christmas. Luckily, I recently found the perfect cookbook for mixed-eating families like ours – The Edgy Veg: 138 Carnivore-Approved Vegan Recipes.
The Edgy Veg: 138 Carnivore-Approved Vegan Recipes: What Is It?
Looking for a vegan cookbook that is perfect for the entire family? If so, we think you will love The Edgy Veg: 138 Carnivore-Approved Vegan Recipes. Here is what the publisher had to say about this brand new cookbook:
Vegan Food You Actually Want to Eat

Who says you have to give up your insatiable need for comfort food just because you want to eat better for yourself, animals and the planet? Enter: The Edgy Veg, the YouTube sensation (with over 250,000+ subscribers and counting) created by the hilarious Candice Hutchings and her husband James Aita who are on a journey to revolutionize vegan food as we know it.

Tired of a traditional plant-based diet that just felt frankly #sad, Candice started veganizing childhood cravings, fast food faves and food-nerd obsessions. Think more UnOrthodox Lox and Cream Cheese Bagels, Cobb Your Enthusiasm Salad, Buffalo Cauliflower Wings 7 Ways, Easy Cheesy Fondue, Chick Fillet Deluxe and Thank You Very Matcha Ice Cream than zucchini noodles, hummus, smoothie bowls and #cleaneating (fear not, there is a token kale salad.) No food is off limits and everything in the book has received their signature carnivore stamp of approval.

With 138 recipes that take vegan cooking to the next level, tips and tricks for eating like an Edgy Veg, and more dad jokes than you can count, say hello to a vegan cookbook you — and your tastebuds — can feel good about. It's time to put down that spiralizer and get ready to have your cake, burger and fries, and eat them too!
The Edgy Veg: 138 Carnivore-Approved Vegan Recipes: Our Thoughts
Okay guys, I will be totally honest, this is one of the rare times I have seen a vegan cookbook where the food actually looks…well…amazing! Not only do the recipes look appealing in pictures (and there are lots of amazing pictures), but the recipes sound yummy too, with ingredients that seem positively normal, compared to some of the things I've seen. These recipes make eating vegan not seem so frightening, especially if you are an omnivore like us but want something unique for meatless nights. Honestly, I can't wait to try some of these recipes, especially if we have Demelza visiting. Our favorite vegetarian I'm certain will love these recipes, making it a great choice for family gatherings too!
The Edgy Veg: 138 Carnivore-Approved Vegan Recipes: Where to Purchase?
Want to purchase this cookbook for yourself or someone you know this holiday season? You can buy The Edgy Veg: 138 Carnivore-Approved Vegan Recipes for only $19.96 on Amazon.com Also, don't forget, you also get free shipping with Prime (including their free trial).