Disclosure: Budget Earth received products for this review. All opinions, however, are honest and my own.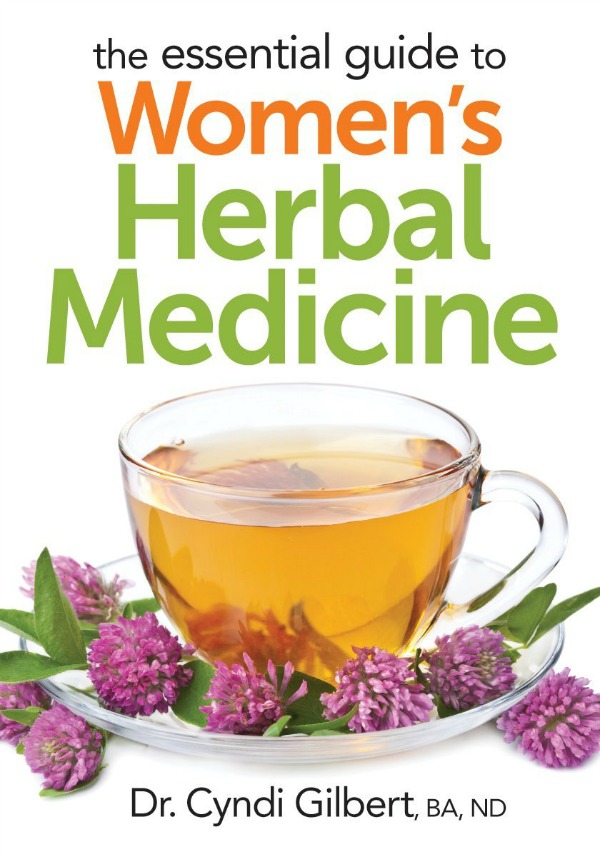 Like many of you, I am very nervous about taking medicine. It isn't that I'm anti-medicine per se, but I'm reluctant to take medicine just because a doctor prescribed it to me. It feels like sometimes doctors just want to take the easy way out, rather than help you truly overcome the issue. For example, I would rather find a way to deal with stress and anxiety naturally than take a prescription. To me, prescriptions should be reserved for bacterial infections or illnesses where you really need medical intervention. For this reason, I love looking at herbal and natural options. Luckily, I found the perfect book for helping me find the right options for my own body – The Essential Guide to Women's Herbal Medicine.
The Essential Guide to Women's Herbal Medicine: What is It?
Looking for a book with valuable information on how you can take control of your health with herbal medicine? If so, we think you will love The Essential Guide to Women's Herbal Medicine by Dr Cyndi Gilbert.  In this informative book, Dr. Gilbert works to make herbal, natural medicine less confusing and overwhelming to women who are hoping to take control of their own health through herbal medicine treatments. With easy to read instructions and a profile of 49 commonly used herbs that can easily found anywhere, you can learn everything you need to take control of your own health safely at home.
The Essential Guide to Women's Herbal Medicine: Overall
Honestly, I am extremely impressed with this book. I have read other women's herbal medicine books and none of them are as comprehensive and down to Earth as this one. It is very easy to read and I love the explanations for many common issues us women face – especially PMS. As I was going through this book for the review, I was quickly making a grocery list to make sure I could pick up everything recommend to help with my PMS and make things that were suggested in some of the case studies. I also love being able to see the medical evidence and studies to back up the suggestions, making it clear that this isn't just opinion, but fact. Really, I can't wait to go more through this book as time goes on and see how it can help me take control more of my own health. Based on my own experience, I am delighted to give The Essential Guide to Women's Herbal Medicine an A rating.
The Essential Guide to Women's Herbal Medicine: Where to Purchase
Want to purchase this awesome book for yourself? You can buy The Essential Guide to Women's Herbal Medicine on Amazon.com for only $19.33. With this awesome book, you will find that herbal medicine is easier to understand for just about anyone!
Disclosure: Budget Earth did not receive monetary compensation for this review, but did receive products for review purpose.  All opinions on this product are my own honest assessment, and may differ from our readers' opinions. 
Would you like to have your products featured in a giveaway event? Want to increase your social media exposure? Contact susan.l.bewley@gmail.com to see how I can help YOUR company today!